Young Green Thai Peppercorns
Young Green Thai Peppercorns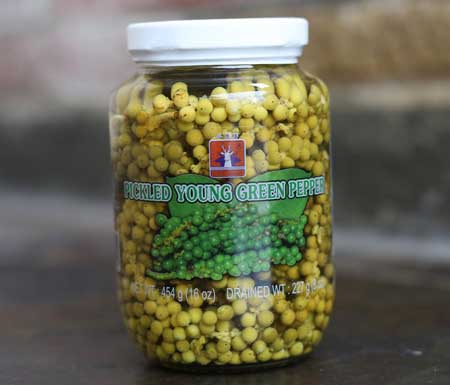 Add to cart
16oz-$7.89

Lovely, exotic peppercorns grow in bunches on little vines 3-4" long (see photos below). The flavor is distinctively black pepper but these are 'baby' vines harvested long before maturity. Mild flavor, you can pick a few berries off the vine and pop them in your mouth along with meat and seafood.
This is a great garnish for seafood, as we show in photos below, as well as steaks and lamb.
We lighly seasoned a salmon steak with fish sauce, chopped shallot, garlic and black pepper. Barbecued it then served with vines of young green peppercorn. On each bite of salmon add a pepprcorn or two.
We also seasoned lamb chops with fish sauce, chopped shallot, garlic and black pepper, barbecued and served in the same style.
We enjoyed pan-searing a 4 oz piece of sashimi-grade tuna then served with gently fried yellow onions and black pepper, wasabi and young green peppercorn along with Fosters beer (see photo).
A beautiful presentation that adds fresh taste.
Also excellent with Pad Char noodles.
These retain flavor very well, and the heat level is gentle not fiery and overpowering. These can be also be used to make "nam prik".
Packed in a glass jar. Ingredients: young green pepper, water, salt. Product of Thailand. We also offer whole white peppercorn.
Barbecue Lightly Seasoned Salmon
Serve w/Young Green Peppercorn
Barbecue Lightly Seasoned Lamb
Serve w/Young Green Peppercorn
With Pan-Seared Sashimi Tuna
We recommend this product in the following Thai recipes: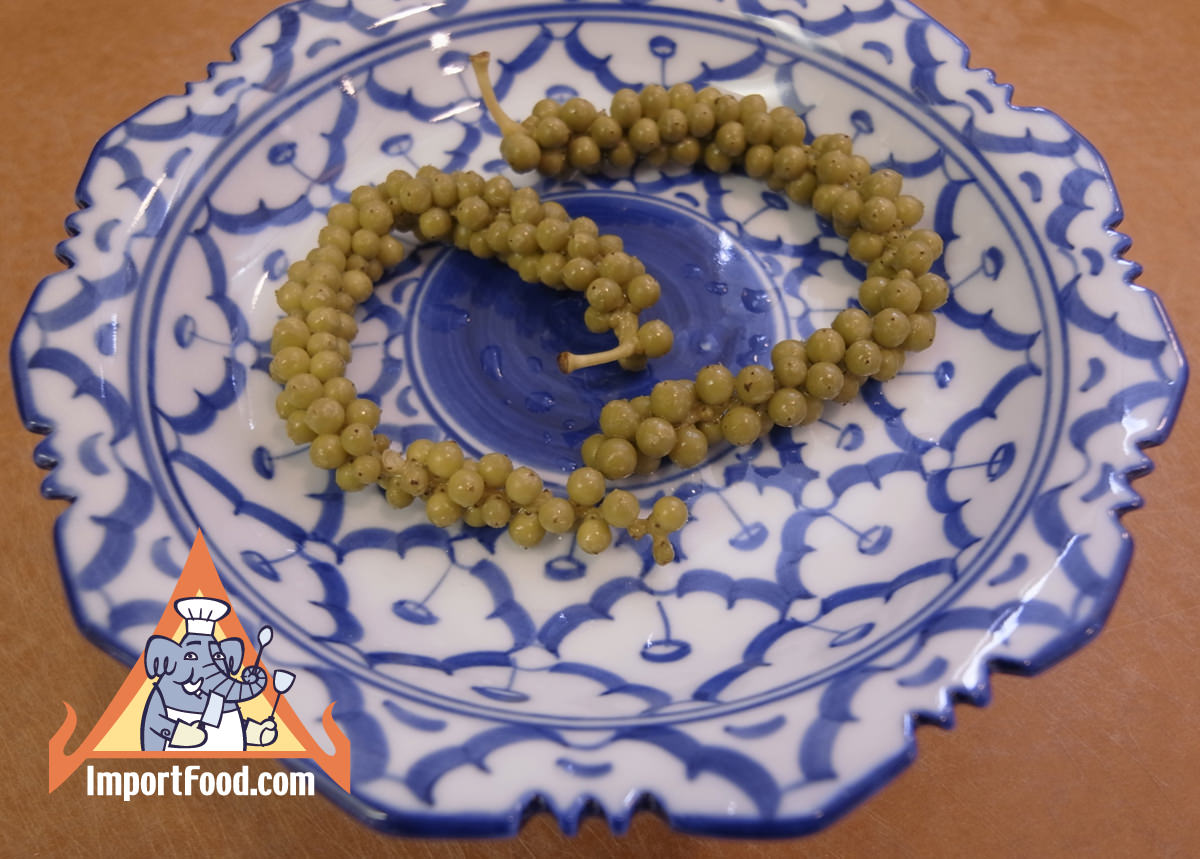 ---
Stir-Fried Fish in Red Curry, 'Pad Ped Pla'
This is a versatile recipe that can be made with any good quality fresh fish, we suggest a meaty fish such as halibut, salmon or cod.
---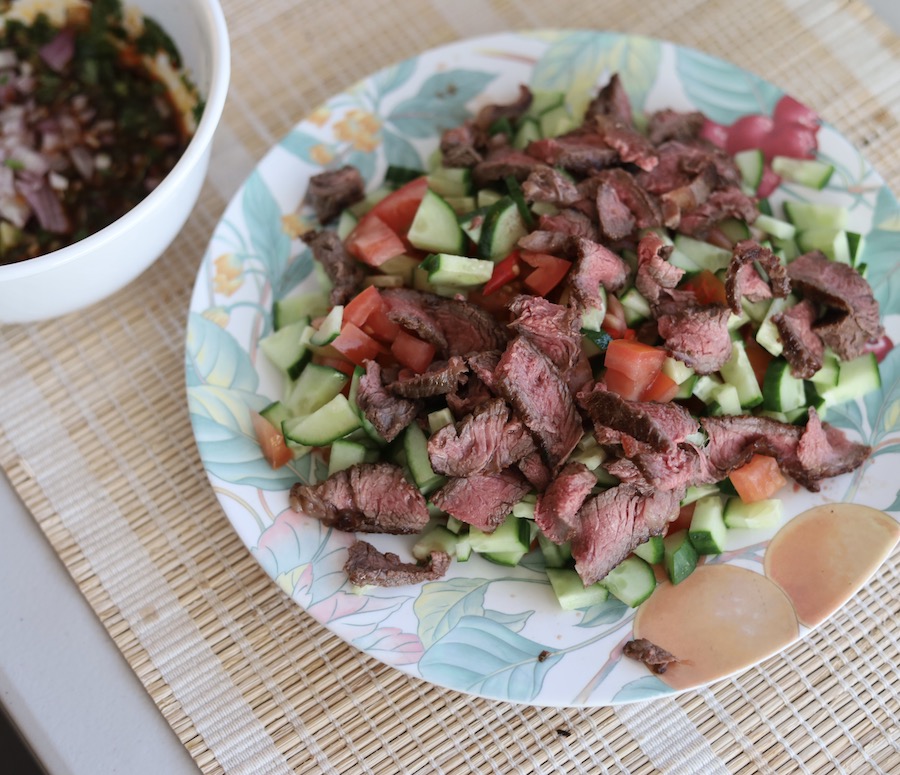 Thai Beef Salad, 'Yum Nuea'
One of our favorite recipes, the meat is pan fried or barbequed then tossed with a delicious mixture of sweet, sesame-inspired smoky hot sauce and fresh vegetables. It should be served with jasmine rice, but it's also delicious with sticky rice (soaking up the sauce).
Yam nuea literally means "tossed beef". This is a simple beef "salad", and can be eaten hot or cold. This should be on the hot side of neutral, but really is more spicy than "hot". It is normal to add sunstantial amounts of hot condiments to it to suit yourself (see the section on condiments below).
---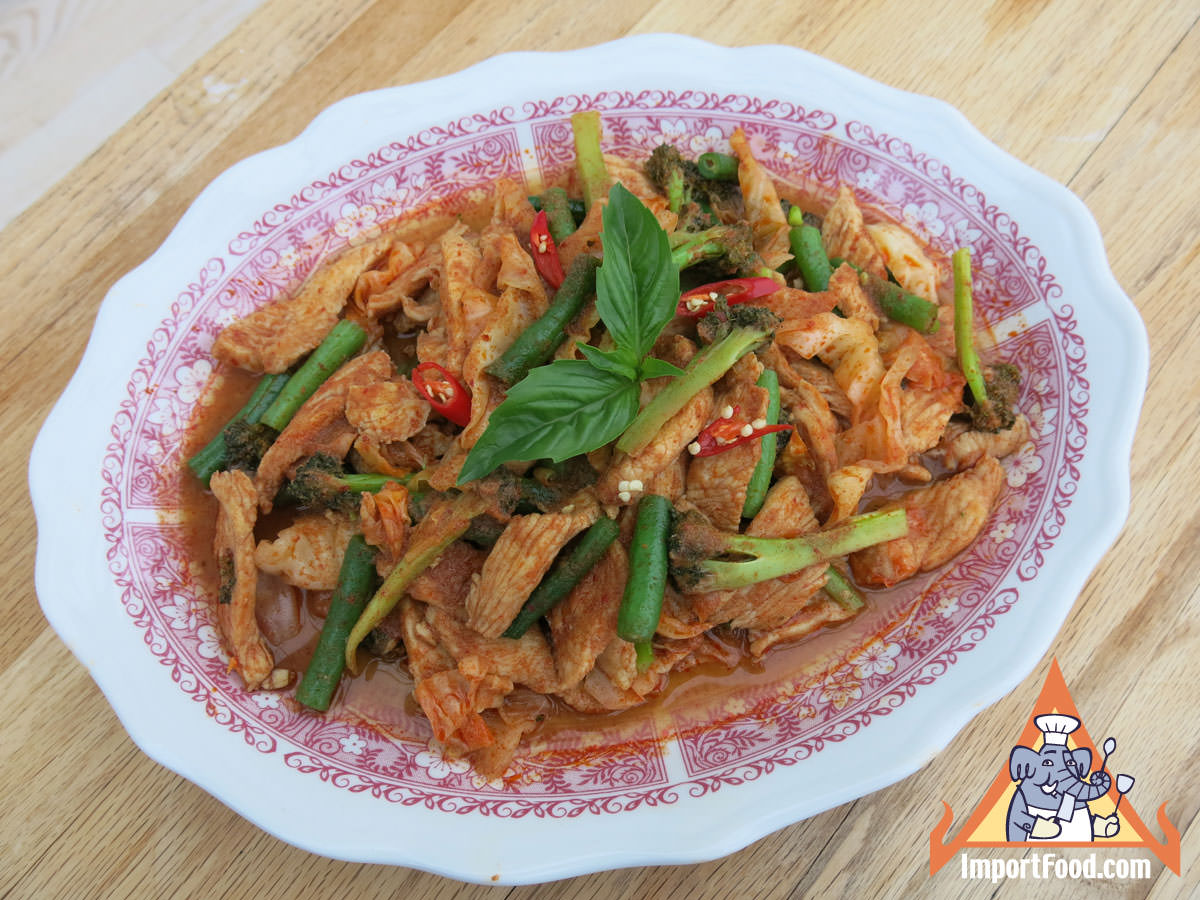 Thai Chicken and Veggies, 'Gai Pad Prik'
gai = chicken
pad = stir-fried
prik = chilli
Unlike gai pad khing, which is cooked at smoking point, this dish is cooked at medium high - any more heat and the vegetables will be destroyed. A more appropriate name would be Gai Pad Prik Gaeng, because this uses red curry paste.
As with gai pad khing this dish can also be made with pork or beef.
This is a good dish for those who don't like really hot food, as it can easily be prepared with less curry paste.
---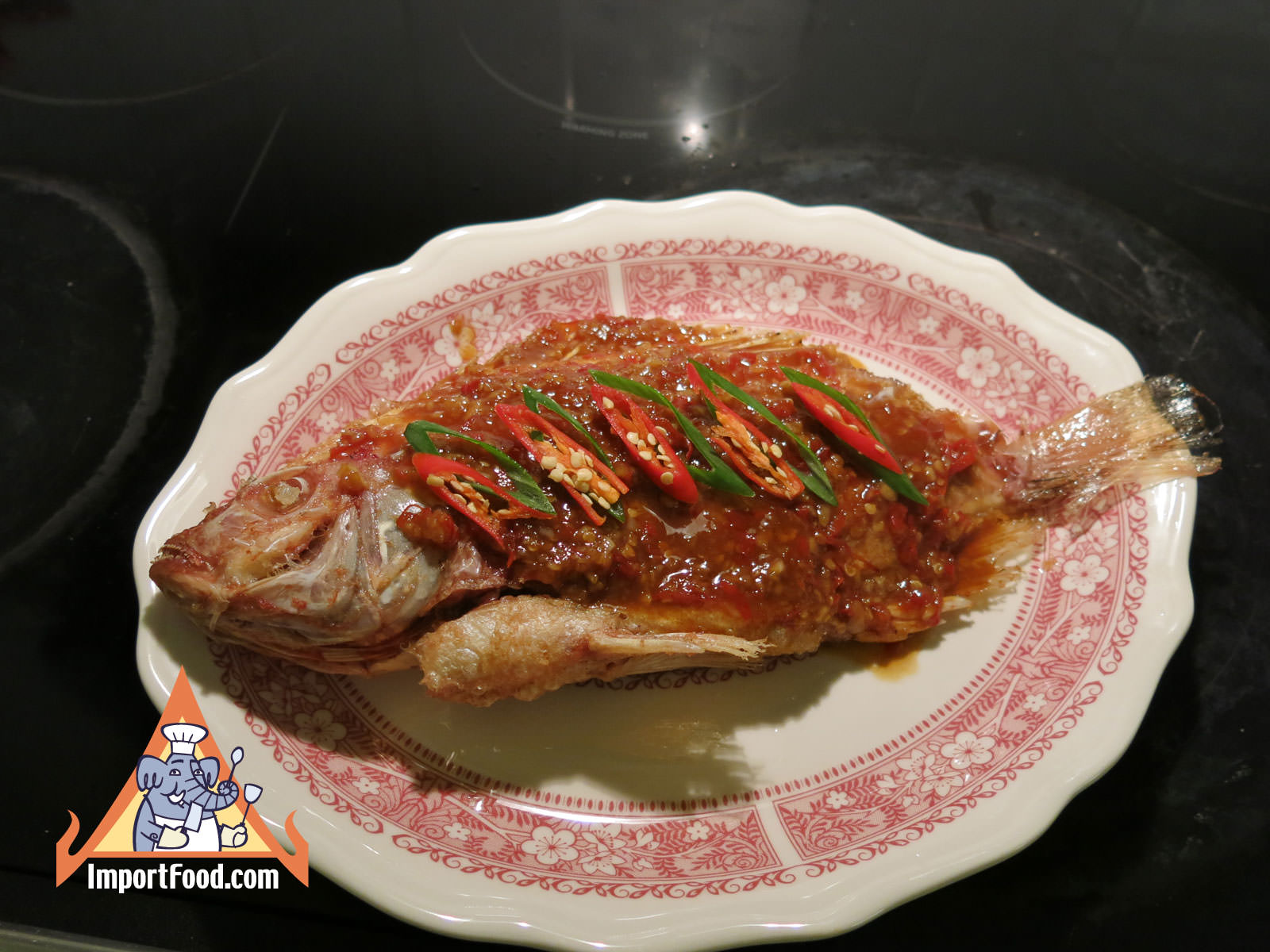 Thai Crispy Fish Topped with Chili Sauce, 'Pla Rad Prik'
This is a very spicy crispy fish that's surprisingly simple to make using just a few ingredients. It's best to use fresh red Thai chile peppers. Regarding the fish, here we used tilapia you can use any fish such as cod, catfish, trout, salmon, etc. We had the fish cleaned and gutted but left the head on. You may prefer to remove the head, or even use fish fillets -- it doesn't matter.
Note that when you've finished frying your fish, put it in the oven at 350F for 10 minutes or so as you prepare the sauce, as this will make it even more crispy.
---