Thai Sweet Rice Congee Soup

Thai Sweet Rice Congee Soup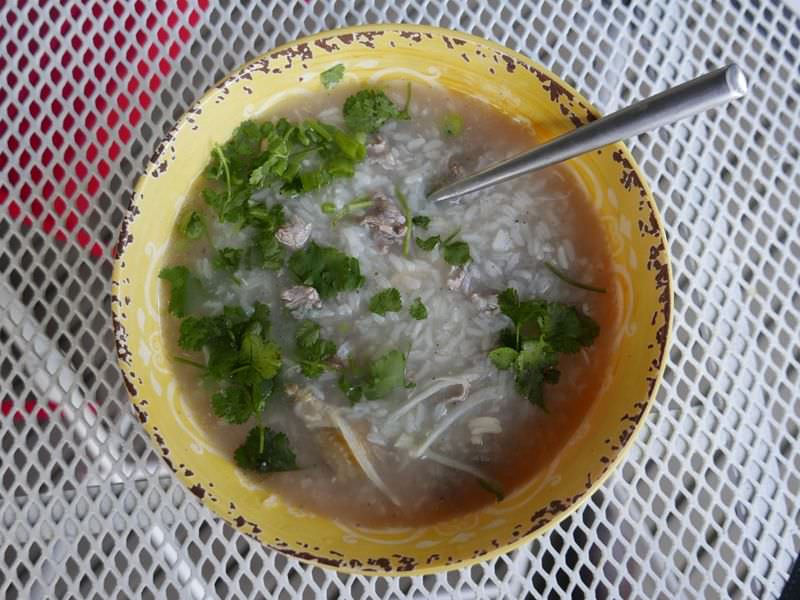 This is a very simple soup using just a few ingredients, and it's a great meal to start the day.
To add flavor you can toss in a chicken bone after the water boils and leave it in for the duration of cooking, but it's not necessary.
Method for Thai Sweet Rice Congee Soup
Rinse the sticky rice a few times then add water, a touch of salt, and set over high heat to bring to a boil.
After the water boils, reduce heat to high simmer, and let cook for 5 minutes or so.
In the meantime, thinly slice a half pound of beef -- prefer sirloin or a medium grade roast beef. Season the sliced beef with black pepper, and a handful of sliced green onions as shown. Let sit for a few minutes then add to your simmering rice.
The longer the rice cooks, the thicker it becomes but we prefer to cook it for about 20 minutes.
Serve with a few slices of fresh yellow onion and fresh cilantro on top. Season with fish sauce and if preferred, a sliced Thai chilli pepper.
Enjoy!

Reviews