Sticky Rice & Black Beans in Coconut Milk, 'Khao Neeo Tua Dam'

Sticky Rice & Black Beans in Coconut Milk, 'Khao Neeo Tua Dam'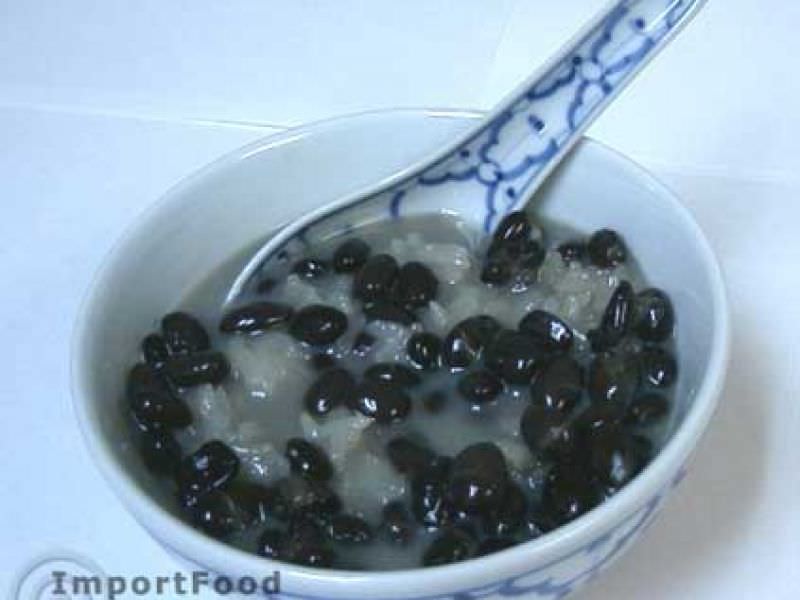 An earthy, sweet delight that goes well with any palate. Usually Thai desserts are served cold, but this one is unique as it is meant to be served warm.
Method for Sticky Rice & Black Beans in Coconut Milk, 'Khao Neeo Tua Dam'
The black beans can be purchased in any supermarket, soak them in water overnight (soak the sticky rice overnight as well, as per standard procedure). Boil the beans in water over low heat until cooked, and drain. Dissolve coconut milk with sugar and salt and put in saucepan on medium/low heat. Stir until gentle boil. Add cooked black beans to the coconut milk mixture and stir, then remove from heat. To serve, put approximately 1/2 cup prepared sticky rice into serving bowl and spoon over desired amount of black bean and coconut mixture. This dessert looks great served in 12 oz Thai ceramic bowls and ceramic spoon.

Reviews