Japanese Style Curry Rice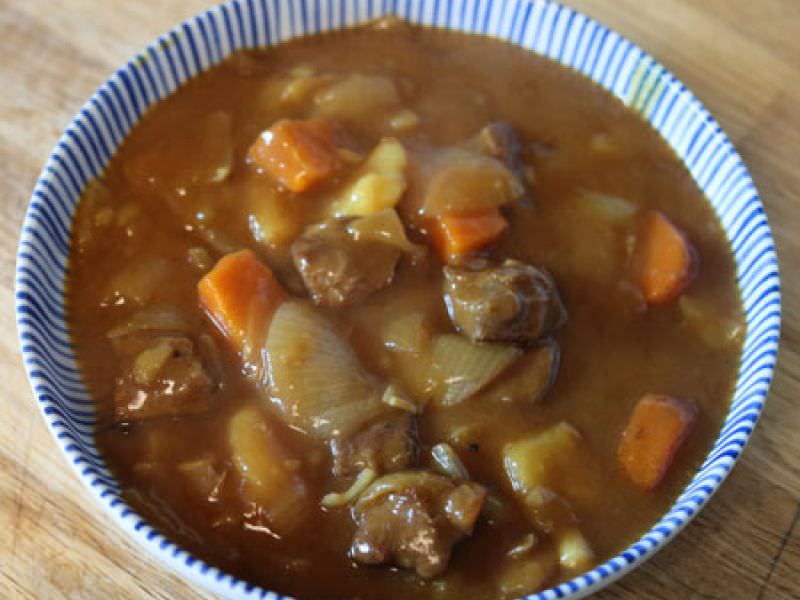 This Japanese-Style Curry Rice recipe, made with our Vermont Curry Sauce Mix is great over steamed jasmine rice.
Method for Japanese Style Curry Rice
Thinly slice the onions, smash garlic with a cleaver, and saute in 2 tbsp vegetable oil in a pot until lightly brown.
Cut carrots, potatoes and meat into bite-size pieces. Add to the onions. Cook a bit longer, then add water and bring to boil. Remove foam from the water with a spoon. Reduce heat, cover and cook over low/medium heat until vegetables are done (about 20 minutes).
Break curry sauce mix cubes and put into mixture. Stir until completely melted. Stirring often, simmer over low heat about 20 minutes, or until curry thickens.
Serve over steamed jasmine rice.

Reviews