Tom Kha Soup w/Tom Yum Paste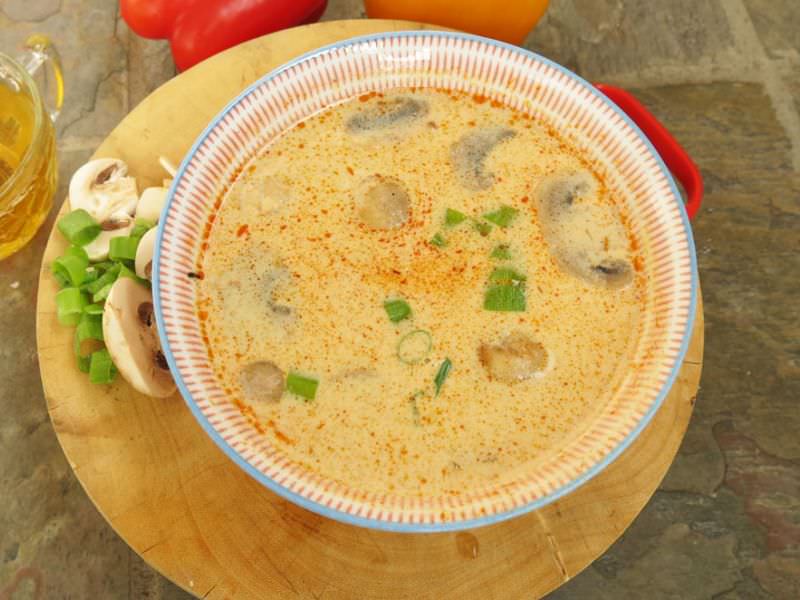 Our packaged, all-natural Amazing Elephant Tom Kha soup is better than home-made, more tasty than what restaurants serve because of the high quality ingredients and sophisticated method. Here we add a bit of tom yum paste, fresh mushrooms, spring onions and shrimp to make it a full meal.
Method for Tom Kha Soup w/Tom Yum Paste
Boil a few shrimp until cooked then put them aside. Empty one pouch of Amazing Elephant Tom Kha into a pan, add cooked shrimp, add sliced mushrooms and sliced green onions. Add 1/2 teaspoon (or a bit less) of tom yum paste. This adds a touch of lovely red color and flavor to your creamy tom kha. Highly recommeded.
Serve with Thai jasmine rice.
Shown here with our tamarind cutting board.

Reviews