Bouillon Cube Seafood Soup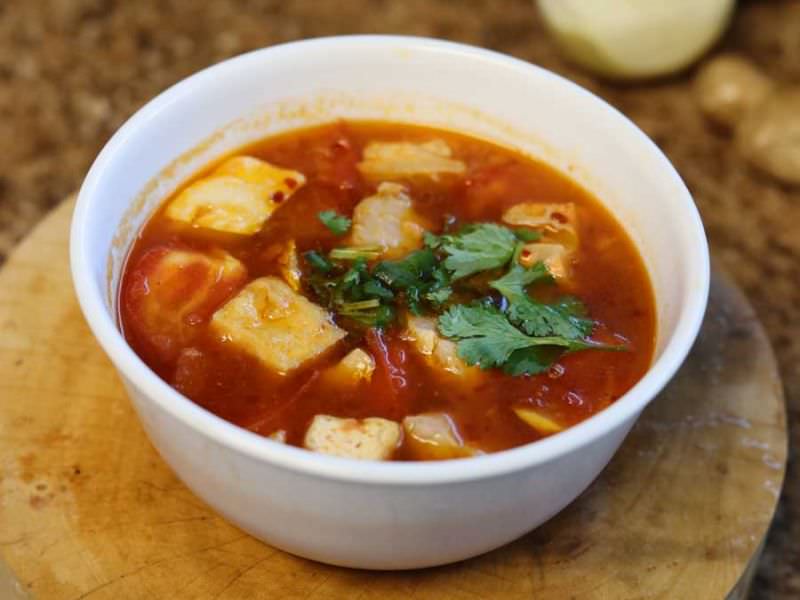 This is a quick, convenient seafood soup using bouillon cubes, with added flavor from tom yum paste. We added a few small cubes of tofu but that's not necessary.
Method for Bouillon Cube Seafood Soup
Start by boiling 3 cups water then add the chicken bouillon cube, stir, remove from heat, and set aside.
In a small frying pan, add vegetable oil, chopped shallot and finely sliced ginger. As it gets fragrant, add shrimps and salmon. Cook over medium heat then add a bit of crushed black pepper, ground Thai chilli powder, and one sliced fresh Thai chilli pepper.
Bring the soup stock to a boil, then add the contents from the pan, add tom yum paste, sugar, and tomato. Cook for just a minute, and it's ready to enjoy. Garnish with fresh cilantro.

Reviews