Chinese-Style Longlife Noodles, 14 oz pack
Chinese-Style Longlife Noodles, 14 oz pack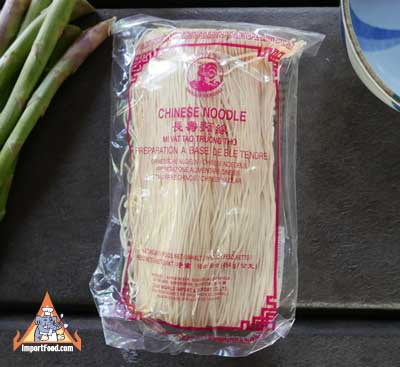 Add to cart
Temporarily Out of Stock

These thin yellow noodles (a bit thicker than angel hair pasta) are commonly served throughout Thailand in soups and stir-fry. They absorb flavors well and we notice that kids particularly love them.
See these noodles in our authentic Thai recipes:
Thai-style Noodles Baked in Clay Pot, "Bamee Gai Op Mor Din", and Mee Sua Mangsawirat, (a wonderful Chinese-Thai vegetarian stir fry)
Ingredients: Wheat flour, salt, water. No additives.
Product of Thailand.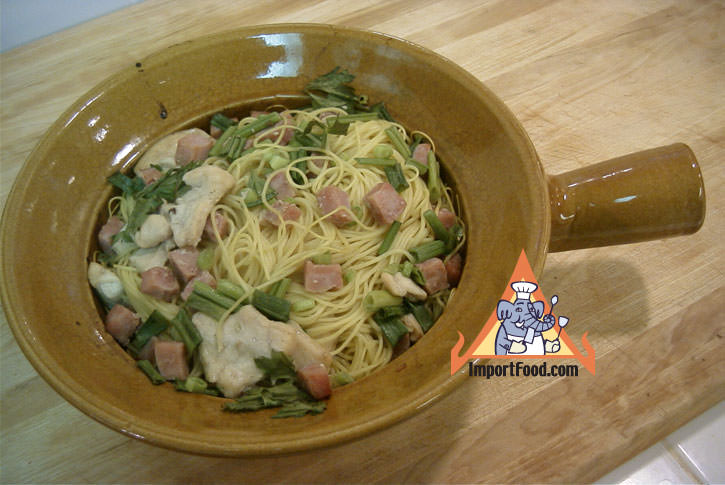 Thai-Style Noodles Baked in Clay Pot, 'Bamee Gai Op Mor Din'
Baking these noodles in an authentic Thai clay pot gives everything a nice flavor and beautiful presentation. Use a bit less ginger if you prefer but don't leave it out entirely. We like making this with less chicken and ham, and the noodles can be anything of your choice such as bean thread noodles or rice vermicelli.
---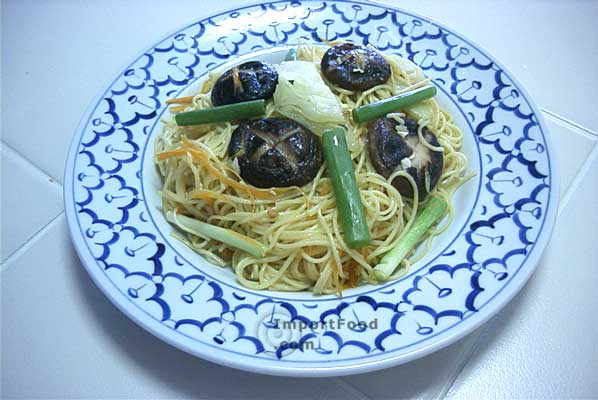 Stir-Fried Mee Sua Noodles (Vegetarian), 'Mee Sua Mangsawirat'
This is a vegetarian dish that has wonderful fresh flavor, usually served on Chinese New Year. The noodles are typically known as "Chinese" and referred to as "Long Life Noodles" because they're very long. It's also the same style commonly served by street vendors in noodle soup as well as in stir fry. We like this with more garlic than suggested below, if you prefer lots of garlic try this recipe and add plenty of it.
---