Honey Panko Bread Crumbs
Add to cart
$4.69-8oz

Honey Panko Japanese bread crumbs are used to coat foods before frying.
In pictures below, we started with large shrimp (leave tails on).
1/ Dredge in flour then dip in egg white.
2/ Roll the shrimp in panko then fry in about 2" of oil on medium heat.
3/ Enjoy a perfect panko shrimp.
Serve with sweet chilli sauce for spring rolls and/or plum sauce.
You can also do the same with vegetables or other meat / seafood.
Also used for Tonkatsu, Lovely to eat with Sugarcane Prawns also. The crumb offers a light and airy appearance and produces crunchy crust.
We are pleased to offer these premium quality imported from Japan Shirakiku brand.
Ingredients: wheat flour, water, shortening (palm oil, rapeseed oil), yeast, honey, glucose, salt. yeast food (wheat flour, corn starch, salt, ammonium chloride, calcium sulfate, L-ascorbic acid, amylase from aspergillus oryzae, magnesium sulfate).
One 8 oz package is enough to feed several people. We suggest you order a few packages to have it on hand for when you need it.
We recommend this product in the following ImportFood.com Japanese recipes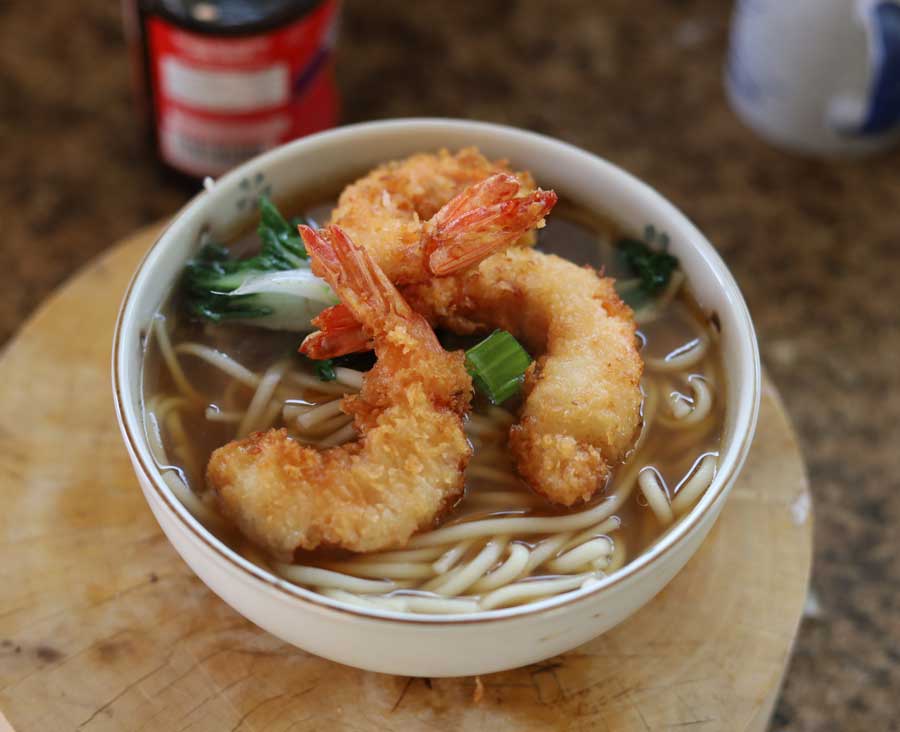 Japanese Udon Soup w/Panko Shrimp
Hontsuyu sauce and udon noodles create this disctinctive soup with panko shrimp -- a simple Japanese recipe we're pleased to share here.
---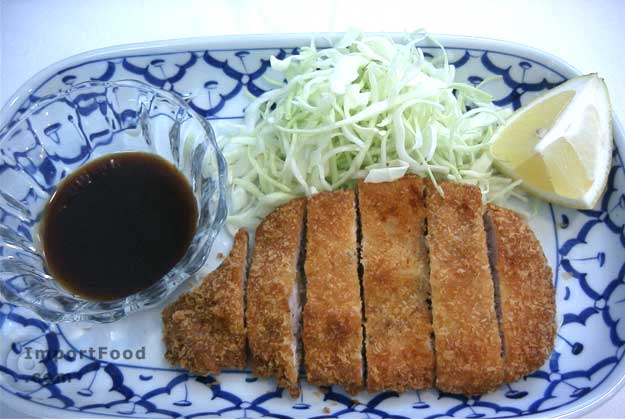 Tonkatsu
Serve with a dish of Bull-Dog Tonkatsu Sauce on the side for dipping. Accompany with jasmine rice.
---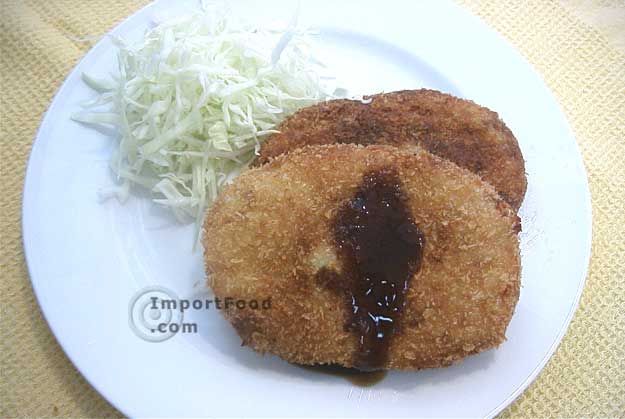 Japanese Coroquette
This is an ImportFood.com online Japanese recipe. Here you can conveniently purchase authentic, quality ingredients imported from Japan and Thailand. We hope you enjoy our website and it helps you enjoy cooking Thai food! Coroquette is served throughout Japan and makes for a nice meal to be enjoyed by Americans alike.
---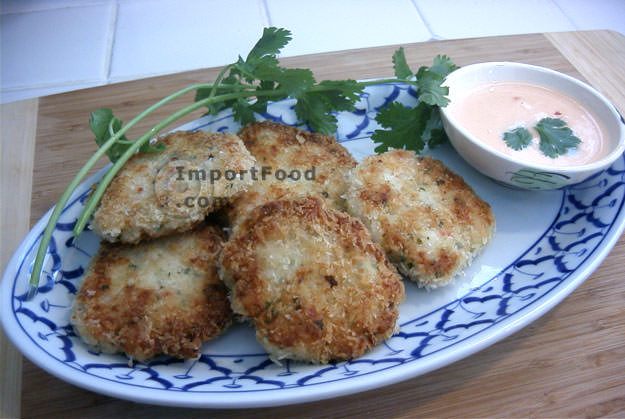 Panko Shrimpcakes with Chile-Lime Sauce
Shrimpcakes are often served in the more upscale Thai/Chinese restaurants in Thailand. We love the flavor of these shrimpcakes. The chile-lime sauce is definitely not a Thai flavor, but it's quite tasty. We think you would enjoy this dish just as much if the shrimpcakes are served with fresh yellow chile sauceand or Mae Ploy sweet chile sauce so the chile-lime sauce is optional. For best results use the largest, best quality shrimp you can find.
---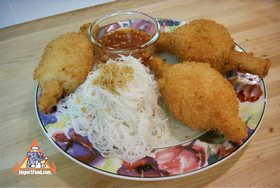 Thai Sugarcane Prawns, 'Goong Pan Oi'
We first discovered sugarcane prawns 15 years ago in Bangkok at a delightful Vietnamese restaurant called Sweet Basil, which is apparently still in business but at a new location.
It's not spicy at all, and the sugarcane adds a nice touch of sweetness to the prawns. Aside from the wonderful taste of this recipe, just the unique appearance of prawn cakes on a sugarcane stick is enough to make your friends marvel at your cooking prowess. We know you'll like this special recipe if you give it a try.
---