Shrimp Flavor Crushed Thai Chilli, Mae Pranom
Shrimp Flavor Crushed Thai Chilli, Mae Pranom
Add to cart
$9.89-4.7oz

In Thai this is called 'Namprik Narok' which means spicy like hell.
Loaded with flavor: a combination of salty and spicy, from dried shrimp and crushed chilli peppers, with a hint of sesame too.
This elegant, spicy mix is the secret ingredient in our oustanding Ladna recipe.
You could not ask for a better company than Mae Pranom to make this one. They are so focused on making real, authentic Thai food using the finest ingredients.
The package says in Thai language it's 'perfect for traveling with to outside of Thailand'. Perhaps no four ingredients represent real Thai flavor as much as these, mixed to perfection by Mae Pranom.
There is a wide range of uses, simply add it to anything you might be cooking (soup, stir-fry, marinade, dipping sauce, etc).
We love this as shown in picture below: mix a spoonful of Mae Pranom crushed chili with equal parts of fresh-squeezed lime juice and fish sauce. Then spoon this mix over steamed jasmine rice. This nice sauce can also be served as a dipping for grilled meat and sticky rice.
We once ate at a very popular Thai restaurant that seemed to be known entirely for their meat dipping sauce, which was simply this mixed with fish sauce and lime juice.
Packed in a nice large glass jar, and one jar of this goes a long way.
Ingredients: dried shrimp, dried chilli, soybean oil, salt, sesame seed.
Also see our very popular 'Namprik Thai Tae' also from Mae Pranom
Product of Thailand.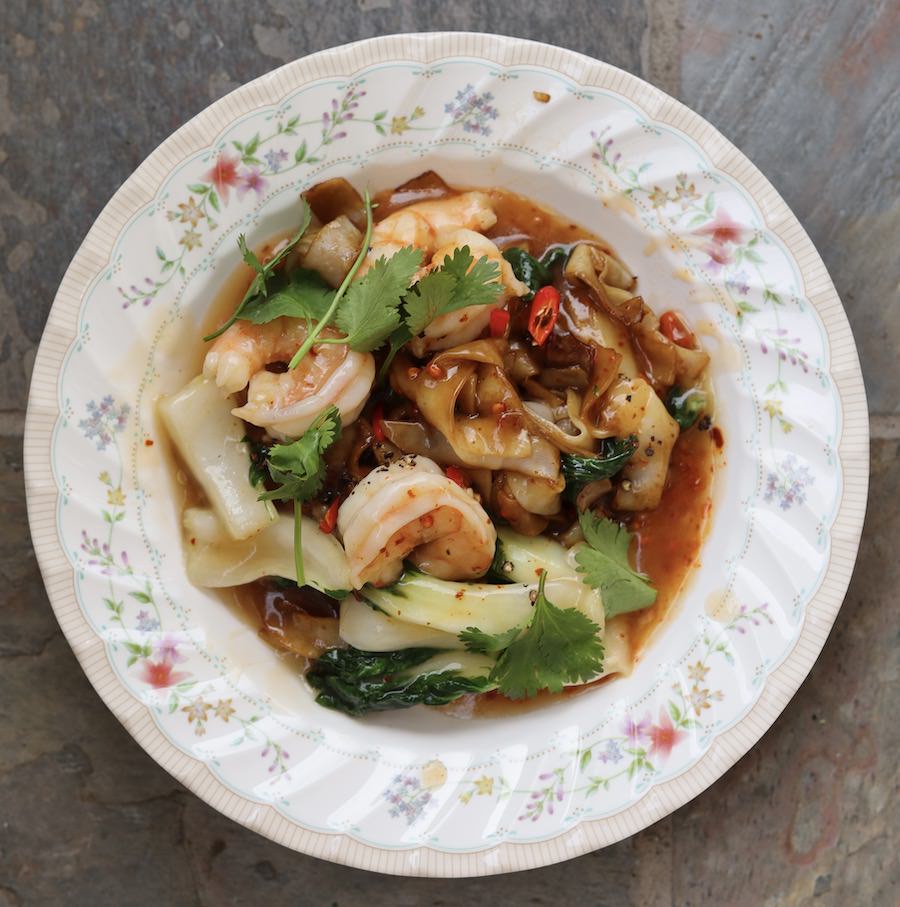 We offer the following premium quality Namprik products