Thai Fried Garlic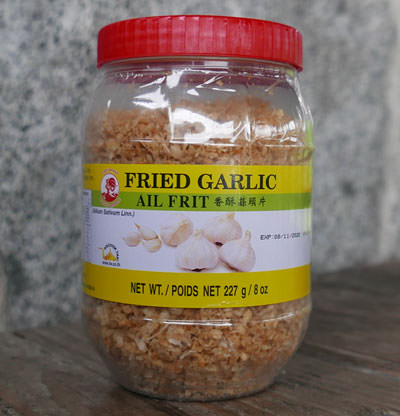 Add to cart
8oz - $7.89

Very high quality fried garlic from Aroy-D. Fresh and fragrant. Large container will go a long way.
Sprinkle these fried garlic bits on top of all Asian soups and noodles. Thai garlic is especially aromatic, and adds fragrance as well as flavor. Fragrance is a critical element of Thai cooking, and this product is a delightful addition to not only a wide variety of Thai recipes but also European and American recipes.
See below a list of recipes at ImportFood.com that use fried garlic.
Ingredients: garlic 88%, palm oil 12%.
Product of Thailand.
We also offer fried red onion (shallot) and ground Thai garlic.
We recommend this product in the following ImportFood.com Thai recipes
---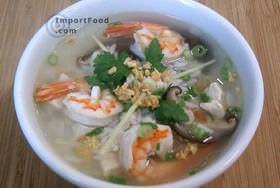 Thai Rice Soup with Shrimp, 'Khao Tom Goong'
Khao tom is a staple in Thailand, being widely eaten as a breakfast dish as well as an accompaniment to lunch and dinner. It can be cooked plain (without the shrimp), or as here with shrimp. It can also be made by simple substitution with chicken, pork, or any combination of seafood that you have to hand. It can be made with cooked left over chicken/shrimp etc, or as here with fresh ingredients. It is however almost always made from pre-cooked rice from a day before (though not always left-overs: the cook will often simply ladle enough rice from the electric rice pot to make the soup shortly before serving). Made with chicken it is a popular meal to help recover from illness.
---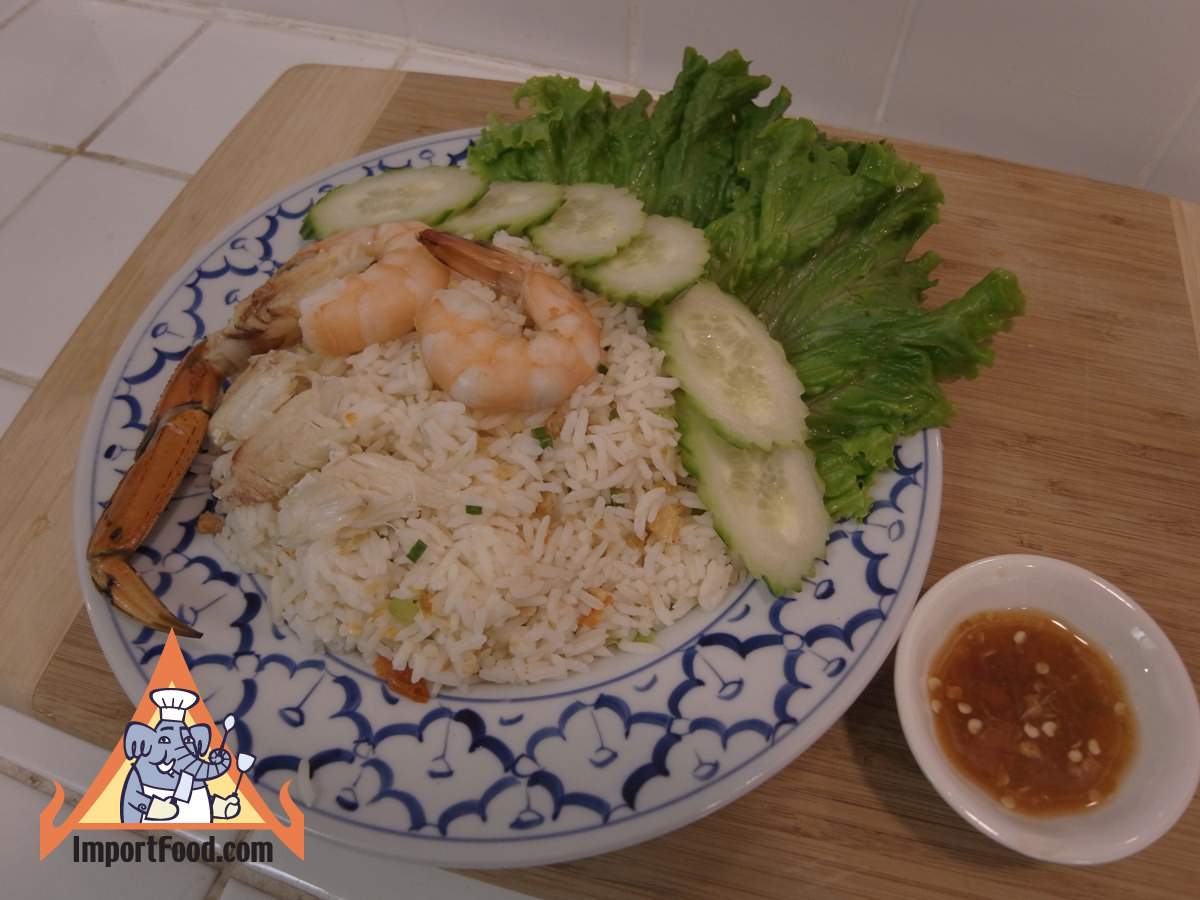 Rice with Salty Chili Sauce & Seafood, 'Khao Kruk Prik Klua'
This is a regional Thai delight that is proudly served in Chantaburi province, where the Gulf of Thailand meets the Cambodian border. Many people familiar with Thailand would think about Chantaburi as the province with great fruit--notably durian, rambutan, and mangosteen.
This famous dish from Chantaburi is simple, and unique. Simple because it uses fresh steamed jasmine rice, and unique because the rice is tossed with particular salty ingredients then topped with seafood and served with spicy sauce. A wonderful combination that we know you'll enjoy. We've never seen this offered in a restaurant outside of Thailand.
---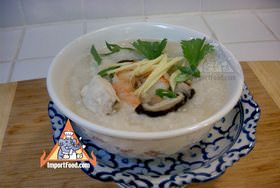 Thai Congee, Rice Porridge, Seafood
Delicious, warm soup for the heart and soul, this is an everyday meal that is often eaten by someone feeling ill similar to the way chicken soup might be used in America. In Thailand you can always find a street vendor offering congee, known in Thai as 'Joke' (taken from Cantonese language), early in the morning. This is often accompanied with
Thai donuts
. A similar recipe is
khao tom
which is not as thick as joke. Enjoy the pictures below as you can see a vendor making Joke the traditional way. Simple and delicious, and not only nutritious but also easy to eat so it's a fine remedy for someone feeling ill.
---