IMPORTFOOD NEW RECIPE & PRODUCT UPDATE

IMPORTFOOD NEW RECIPE & PRODUCT UPDATE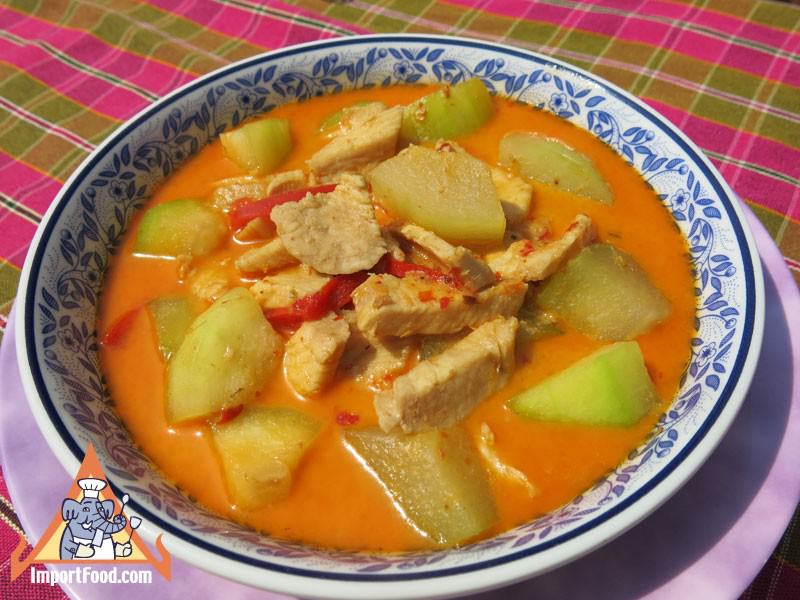 Hello again and thanks for visiting ImportFood.com. Today we feature Kaeng Kua recipes, Hanglay powder is back in stock and freshly-ground with the best spices. Authentic Thai tea is half price for newsletter readers, and we are just completing a brand new batch of Amazing Elephant Tom Kha.
---
NEW Thai Recipe: Kaeng Kua Phak Gai

Kaeng Kua is a rich Thai flavor with a relatively mild chile heat, and an onion/garlic lead. Here's our newest authentic Thai recipe, made with winter melon, seasoned with palm sugar, tamarind and fish sauce.
---
FEATURE Ingredient: Kaeng Kua
Checkout our favorite recipes that use the unique, mild flavor of Kaeng Kua curry paste.
---
Back in Stock: Hanglay Powder.
After working with Hand Brand, the number one spice company in Thailand, we have created this formula based on the true Hanglay powder made in northern Thailand. It created based on an authentic hanglay powder created for the "One Tambon One Product (OTOP)" entrepreneurship program designed to support locally made products.

Hanglay is always made with a specific powder -- here it is fresh off the spice mill.

---
Big Sale: Thai Ice Tea
If you're thinking of authentic Thai iced tea on upcoming summer picnics, want to make Thai ice tea popsicles, create a Thai ice tea cake frosting, etc, we're offering a great deal on the real thing, in Por Kwan brand.
Thai tea has become very popular in the United States as people find pleasure sipping this delicious, unique tea. Tasting it in hot summer months, sitting around a swimming pool or on the beach, is like a dream.
This week only we are offering the best quality Thai tea mix in two and four pound bundles for half price. Less than we've ever offered. Newsletter readers only, follow this link --

---
​Amazing Elephant Tom Kha
This week we are manufacturing a brand new batch, and it looks like the best batch ever. Super fresh coconut milk, gorgeous fresh galangal, and a tiny bit less chile heat. Both our regular version and smoked salmon tom kha are brand new stock, order this popular soup that's also a very popular seller at high-end grocers throughout the Seattle area.
---
By accepting you will be accessing a service provided by a third-party external to https://importfood.com/