Thai Sticky Rice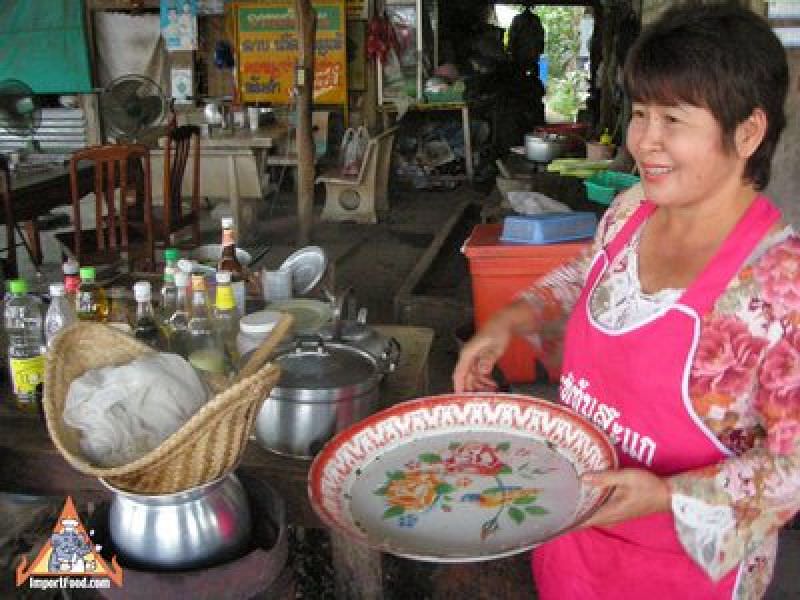 Thai Sticky Rice (also known as "sweet rice" or "glutinous rice") is a tasty, sweet rice that does a great job of filling the stomach--but be careful not to eat too much... According to Thai tradition sticky rice can put you fast asleep if more than a couple handfuls are eaten. It is meant to be formed into small balls that you make with your fingers. Then dip it in spicy sauce and let it soak up like a sponge.
Sticky rice is enjoyed throughout Thailand and Laos, and is gaining popularity as more people come to know it's unique delicous taste.
Method for Thai Sticky Rice
Note that Thai sticky is a particular variety of sweet rice, and you must not substitute other varieties with this method. We also offer Thai purple (black) sticky rice, and we have Thai jasmine rice.
Rinse rice 2-3 times, until water runs clear. Place rinsed rice in a bowl and fill with cool water so the water is approximately 2-3 inches above the rice (see Step 1). Let the rice stand in water for 6-8 hours.
Drain the rice, place it in a cheesecloth, wrap it up and put the cheesecloth inside bamboo steamer.
Put 6-8 cups of water in sticky rice steaming pot. Then place bamboo steaming basket inside sticky rice steamer. Be sure the bottom of the bamboo steamer does not touch the boiling water. Place a standard 8 inch lid loosely over the top of the bamboo steamer. Now turn on the heat (Med/High) and steam the rice for about 40 minutes (or until tender). Enjoy!
Soaked Sticky Rice Into Basket

Reviews