Thai Bamboo Shoot, Strips, 20 oz can
Thai Bamboo Shoot, Strips, 20 oz can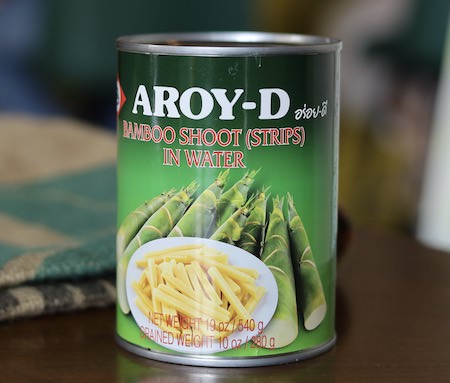 Add to cart
$5.69-20oz can

Sliced bamboo (Nor Mai in Thai) is found in many different Thai recipes, and our favorite bamboo is the little matchstick strips like we offer here from Aroy-D.
All Natural, Ingredients: Bamboo shoot 52%, water.
The 20 oz can is a fairly large quantity so use generously.
New recipe: Thai Noodle Bamboo Shoot Stir Fry
SEE: we used this to prepare a nice yellow sour curry
Also see our street vendor video using sliced bamboo.
Some chefs use it right out of the jar, others rinse first, and use as desired.
Product of Thailand.
We also offer:
Sour bamboo sliced
Bamboo shoot with bai yanang & chile
Bamboo with Oyster Mushroom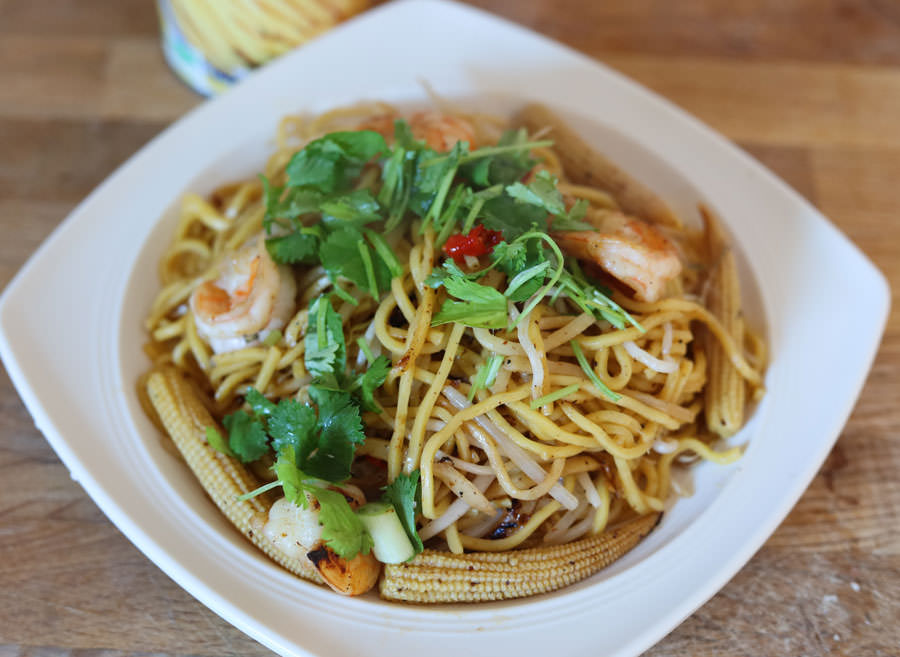 Thai Noodle Bamboo Shoot Stir Fry
This recipe combines the unique flavor and crispy texture of matchstick bamboo shoots, baby corn and noodles in a stir-fry with oyster sauce. Essential Asian dish you may not have thought you could create at home.
---
SEE: we used this to prepare a nice yellow sour curry
Fish, Chilli and Galangal