Thai coconut milk, Chaokoh brand - 13.5 oz can
Thai coconut milk, Chaokoh brand - 13.5 oz can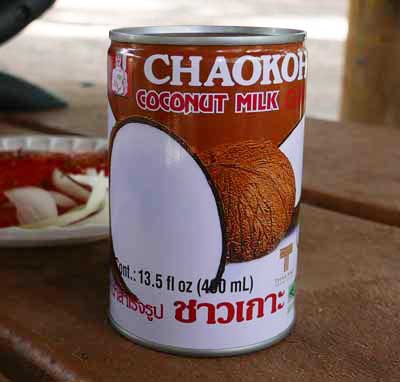 Add to cart
13.5 oz can x6 $12.50 (reg $17.35)

High quality coconut milk, Chaokoh brand, imported from Thailand, is what we've offered for 20 years.
We recently received more of the canned coconut milk than we usually need, so this is on sale at a price that is now nearly 1/2 what you pay for the same product in UHT boxes. Won't last long at this price.
We also offer:
Chaokoh cans - 5.6 oz size
13.5 oz cans - Aroy-D brand
Coconut Milk - UHT Boxes
Ingredients: coconut extract, water, citric acid (as antioxidant), sodium metabisulfite (as perservative). Unsweetened.
Product of Thailand.