Thai Preserved Cabbage, 11 oz
Thai Preserved Cabbage, 11 oz
Add to cart
11oz - $5.89

---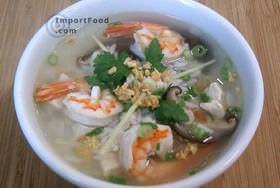 Thai Rice Soup with Shrimp, 'Khao Tom Goong'
Khao tom is a staple in Thailand, being widely eaten as a breakfast dish as well as an accompaniment to lunch and dinner. It can be cooked plain (without the shrimp), or as here with shrimp. It can also be made by simple substitution with chicken, pork, or any combination of seafood that you have to hand. It can be made with cooked left over chicken/shrimp etc, or as here with fresh ingredients. It is however almost always made from pre-cooked rice from a day before (though not always left-overs: the cook will often simply ladle enough rice from the electric rice pot to make the soup shortly before serving). Made with chicken it is a popular meal to help recover from illness.
---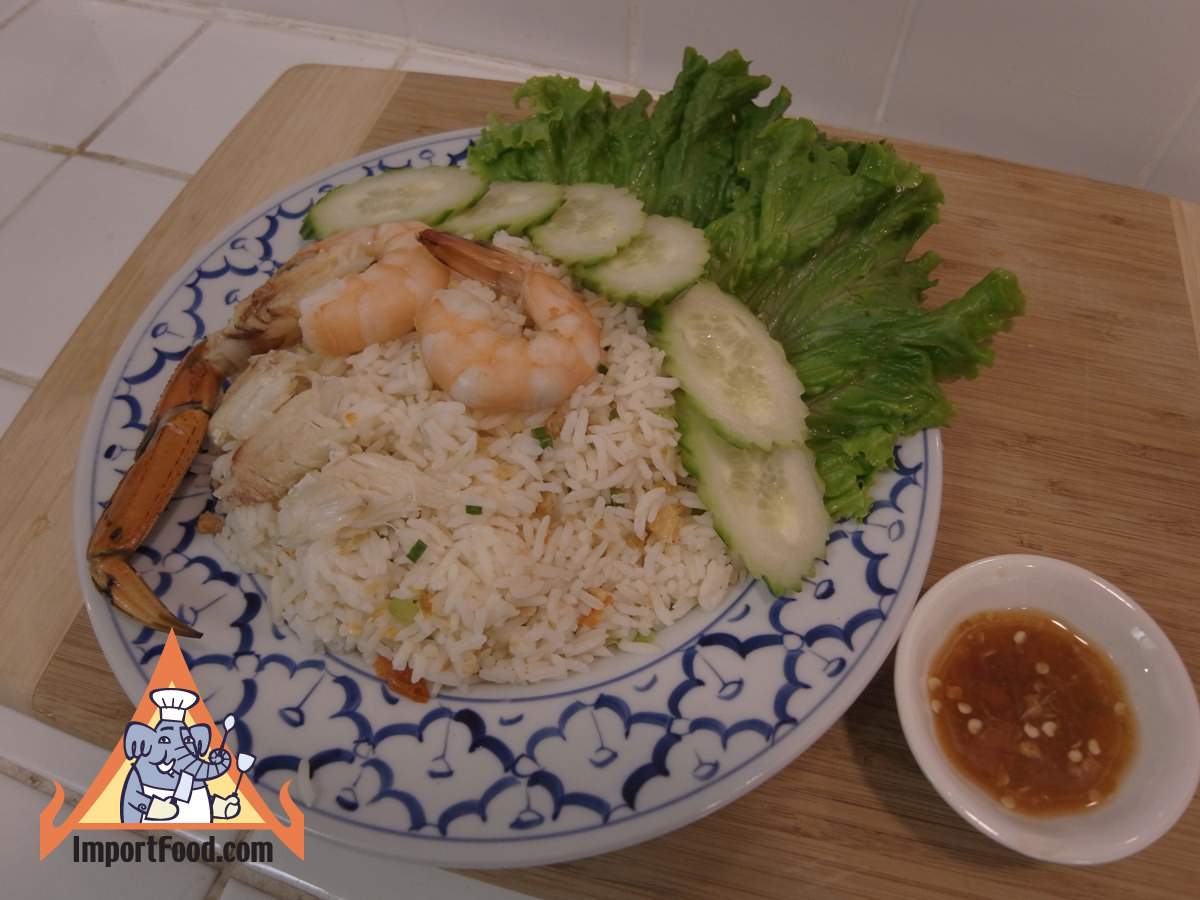 Rice with Salty Chili Sauce & Seafood, 'Khao Kruk Prik Klua'
This is a regional Thai delight that is proudly served in Chantaburi province, where the Gulf of Thailand meets the Cambodian border. Many people familiar with Thailand would think about Chantaburi as the province with great fruit--notably durian, rambutan, and mangosteen.
This famous dish from Chantaburi is simple, and unique. Simple because it uses fresh steamed jasmine rice, and unique because the rice is tossed with particular salty ingredients then topped with seafood and served with spicy sauce. A wonderful combination that we know you'll enjoy. We've never seen this offered in a restaurant outside of Thailand.
---
Pork in Cabbage Soup
A clear, healthy soup with beautiful presentation and distinctive Thai flavor & aroma.
The secret to making it delicious is pounding together Thai pepper powder, corriander seed and fresh garlic in a mortar & pestle. This paste has been called "Thai MSG" and you can add it to any soup for good results. See below for the correct proportions.
You may be interested in our Thai Street Vendor Video: Tofu Soup.
---