Fresh Thai Eggplant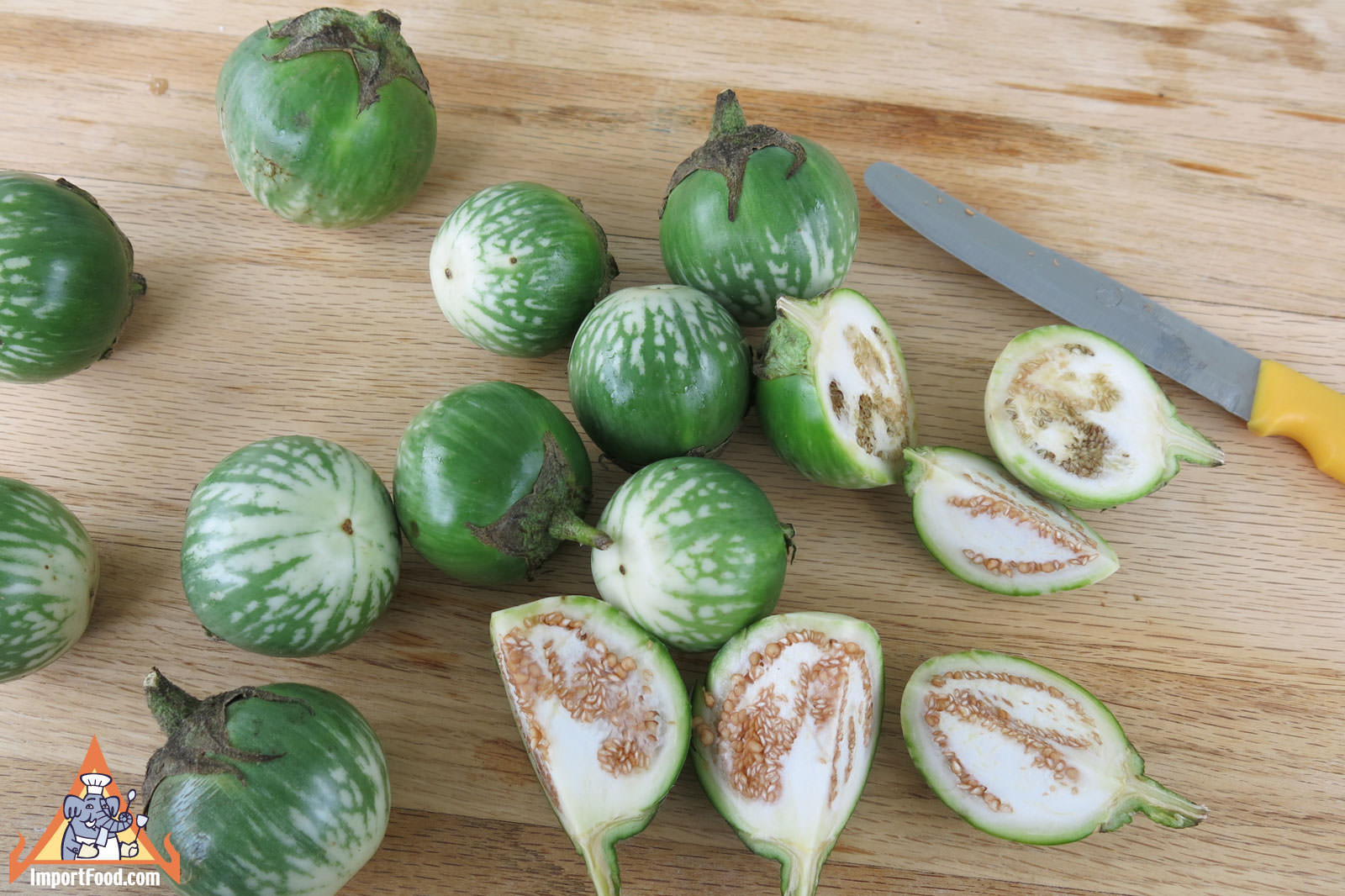 Add to cart
Not In Season At This Time

There are various kinds of eggplant ("makua") grown in Thailand. We are pleased to offer fresh Thai eggplant known as "makua pot" in Thai language. Grown in California, each eggplant is about the size of a golf ball, appearance as per photograph below. These are perhaps the most common eggplants found in Thai markets. It's eaten as a fresh vegetable with various kinds of namprik (any flavor). Each fruit has small brown seeds in the core, and those seeds are used to make namprik kapi. This type of Thai eggplant is also used in all kinds of Thai curry, as well as kaeng par -- simply cut into quarters and add to the dish. These are grown in California. You get 16 ounces, and has about 20 eggplants.
We ship fresh Thai eggplants via Priority Mail, quick delivery within 2-3 days straight to your mailbox. They are packaged well and should be refrigerated promptly, and will remain fresh for about 5-7 days. Please Note: if you order only fresh produce, select "$0.00" as shipping charge at checkout (because the prices below include shipping). If you order fresh Thai eggplant and any other non-fresh items, you must checkout with "UPS Ground" as the shipping method, and you will receive the other items separately. Any questions please feel free to call toll free 888-618-THAI. We also offer Baby Eggplant, packed in brine.
Add to Cart
Fresh Thai Eggplant - 10oz (Approx 20 Eggplants) - $18.95
We recommend fresh Thai eggplant in the following ImportFood.com Thai recipes:
Thai Spicy Catfish, "Pad Ped Pladuk"
Thai Mixed Vegetable Curry with Eggplant
And a lot more from our Recipe Collection!