Vietnamese Beef Flavor Paste
Vietnamese Beef Flavor Paste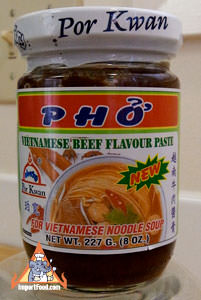 Add to cart
8oz - $3.69

This paste is very popular with our customers. The flavor is rich, and the paste is nice and soft.

A simple way to enjoy an exotic, full-flavored noodle soup. Your friends will wonder how you could possibly make something so good. Simply add 1 tablespoon of this paste to 3 cups water. Bring to a high simmer. Separately, boil soaked chantaboon rice stick noodles for a minute or two, until tender. Then add the noodles a bowl, cover with thinly-sliced beef, and pour over the hot soup broth. Season with fresh lime, bean sprouts and fresh cilantro if you prefer. Fresh Thai basil (or other seasonal basil) is a wonderful addition also.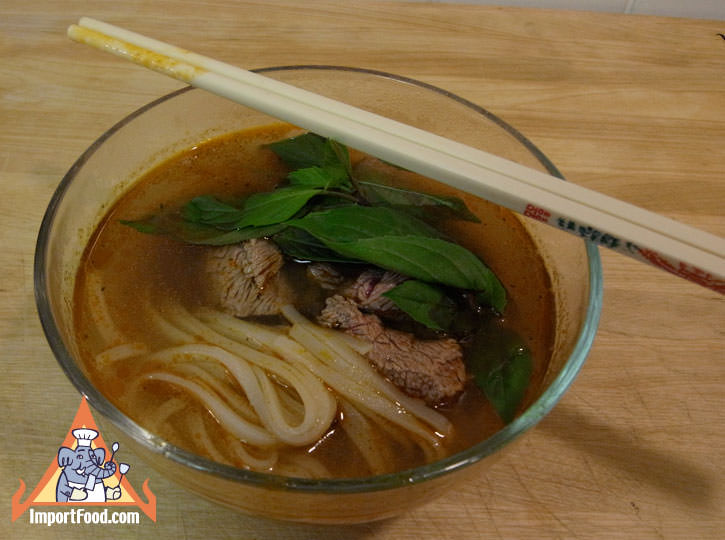 From customer Christine in Gaithersburg MD. I am a real fan of the Pho paste...I can't image ever trying to make the real thing myself, but this is so darn close, especially if you through some star anise in while it is simmering...I have bought it for friends who are huge, but finicky Pho fans and they too have been pretty impressed.

Ingredients: Onion, soybean oil, salt, garlic, water, sugar, beef flavor, ginger, cinnamon, sweet basil leaves, star anise, msg, citric acid. Packed in an 8 oz glass jar. Product of Thailand.
We also offer Mama instant pho noodle soup.