Instant Pad Char Wai Wai Brand
Instant Pad Char Wai Wai Brand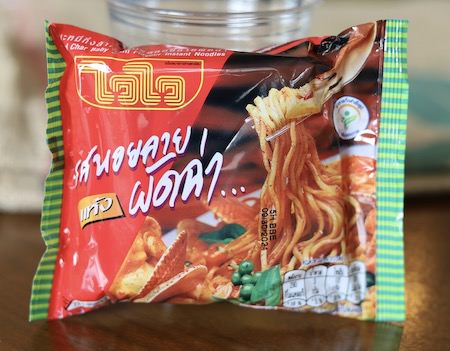 Add to cart
Temporarily Out of Stock

On Sale: 10 Packs for $6.85
One our favorite instant noodles, have you tried Pad Char yet?
These instant noodles from Wai Wai are rich with spice (a blend of natural hot chile & citrusy lime flavors).
These instant noodles are eaten "dry" (similar to kee mao). Simply put the noodles into a bowl of hot water and sit for 3 minutes, then drain and add the seasoning powder & paste.
To make these noodles "really" good, serve with some fresh Thai basil and a vine of green peppercorn.
Ingredients of noodle: wheat flour, palm oil. Ingredients of seasoning powder: sugar, ground spices (pepper, shallot, kaffir lime leaves), salt, msg, garlic powder, sweet basil powder, vitamin and mineral. Ingredients of seasoning paste: palm oil, shallot, garlic, chili powder, shrimp paste.
---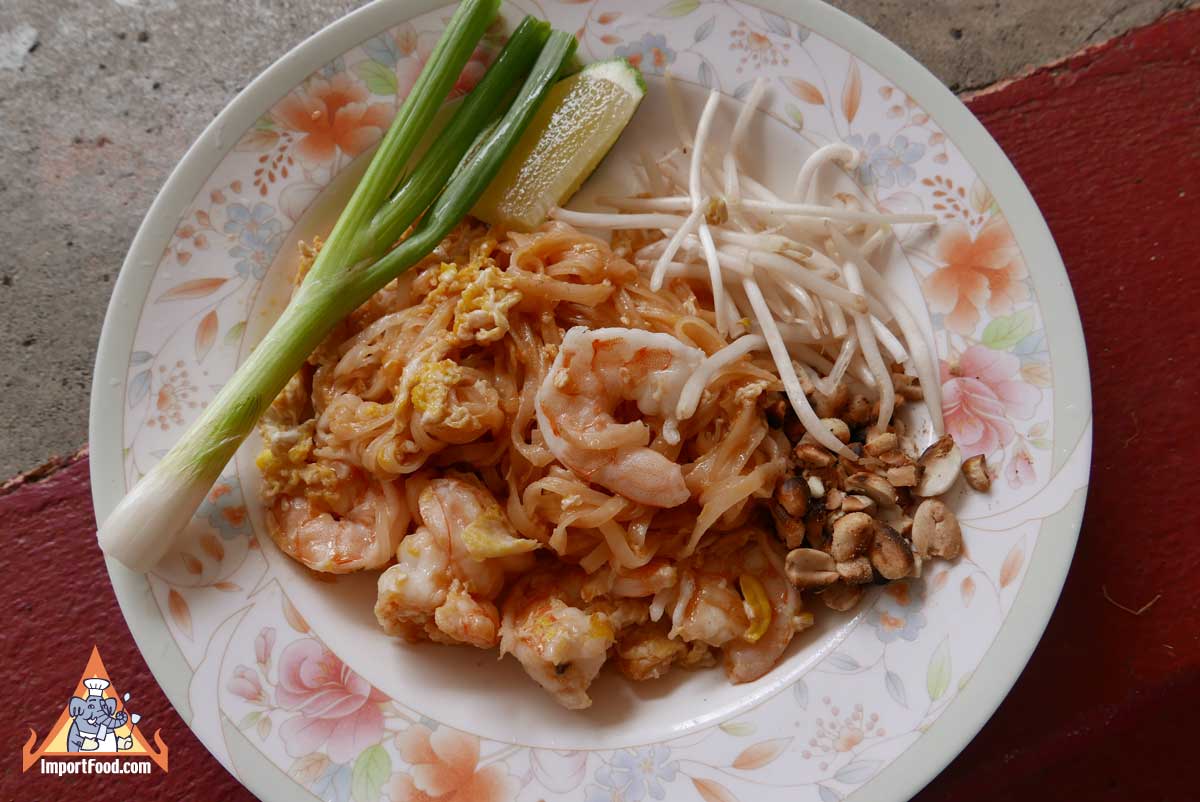 Pad Thai
Pad Thai is often called the signature dish of Thai cuisine. There are several regional variations, indeed it has been said that Thailand has not only a different curry for every day of the year, but also a different pad Thai for every cook in Thailand! This is our variation, and please see our street vendor photos & videos (below left) for others.
Also consider our Picnic Table Pad Thai Recipe
---