Mama brand, instant tom yum shrimp noodles
Mama brand, instant tom yum shrimp noodles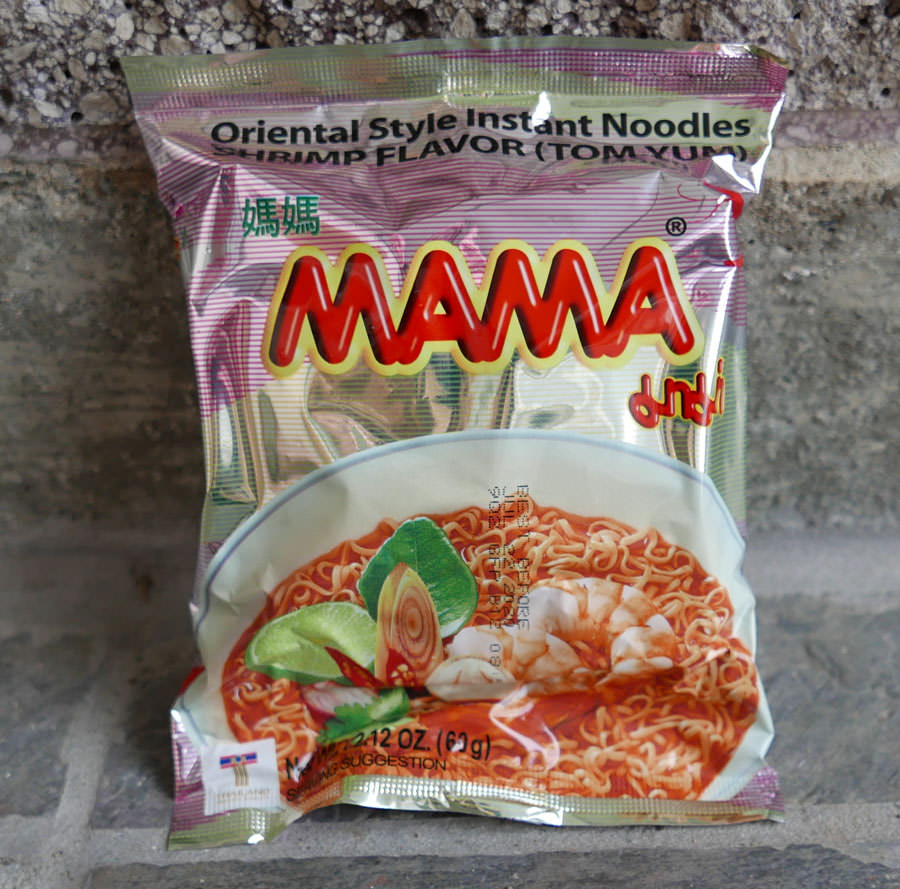 Add to cart
Buy 6 packs, $6.85

Our best selling Mama brand instant noodles. These noodles are delicious, authentic Thai piquant tom yum shrimp flavor, and easy to prepare. Hot and spicy.
Place noodles in a bowl, add 1.5 cups water, cover and wait three minutes, serve.
2.1 oz per packet.
Ingredients: wheat flour, palm oil, salt, sugar, msg, dried red chilli, chilli powder, fish sauce, shrimp powder, lemongrass, kaffir lime leaves, dried leek, acidity regulators (sodium bicarbonate, potassium carbonate), thickener (cellulose gum), soy sauce, disodium 5, artificial lemon flavor.
Product of Thailand.
Also see:
Mama Tom Yum Chan Noodles
Mama Tom Yum Creamy flavor
Mama Tom Yum Pork