Mama brand, instant tom yum shrimp noodles
Mama brand, instant tom yum shrimp noodles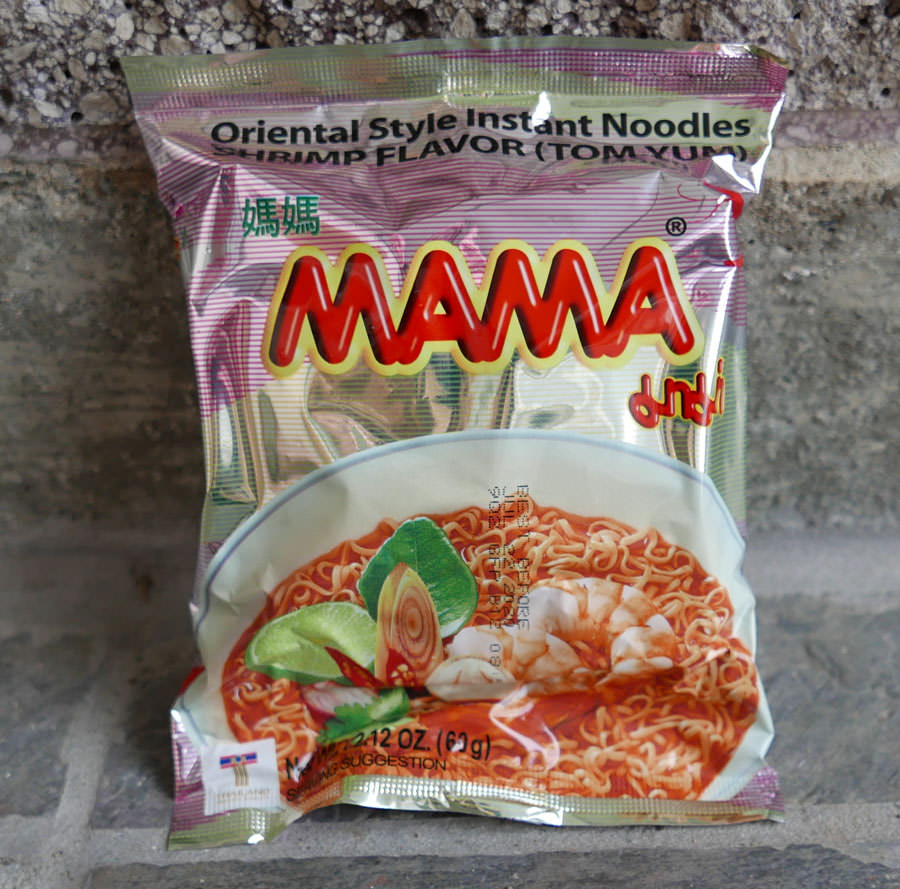 Add to cart
3 Packs $5.85

Our best selling Mama brand instant noodles. These noodles are delicious, authentic Thai piquant tom yum shrimp flavor, and easy to prepare. Hot and spicy.
Place noodles in a bowl, add 1.5 cups water, cover and wait three minutes, serve.
2.1 oz per packet.
Ingredients: wheat flour, palm oil, salt, sugar, msg, dried red chilli, chilli powder, fish sauce, shrimp powder, lemongrass, kaffir lime leaves, dried leek, acidity regulators (sodium bicarbonate, potassium carbonate), thickener (cellulose gum), soy sauce, disodium 5, artificial lemon flavor.
Also see: Mama Tom Yum Chan Noodles.
We also offer Mama Tom Yum Creamy flavor.
Product of Thailand.
---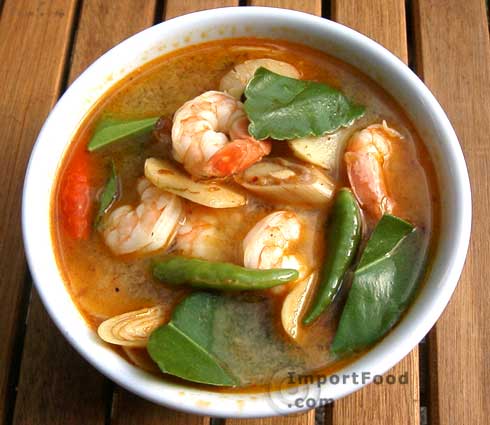 Thai Prawn Soup with Lemongrass, 'Tom Yum Goong'
Tom Yum is both hot and sour, and it's one of the main signature dishes that defines Thai flavor. We've perfected this recipe and assure you it tastes great.
Typically a chef will use a pork or chicken stock then add the basic fresh staples to create the tom yum, as in our video: Railroad Chef Prepares Tom Yum. We like to start with a simple vegetable broth instead, so our recipe starts with the broth instructions then continues with how to make the tom yum.
It's important to use "prik pao" in your tom yum and we have several brands, with slightly varying tastes depending on your preference.
Also -- See Our Thai Street Vendor Video: Thai Street Vendor Prepares Tom Yum.
---