Peeled Split Mungbean, 12 oz pack
Peeled Split Mungbean, 12 oz pack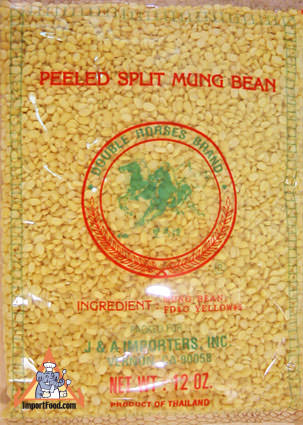 Add to cart
12oz - $2.79

We've sold peeled split mungbean since 1999, when we first started ImportFood.com, and we've just recently discovered how much we love the flavor of this starchy, sweet dried bean.
It's hard to describe the pleasant aroma of mungbean when it's being steamed. It cooks nicely and has a distinct dessert flavor. A creative chef of any style food can incorporate this into just about anything with excellent results, in particular desserts.
It's also a unique, peculiar crunchy treat used as a topping for sticky rice or even ice cream, if you toast it slowly in a dry skillet over very low heat.
We also offer delightfully sweet natural mungbean flour, whole green mungbean, and mungbean noodles.
All natural. Product of Thailand.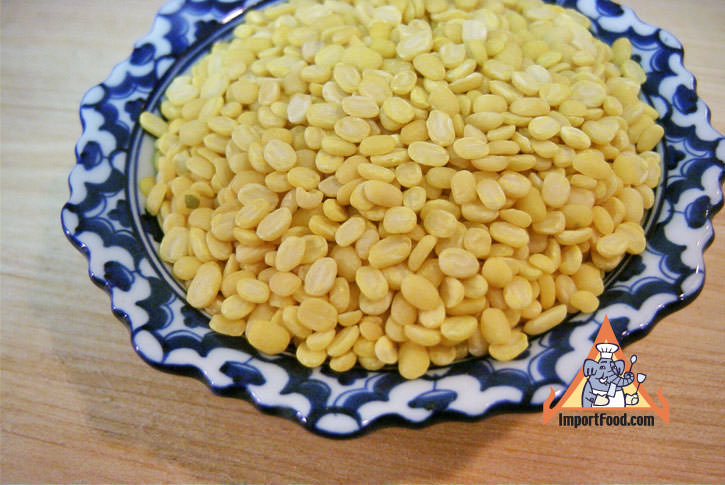 ---
Many delicious Thai dessert recipes use mungbean