Peeled Split Mungbean, 12 oz pack
Peeled Split Mungbean, 12 oz pack
Add to cart
12oz - $2.79

We've sold peeled split mungbean since 1999, when we first started ImportFood.com, and we've just recently discovered how much we love the flavor of this starchy, sweet dried bean.
It's hard to describe the pleasant aroma of mungbean when it's being steamed. It cooks nicely and has a distinct dessert flavor. A creative chef of any style food can incorporate this into just about anything with excellent results.
This is a big seller among local wholesalers for the Asian community. It's often served at parties mixed with sticky rice.
As shown in picture below, just mix 50% peeled split mungbean with 50% Thai sticky rice. Soak for two hours then drain water, add a bit of salt and, if desired, coconut cream and mix together. Next, set in any steamer you may have. Our sticky rice steamer works great but you can use any steamer. Steam this for 30 minutes or so, regularly turning the mixture around to ensure evenly steamed. It's so fragrant and delicious and healthy.
It's also a unique, peculiar crunchy treat used as a topping for sticky rice or even ice cream, if you toast it slowly in a dry skillet over very low heat.
We also offer delightfully sweet natural mungbean flour, whole green mungbean, and mungbean noodles.
All natural. Product of Thailand.
50/50 Sticky Rice Mix and Steam
---
Many delicious Thai dessert recipes use mungbean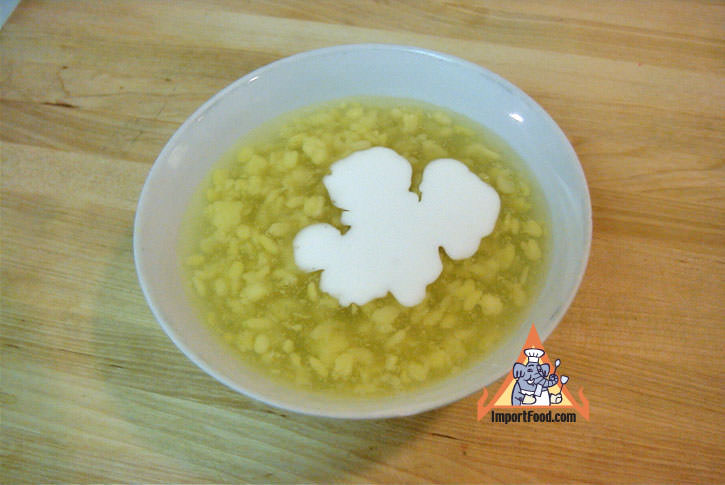 Mungbean Pudding, 'Tao Suan'
We think Tao Suan came from China, the words certainly sound that way. It's a very simple, healthy sweet dessert that you can make in minutes. Many Asian stores in America prepare this on the premises, and offer Tao Suan in their ready-to-eat section
---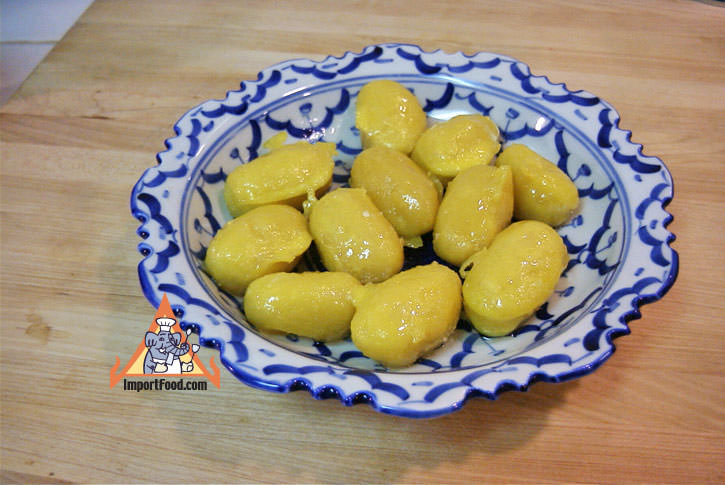 Jackfruit Seed Dessert, 'Met Khanoon'
Met Khanoon is a very sweet, delicious dessert that was likely introduced to Thailand by Portuguese explorers. Typically made in a brass wok. The taste is heavenly. Met Khanoon means "seed of jackfruit" which is what it resembles. A tradition is to have met khanoon at Thai weddings. Met Khanoon symbolizes that whatever bride and groom do in life, they will have the support of others, and never lose sight of their dreams.
---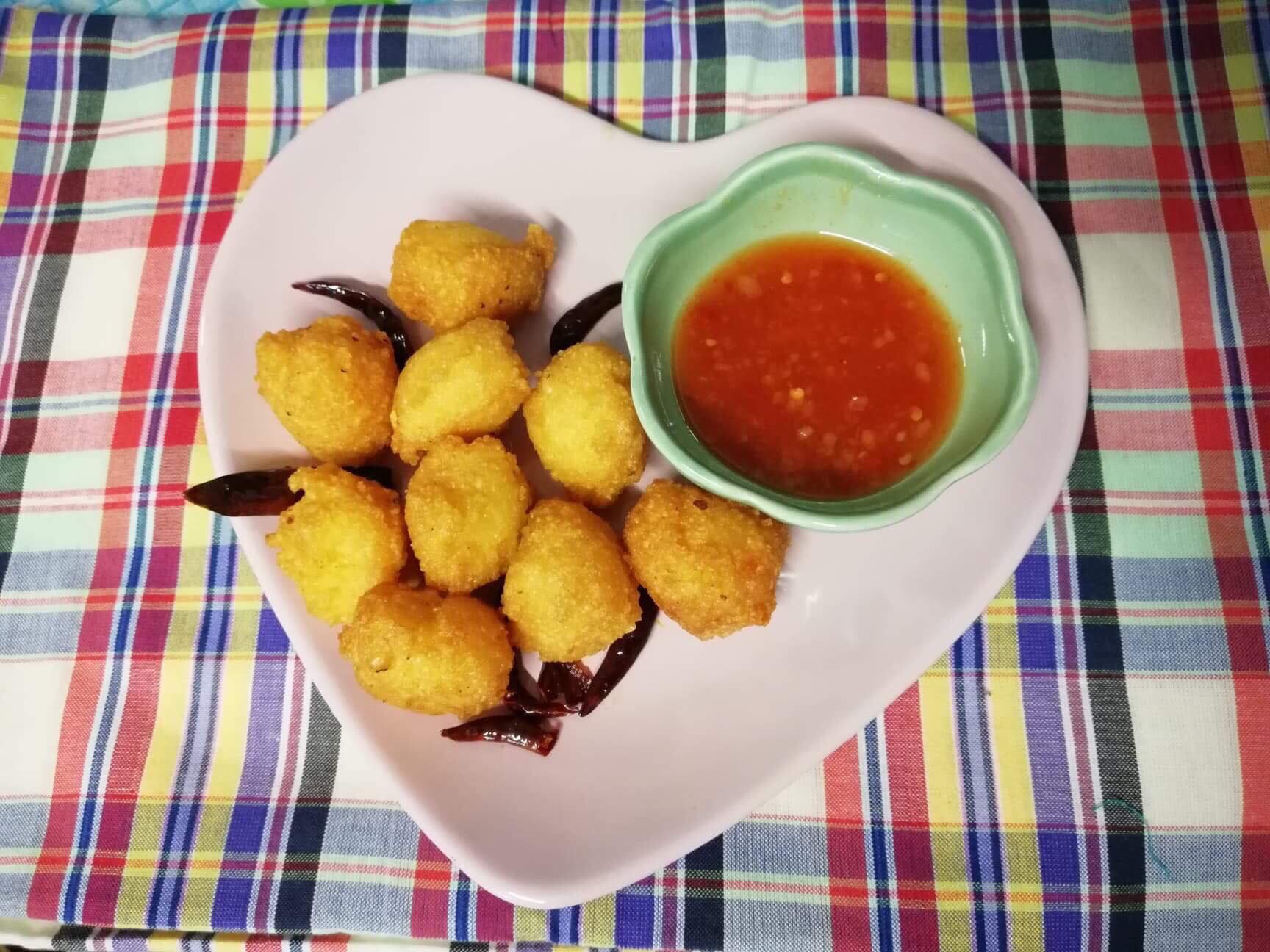 Fried Thai Pastry Balls with Tamarind-Garlic Sauce, 'Bayia'
We are not sure of the origin of this delicious Thai snack food, but it seems to have some influence from the ethnic Thai Indians.
This could be considered a 'Disappearing Dish' because it's so hard to find. We discovered an elderly lady making this (see picture left) in Banglamphoo area of Bangkok at Wat Pra Kaew during the Chakri holiday. She served it with regular Thai sweet chili sauce rather than the traditional tamarind sauce in our recipe.
---