Thai Sweet Chilli Sauce, Mae Pranom brand
Thai Sweet Chilli Sauce, Mae Pranom brand
Add to cart
$5.39

The most delicious sweet chilli sauce from Thailand. Mae Pranom is the true original brand known to all Thai people and offered in corner stores & sidewalk chefs throughout the country.
Mae Pranom dipping sauce is more robust and has slightly higher chile heat than Mae Ploy brand (Mae Ploy brand is more familiar outside of Thailand due to marketing).
Use it generously at home and take it on picnics. We love this sauce and highly recommend it.
Packed in a beautiful glass bottle with attractive label, Mae Pranom is a large producer employing the highest quality standard.
You might also like our:
Mae Pranom brand Pineapple Chilli Sauce
Mae Pranom brand Som Tum Sauce
Ingredients: sugar 40%, red chile 20%, garlic 20%, vinegar 15%, salt 5%. No additives. Product of Thailand.
Street Vendor Video: How to make a sweet chile dipping sauce
---
Other Great Mae Pranom Products
Most commonly used as a delicious as a dipping sauce for:
---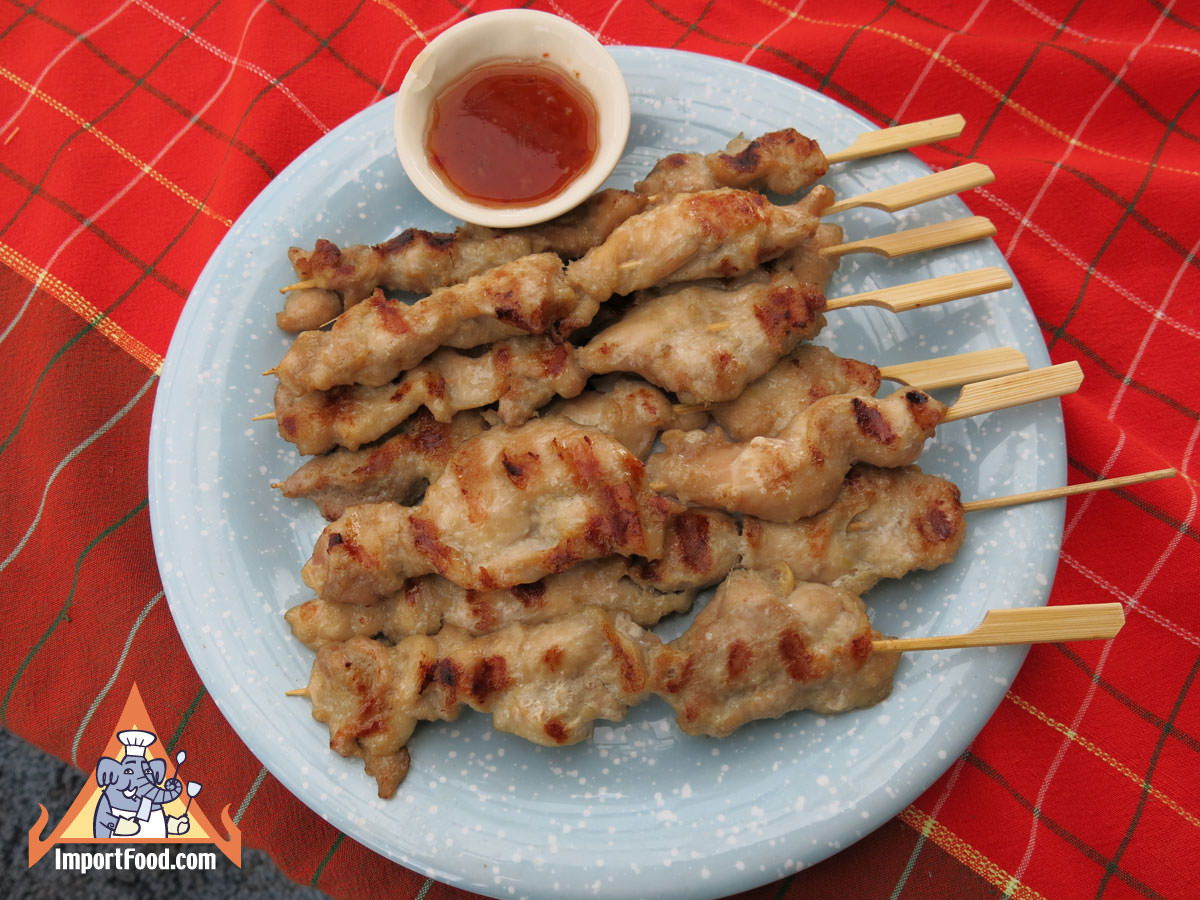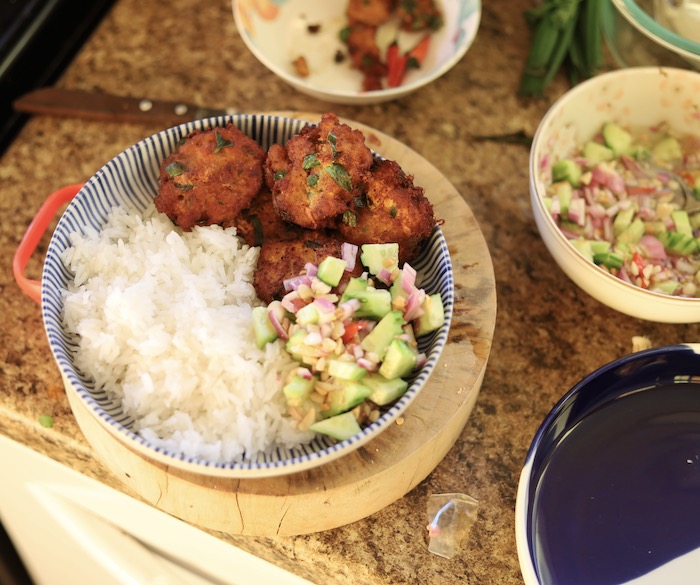 Spicy Thai Fish Cakes, 'Tod Man Pla'
Tod man pla is one of the most famous Thai dishes but seems to be rarely offered on the menus of Thai restaurants in the United States. We're happy to show you how to make it, step-by-step, with great results.
Here we just used cod pieces which can found at local supermarkets.

Also see our Thai Street Vendor video for detailed guidance.
---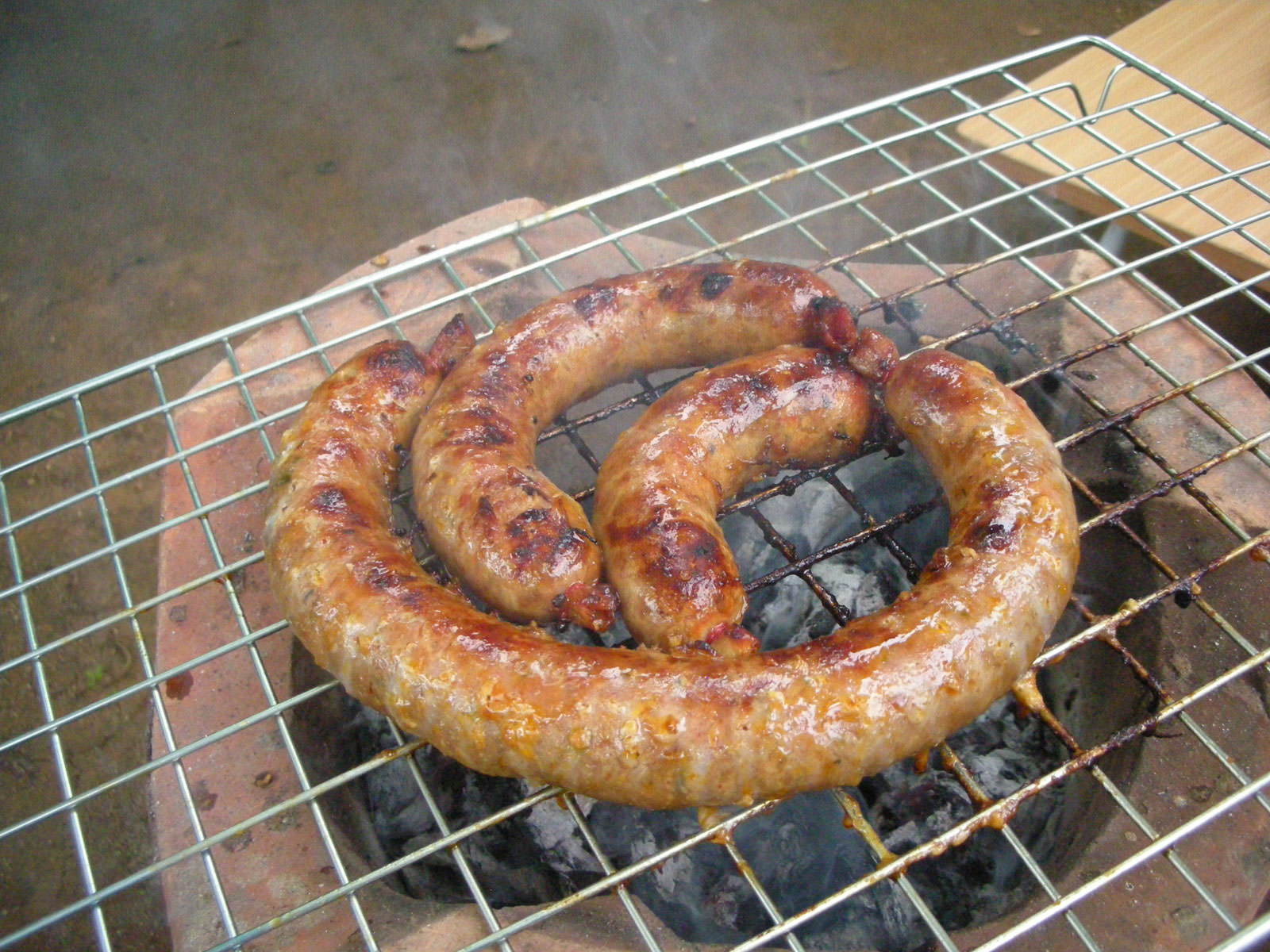 Northern Thai Sausage, 'Sai Oua'
Northern Thai sausage is easy to make, and the mix of ingredients leads to a spectacular result. We would encourage you to make this with ground pork or, for any hunters reading, try this with local elk, deer, wild boar, or other natural meat that you might have. Also watch our video (below left) showing how it's made.
You can't go wrong with this sausage. Please be sure to leave us a comment using the form below if you make it, and share how it turned out.
We also have a recipe for Esan-style Thai sausage, sai grok.
---