Salted Radish
Add to cart
16oz - $3.85

Our salted radish is made to the highest quality standard by Aroy-D, packed in Cock brand. The radish is chopped up then packed in salt.
Chopped salted radish is a flavorful addition to Pad Thai. Throw in a tablespoon of rinsed salted radish as you stir-fry the Pad Thai. This also tastes great with khao tom.
Ingredients: radish, sugar, salt, water, sodium benzoate, Yellow #6. Product of Thailand.
---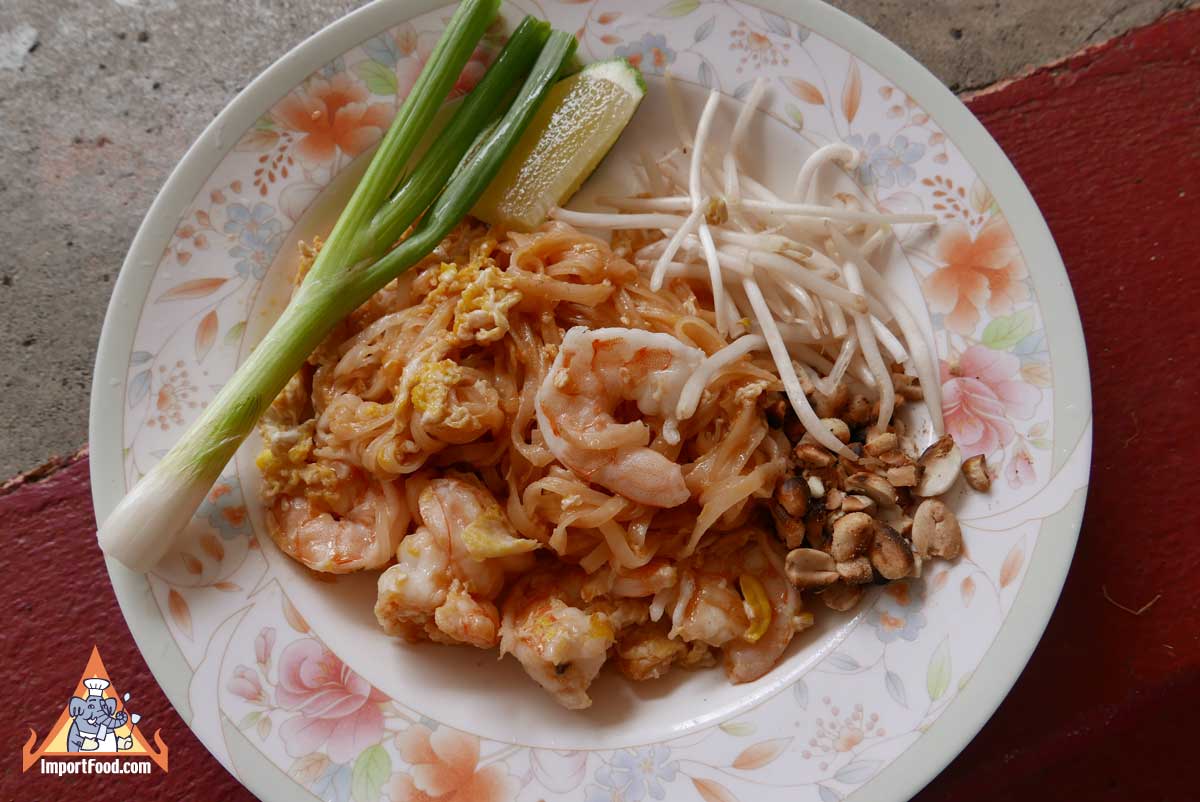 Pad Thai
Pad Thai is often called the signature dish of Thai cuisine. There are several regional variations, indeed it has been said that Thailand has not only a different curry for every day of the year, but also a different pad Thai for every cook in Thailand! This is our variation, and please see our street vendor photos & videos (below left) for others.
Also consider our Picnic Table Pad Thai Recipe
---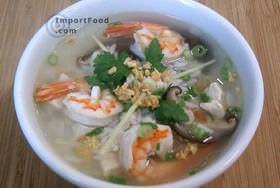 Thai Rice Soup with Shrimp, 'Khao Tom Goong'
Khao tom is a staple in Thailand, being widely eaten as a breakfast dish as well as an accompaniment to lunch and dinner. It can be cooked plain (without the shrimp), or as here with shrimp. It can also be made by simple substitution with chicken, pork, or any combination of seafood that you have to hand. It can be made with cooked left over chicken/shrimp etc, or as here with fresh ingredients. It is however almost always made from pre-cooked rice from a day before (though not always left-overs: the cook will often simply ladle enough rice from the electric rice pot to make the soup shortly before serving). Made with chicken it is a popular meal to help recover from illness.
---