Asian-Style Flank Steak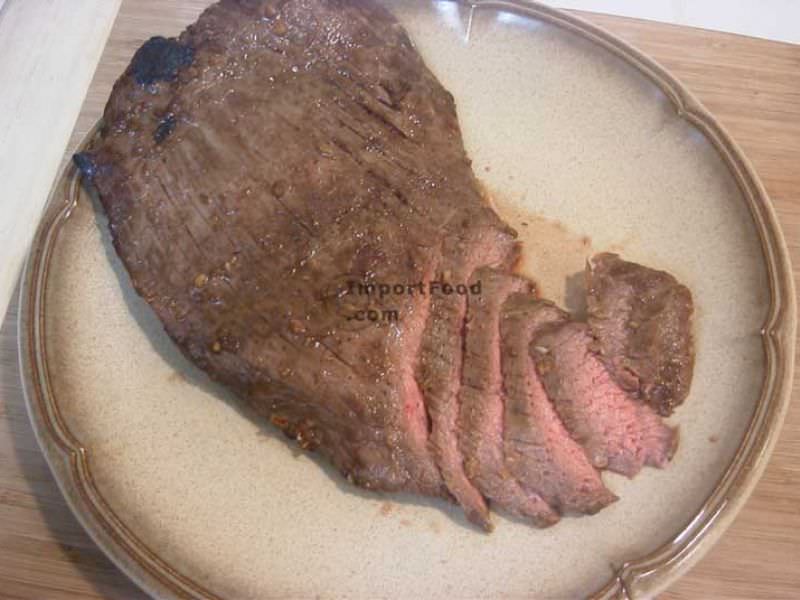 We've made this a staple beef dish in our house, the sesame oil especially makes the marinade so tasty. Use a bit more than 1 tablespoon if you like, and we recommend not adding more than 2 or 3 cloves garlic.
Method for Asian-Style Flank Steak
Whisk first 6 ingredients in 13x9x2-inch glass baking dish. Add steak; turn to coat. Let marinate at room temperature 2 hours, turning occasionally. Preheat broiler. Transfer steak to broiler pan. Drain marinade from dish into medium saucepan; boil 3 minutes. Broil steak until cooked to desired doneness, about 4 minutes per side for medium-rare. Using tongs, transfer steaks to platter; let stand 5 minutes. Cut crosswise into thin slices and serve, passing cooked marinade as sauce.

Reviews