Bamboo and Shrimp Soup, 'Kaeng Jeut Nor Mai'

Bamboo and Shrimp Soup, 'Kaeng Jeut Nor Mai'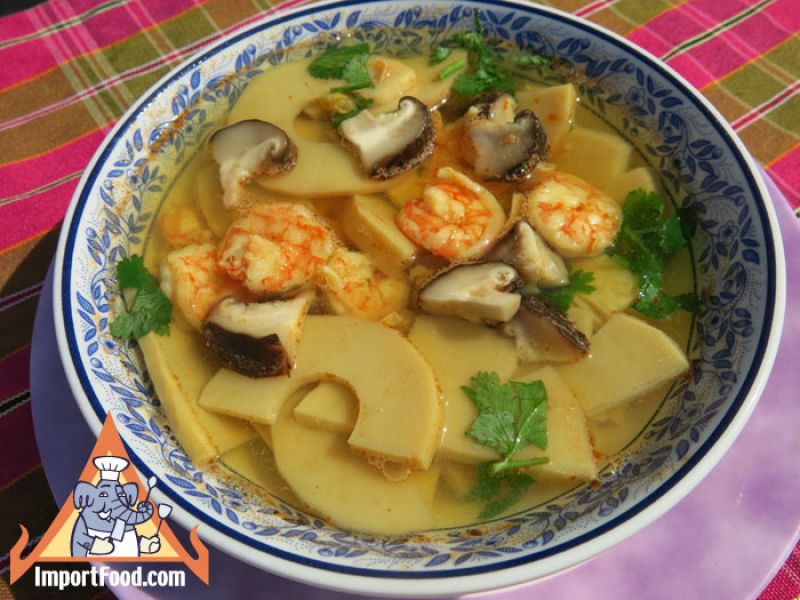 A fragrant, light soup that's full of flavor.
Method for Bamboo and Shrimp Soup, 'Kaeng Jeut Nor Mai'
Rinse mushrooms then soak them in hot water for 15 minutes or until soft. Cut into bite-sized pieces, and set aside. Rinse bamboo then put in boiling water for 5-10 minutes, drain and set aside. In soup pot, heat stock until mild boil. Add bamboo, mushroom, light soy and pepper powder. Bring back to boil, add shrimp, and remove from heat as soon as the shrimp are cooked. Serve with cilantro as a garnish, and enjoy!
cropped-1Bamboo And Shrimp Soup

Reviews