Dried Shrimps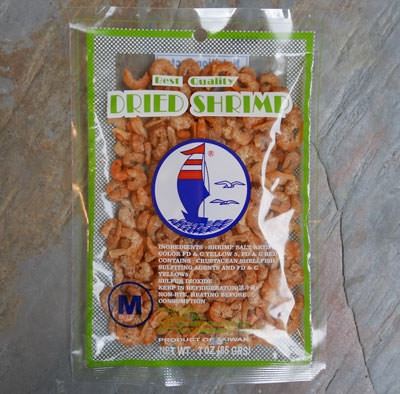 Add to cart
3oz - $6.89

Small, sun dried shrimps are used as in various Thai recipes, most notably Miang Kham, Pad Thai and Green Mango with Sweet Fish Sauce.
Store in the freezer for best results, then use as required after setting out for a short time to thaw. For certain recipes, you should soak in hot water for 15 minutes before using.

These are the medium/large, highest quality, thus price may seem a bit high. Approximately 300 medium dried shrimp per 3 oz package.
Ingredients: shrimp, salt, artificial color, sulfur dioxide. Product of Taiwan.
ImportFood.com's dried shrimp are recommended by Mark Bittman (New York Times).
---
---
Dried shrmps are used in the following Thai recipes: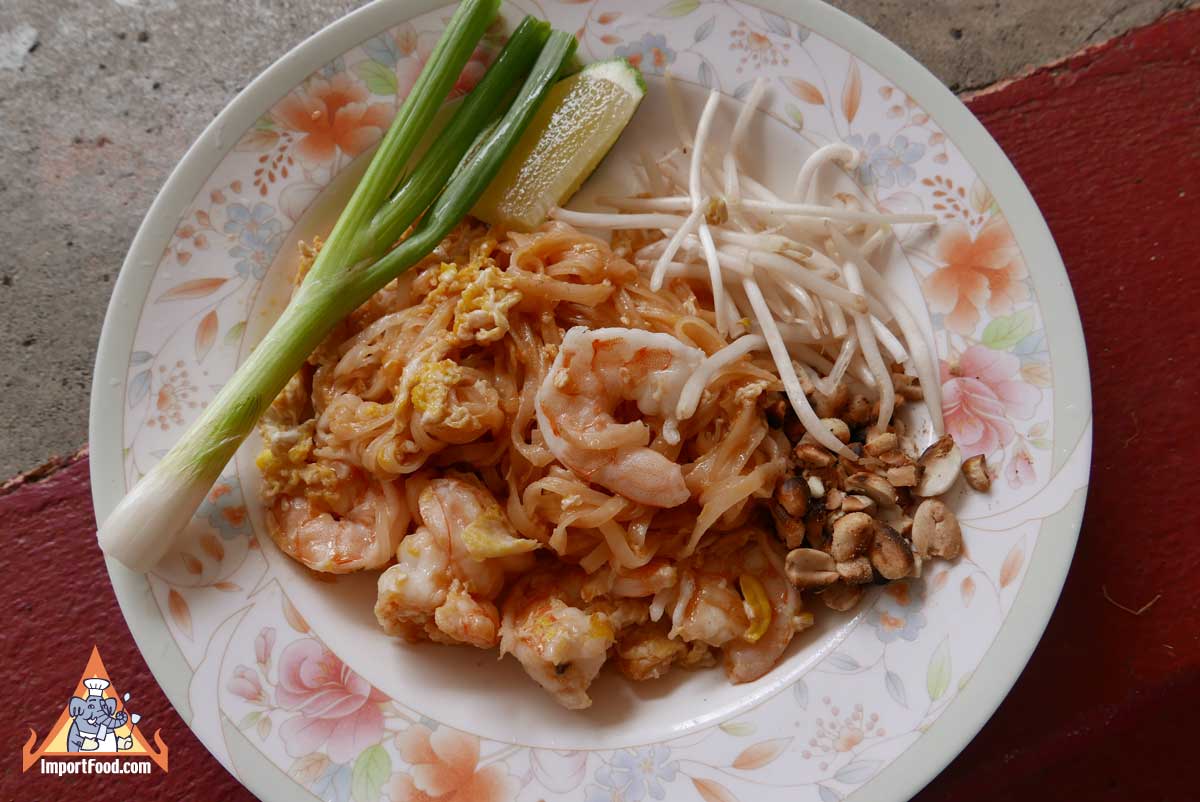 Pad Thai
Pad Thai is often called the signature dish of Thai cuisine. There are several regional variations, indeed it has been said that Thailand has not only a different curry for every day of the year, but also a different pad Thai for every cook in Thailand! This is our variation, and please see our street vendor photos & videos (below left) for others.
Also consider our Picnic Table Pad Thai Recipe
---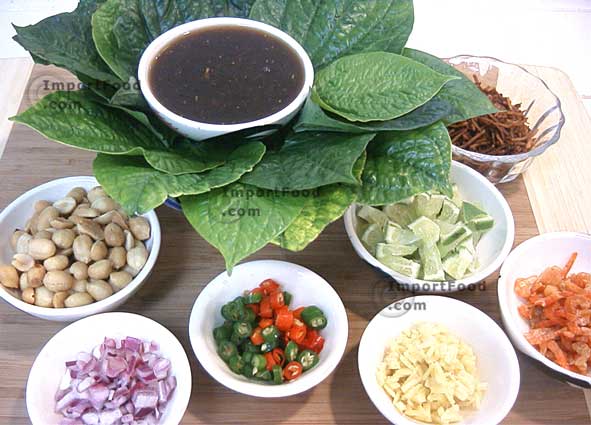 Miang Kham
This recipe requires a great deal of preparation time, but it's well worth it--especially if you've eaten a tasty miang kham before and have a craving. There's nothing like it. The blend of coconut, ginger, fresh betel leaves, peanut, lime and chile is a fantastic flavor and one that goes very well with the American palate.
While the easiest way to enjoy miang kham is to have it at your local Thai restaurant, it takes so much effort to make that many restaurants are not likely to offer it. ImportFood.com is a recommended supplier in Saveur Magazine.
---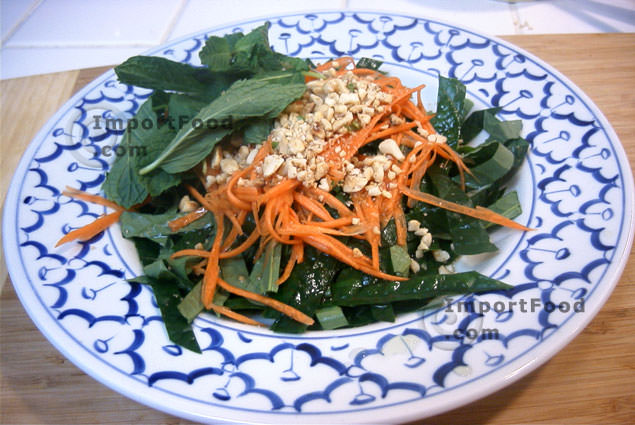 Betel Leaf Salad with Shredded Carrot
This recipe combines the healthy, naturally pepper-flavored betel leaf and the classic sweet, sour and hot sauce typical of Thai "yum" salad.
---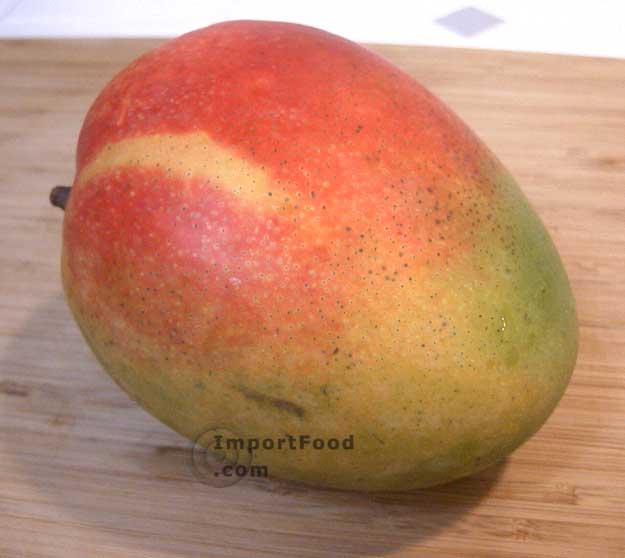 Thai Green Mango with Sweet Fish Sauce, 'Mamuang Nampla Wan'
A fragrant Thai classic, this dish may not agree with many traditional American palates because the fish sauce releases it's aroma therefore the sauce is not typically associated with what would be served with fresh fruit. The mango used for this recipe must be hard, green on the outside, with whitish/green flesh, and sour taste. In Thailand it's very common to find green, sour mango; however, most mango's found in US supermarkets, especially Mexican mangoes, are ripe with yellow flesh. On a seasonal basis, especially May/June/July, there are green hard mangoes in some US markets, notably good quality ones from Puerto Rico. Below we have detailed photos below showing you how to properly peel and slice them using a proper Thai mango peeler
---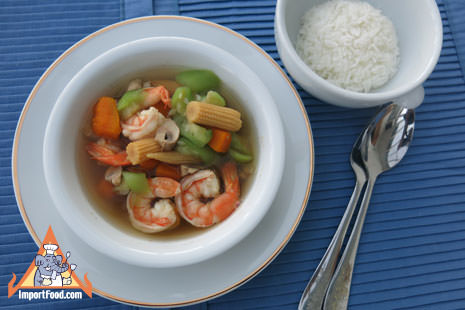 Thai Vegetable Soup, 'Kaeng Liang'
As opposed to tom jabchai, this *is* a vegetarian dish. Though normally included in Thailand, the curry paste and chili beans in oil can be considered optional for those who are looking for something with a little less heat. You can use any vegtables available, but typically in Thailand it would be made from a gourd. If one of the gourds is used it is cut into bite sized chunks first. We now offer an instant kaeng liang mix.
---