Sweet Basil Seed Drink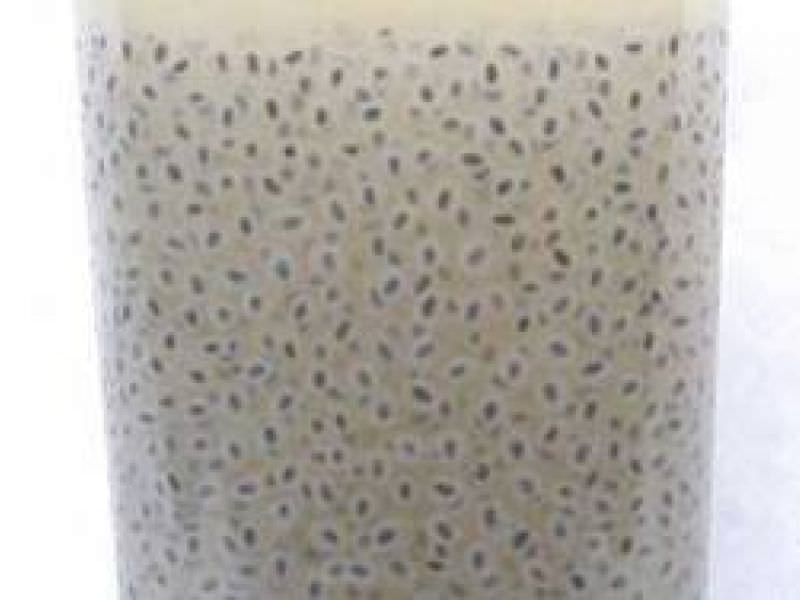 At the left is a glass of Thai sweet basil seed drink. It's delicious--the seeds become soft with a consistency similar to eating watermelon. Also, according to Thai tradition, this drink also helps a person lose weight.
Method for Sweet Basil Seed Drink
It is made by stirring 1/3 cup sugar into 2 cups water (use less sugar as per your taste preference), add 1 tablespoon honey and stir. Then add 4 teaspoons of sweet basil seed. Within 2-3 minutes the basil seeds expand and look very odd, a bit like tadpoles! We imagine this could be an interesting party drink.
In Asian stores it's common to see cans of this drink. Now you can make your own. Product of Thailand. We also sell fresh Thai basil. In a stellar endorsement, Dr Masahiko Matsushita endorsed ImportFood.com basil seed in his weekly health column for the Japanese community in America. We love basil seeds as included in our Thai icecream recipe.

Reviews