Sambal Sweet Chile Sauce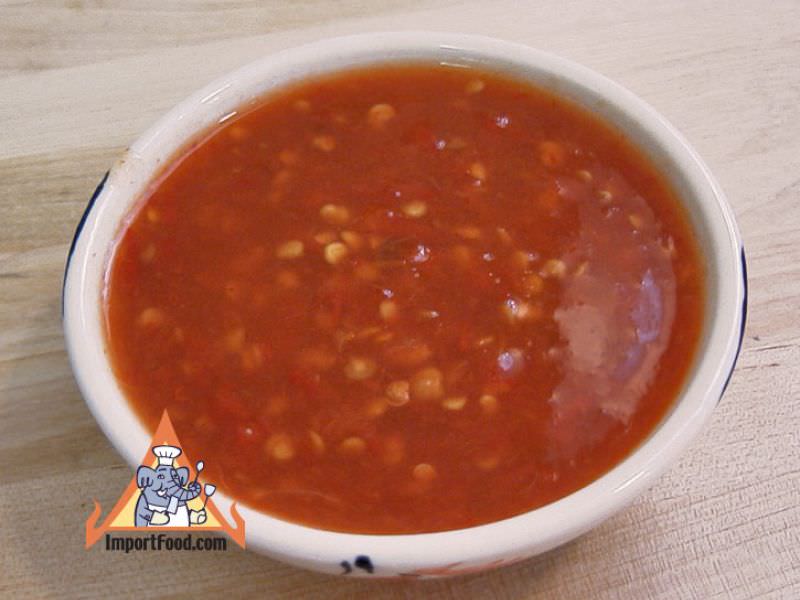 In the March 2009 issue of Martha Stewart Living magazine, this recipe was featured along with a suggestion to purchase Sambal Oelek from ImportFood.com. The endorsement of American icon Martha Stewart is an honor, and we're happy to share this with you.
We've appreciated the recipes of Martha Stewart for years, especially starting in 2004 when we discovered her "Annual Recipes" book contained so many good recipes that we were constantly referring to it. This recipe for sweetened, salty chile sauce really hits the tongue well, and it goes with just about everything especially spooned into soups such as Vietnamese Pho.
Method for Sambal Sweet Chile Sauce
Mix all ingredients in a small saucepan over medium heat, stirring until honey dissolves (about 3 minutes). Chile sauce will keep, covered and refrigerated, for up to 3 days.

Reviews