Fresh Ginger Tea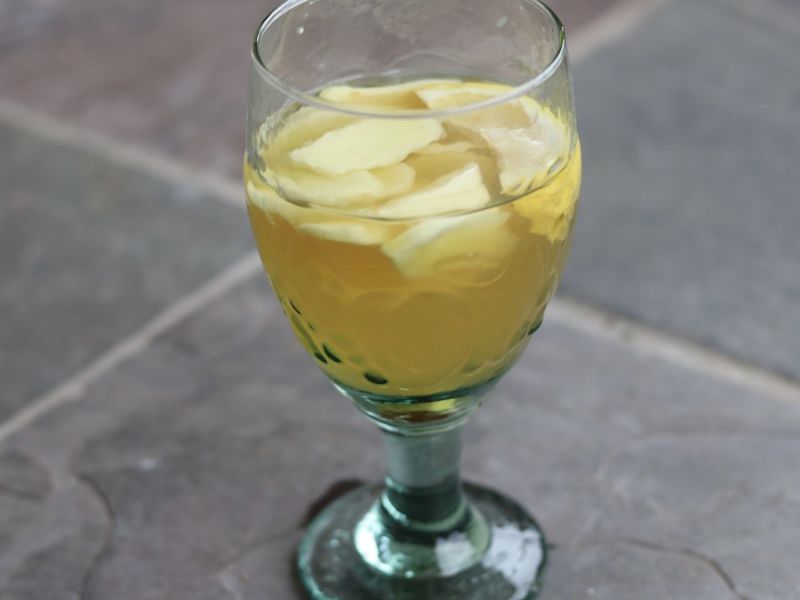 Here's a tea thought to provide a wide range of general health benefits. The combination of fresh ginger, lemon and honey is not only refreshing & delicious but a natural way to improve your mood and overall well-being.
We enjoyed making this here with fresh young Hawaiian ginger but if that's not available see what else you can find.
Method for Fresh Ginger Tea
On our tamarind cutting board as shown in photo we prepared large, thin slices of fresh ginger, and about 1/4 medium lemon wedge.
Add ginger to a large glass or coffee cup, squeeze lemon, top with honey, then add hot water.
Stir, let steep for a few minutes, drink and enjoy!

Reviews