Tom Kha Soup Served in a Coconut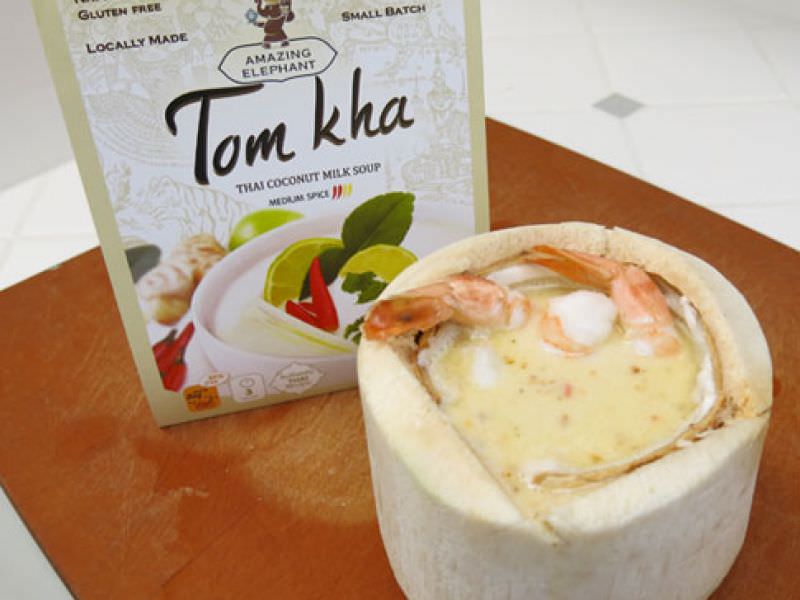 Try serving a pouch of our delicious tom kha in a young coconut with a few prawns!
Method for Tom Kha Soup Served in a Coconut
To heat Amazing Elephant Tom Kha, simply tear open the pouch and pour into a saucepan as above, or put the pouch in boiling water for 3 minutes then open and serve alone or over rice. You can also microwave it for 90 seconds. It's all inside, so you don't need to add a thing.
For this recipe, we emptied one pouch into a saucepan and gradually brought it to a high simmer, then added the prawns and cooked for a few minutes. Serve in a young coconut, with jasmine rice on the side.
We used our huge cleaver, with a long blade, to hack the coconut open with four firm hits on the top.

Reviews