Thai Sweet & Sour Sauce, 'Nam Jim Priao Wan'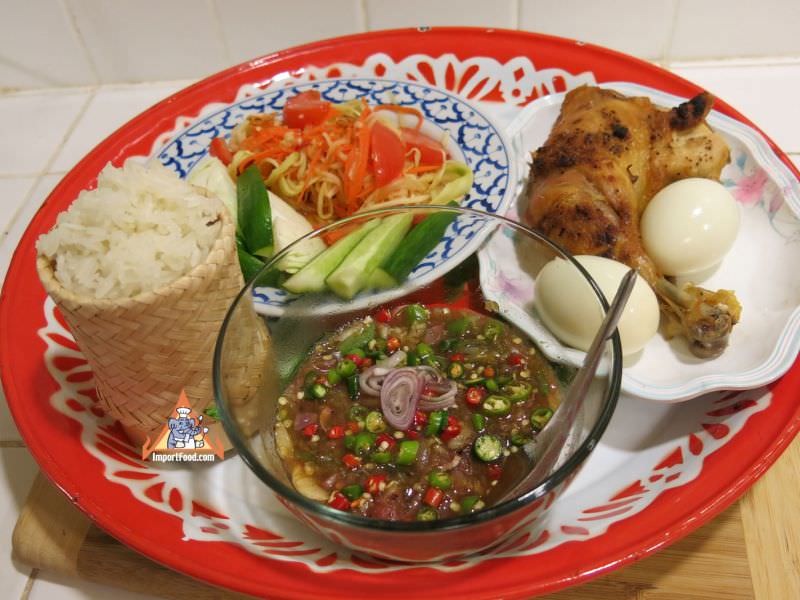 This is a simple, Thai-style, sweet and sour sauce. Note that it isn't pink! The sauce is spicy and has complex flavors.
Serve with any grilled meat. We enjoyed it here with chicken, som tum, sticky rice, and hard-boiled eggs.
Method for Thai Sweet & Sour Sauce, 'Nam Jim Priao Wan'
Roast the garlic in a dry wok over medium heat for about 5 minutes, being careful not to burn it, and set aside. Do the same with shallot, then green chiles.
Roughly pound these three ingredients together in a mortar and pestle, but don't pound it so much that it becomes a paste. Remove this from the mortar and set aside.
Place lime juice, tamarind, fish sauce and salt in a bowl, then add palm sugar and mix well to dissolve. Add the garlic/chile/shallot mixture and combine. Top with sliced red chile peppers and serve with any type of grilled meat. Enjoy!
Pound but don't over do it

Reviews