Thai Fish Sauce, Tra Chang - Tiparos - Squid - Three Crabs - Golden Boy
Thai Fish Sauce, Tra Chang - Tiparos - Squid - Three Crabs - Golden Boy

Fish sauce is the single, most important flavoring ingredient in Thai cooking (also well-loved in Laos, Cambodia, Vietnam, Burma and the Philippines). Used like salt in western cooking and soy sauce in Chinese cooking, good-quality fish sauce imparts a distinct aroma and flavor all its own.
If you look through our Thai recipe section, you will find that every dish requires this most important element of Thai food cooking. Simply put: if it doesn't have fish sauce, it can't be considered Thai.
We are proud to offer a few different brands, all made by Thailand's premier food companies, First Grade export quality. See below, or click the image of each brand below to see a detailed description.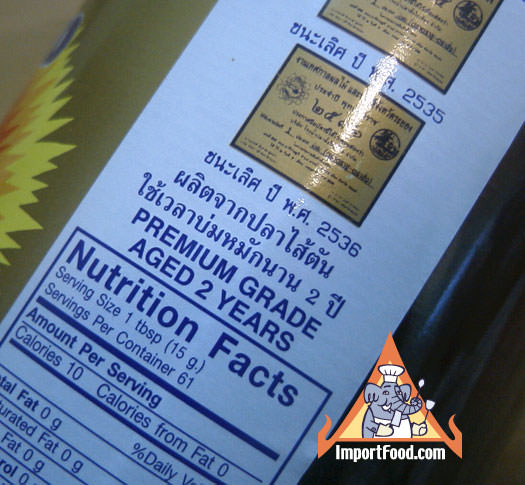 Tra Chang Gold Label. This has been aged two years in the finest conditions, unlike standard high quality fish sauce which is aged 8-12 months. We are certain that this is the finest fish sauce you'll find anywhere.
Enjoy the relatively mild aroma, beautiful amber color, rich taste and total absence of any sediment in the bottle. See our photo tour of Tra Chang's facility, and learn how fish sauce is made.
All Natural. It has beautiful light golden color and it's crystal clear . Ingredients: 70% anchovy fish, 29% salt, 1% sugar.
Product of Thailand.
Add to Cart Tra Chang Brand - 7oz Glass Bottle - $4.59
---
---
Squid Brand
Squid brand is well-known in Thailand as a "premium", more expensive and more delicious fish sauce. Some people like a more "bold" fish flavor, the characteristic of this brand. The difference is subtle and might not be detected by the average American consumer, but Squid brand has a slightly stronger flavor, with a muted fish smell. If you look through our Thai recipe section, you will find that every dish requires this most important element of Thai food cooking.
Ingredients: water, anchovy extract, salt, sugar.
Product of Thailand.
Click to see how fish sauce is made, our photo tour!
---
Three Crabs
Three Crabs brand fish sauce has achieved a kind of cult status in the American market, being mentioned in various culinary circles as "the" premium brand. This is reflected in the market price which is relatively high. There are also a myriad of copycat brands that have a similar name and label, such as Three Shells, Three Fish, etc. What you see here is the real thing.
Bon Appetit magazine highlighted Three Crabs as a "Chef's Secret Ingredient" and ImportFood was mentioned as the recommended supplier. We agree that the taste is certainly excellent, but whether or not the average consumer would notice a difference between 3 Crabs and other brands is somewhat unlikely.
Packed in a nice 24 oz glass bottle. Three Crabs is a product of Thailand and processed in Hong Kong. Ingredients: anchovy extract, water, salt, fructose & hydrolyzed wheat protein. Typically fish sauce does not have fructose and hydrolyzed wheat protein, and we believe those ingredients give the sauce a subtle sweet flavor. The fish sauce smell is somewhat muted compared to other brands.
Add to Cart
Three Crabs Brand - 24 oz Glass Bottle - $7.89
---
Golden Boy
Golden Boy brand fish sauce has a nice overall flavor and very attractive light golden color. The quality is very good, it's made in a traditional process and is considered a "gourmet" fish sauce. Golden Boy fish sauce is not strong-smelling and it's slightly sweet, a little bitter. Aficionados will appreciate the subtle differences (most notably the muted aroma).
Author Jon Fasman wrote about fish sauce in The Economist magazine's Intelligent Life section, referring to ImportFood.com: "I'm partial to the Tiparos brand, which is tea-coloured and rather strong, and Golden Boy, which is lighter and milder (and has a chubby, happy baby on the label)."
Ingredients: anchovy extract, salt, sugar.
Product of Thailand.
Add to Cart
Golden Boy Brand - 24 oz Glass Bottle - $7.89
---
Find fish sauce in the following ImportFood.com recommended Thai recipes
---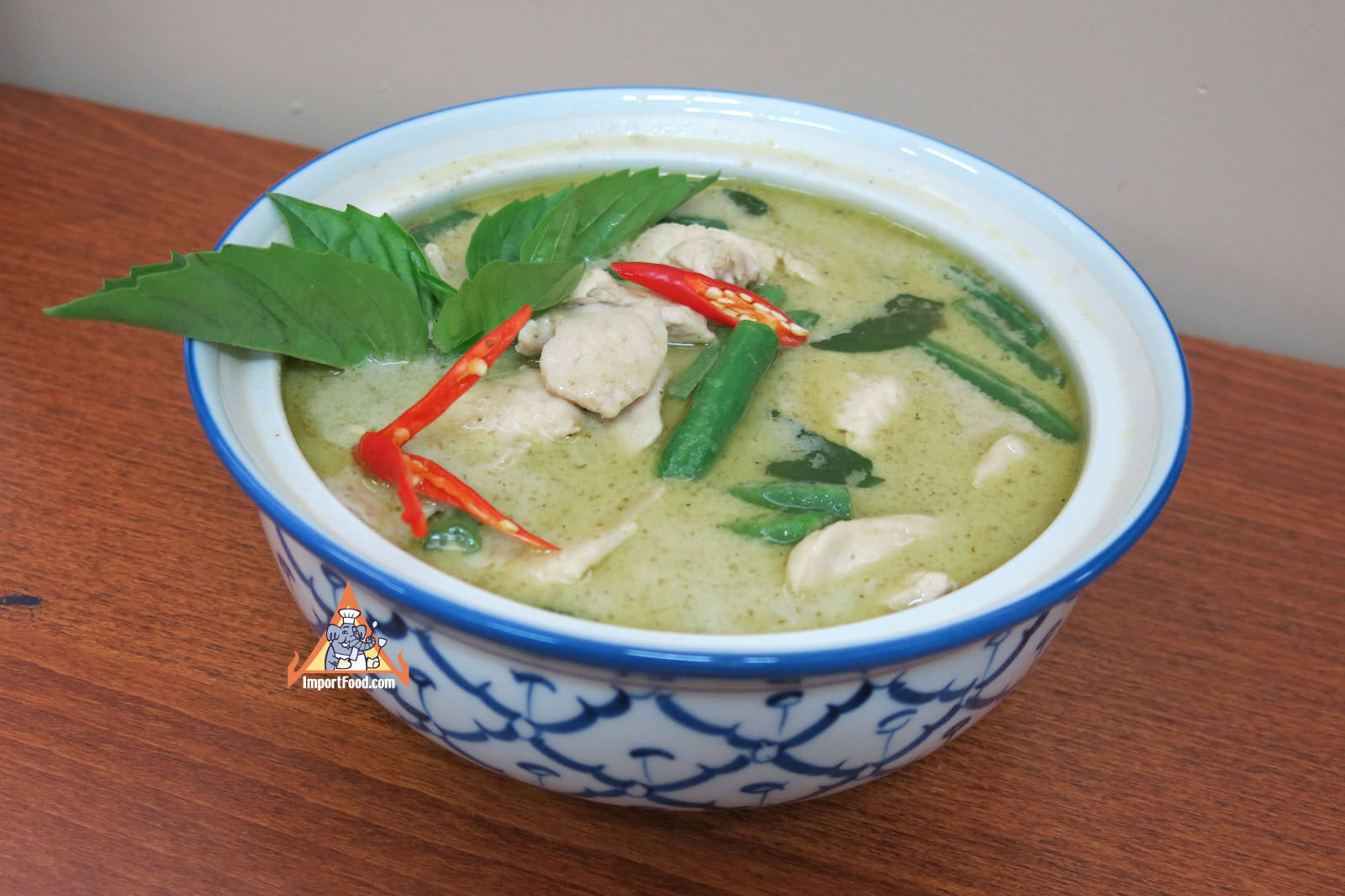 ---
---