Betel Leaf Salad with Shredded Carrot

Betel Leaf Salad with Shredded Carrot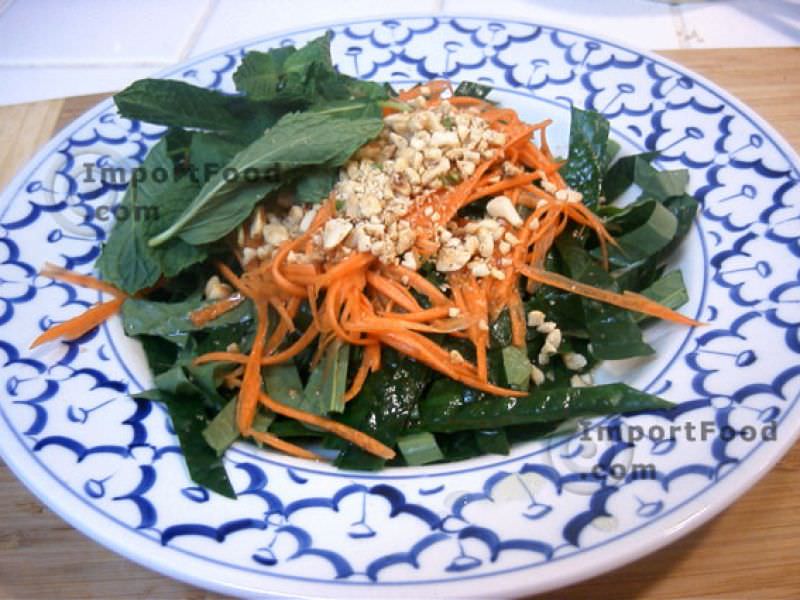 This recipe combines the healthy, naturally pepper-flavored betel leaf and the classic sweet, sour and hot sauce typical of Thai "yum" salad.
Method for Betel Leaf Salad with Shredded Carrot
In a small mixing bowl add tamarind juice, palm sugar, lime, and soy sauce; mix together. Fix the taste sweet or sour as you prefer, by adding more of each ingredient, and taste as you go. Be careful not to add too much lime juice. We recommend letting tamarind juice take the lead with the sauce, it will be more delicious.
Put betel leaves and carrot in medium mixing bowl pour the tamarind mixture over, follow with peanut, chili, mint leaves, and dried shrimps (if you are not vegetarian) mix well, then serve.
»
Betel leaf salad with shredded carrot

Reviews