Squid Brand Fish Sauce, 25 oz bottle
Squid Brand Fish Sauce, 25 oz bottle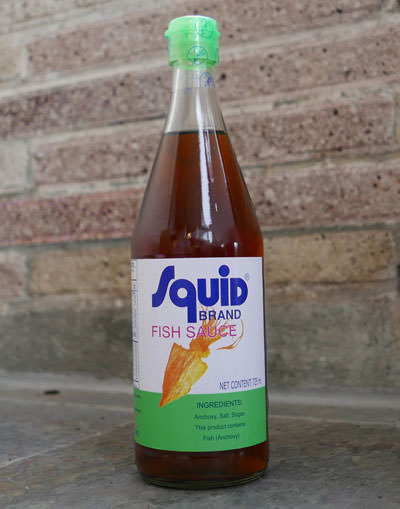 Add to cart
25oz - $11.95

In Short Supply. Please limit 2 bottles per purhcase. Sorry for any inconvenience.
Although our most popular fish sauce is the highest quality, and subtle Tra Chang brand, we're often asked to carry particular gourmet brand. Squid brand is well-known in Thailand as a 'premium', more expensive and more delicious fish sauce that also has a nice and strong flavor. Some people like a more 'bold' fish flavor, the characteristic of Squid. Squid brand has not just a stronger flavor, but also a nicely muted fish smell.
ImportFood's Squid fish sauce was recommended by Bon Appetit magazine.
If you look through our Thai recipe section, you will find that every dish requires this most important element of Thai food cooking.
Please see our photo tour and explanation of exactly how fish sauce is made.
Packed in a nice glass bottle.
Product of Thailand.
We also offer four other brands of fish sauce.
---
Here are some popular Thai recipes using fish sauce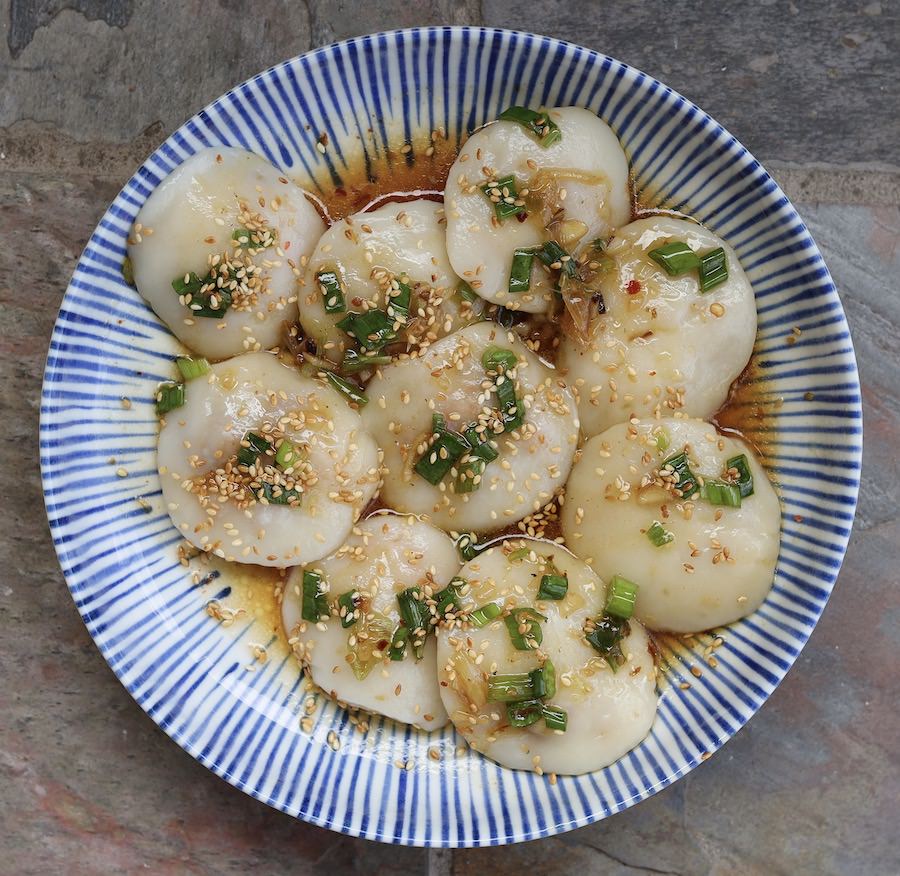 Dumplings w/Pork Shrimp Ginger Sesame
Spectacular dumplings are easy to make.
Lots of ingredients involved but follow our detailed instructions & work sequentially; it won't take long to become an expert and amaze friends & family with your ability to make the best dumplings.
We enjoyed making this here with fresh young Hawaiian ginger but any ginger works well too.
This recipe makes about 15 dumplings.
---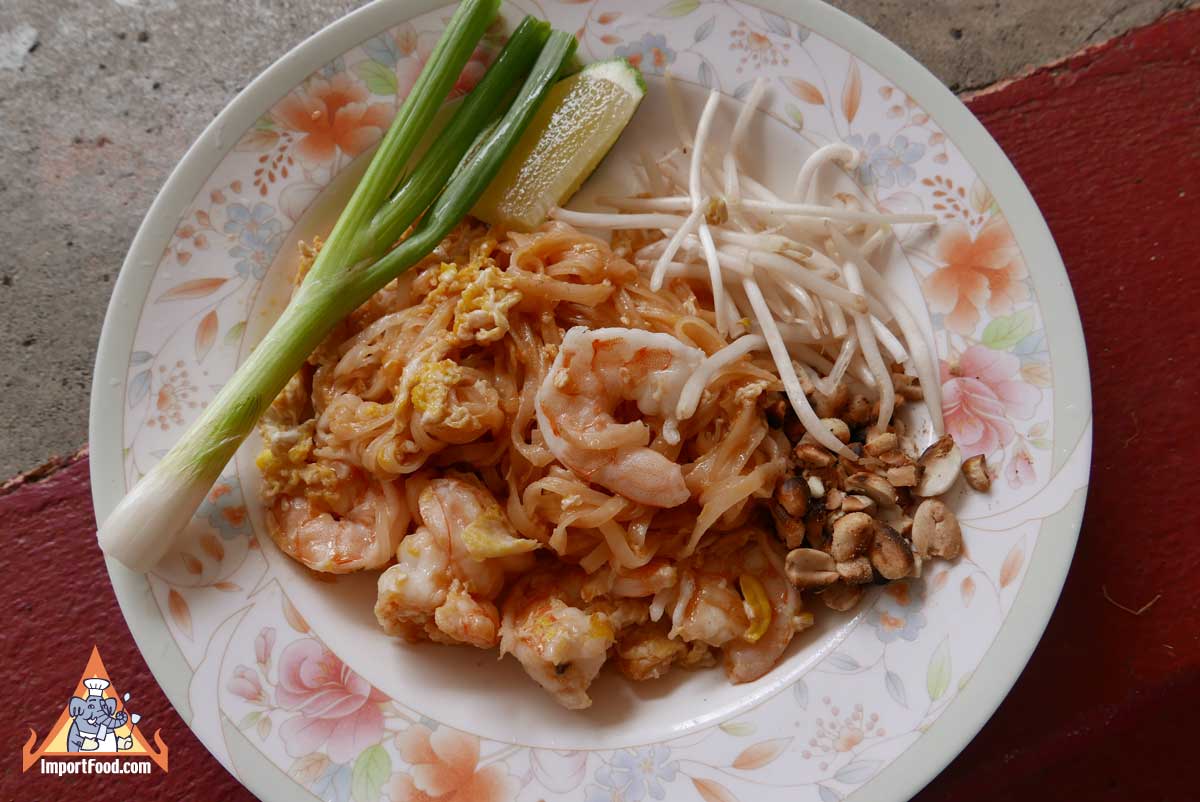 Pad Thai
Pad Thai is often called the signature dish of Thai cuisine. There are several regional variations, indeed it has been said that Thailand has not only a different curry for every day of the year, but also a different pad Thai for every cook in Thailand! This is our variation, and please see our street vendor photos & videos (below left) for others.
Also consider our Picnic Table Pad Thai Recipe
---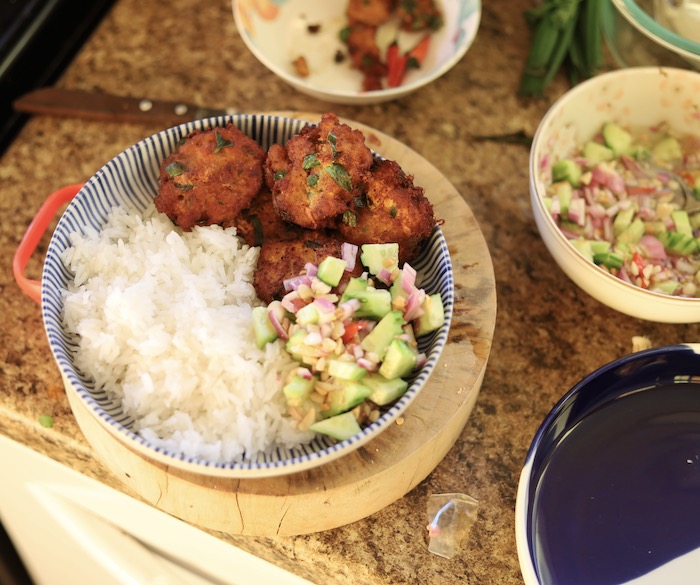 Spicy Thai Fish Cakes, 'Tod Man Pla'
Tod man pla is one of the most famous Thai dishes but seems to be rarely offered on the menus of Thai restaurants in the United States. We're happy to show you how to make it, step-by-step, with great results.
Here we just used cod pieces which can found at local supermarkets.

Also see our Thai Street Vendor video for detailed guidance.
---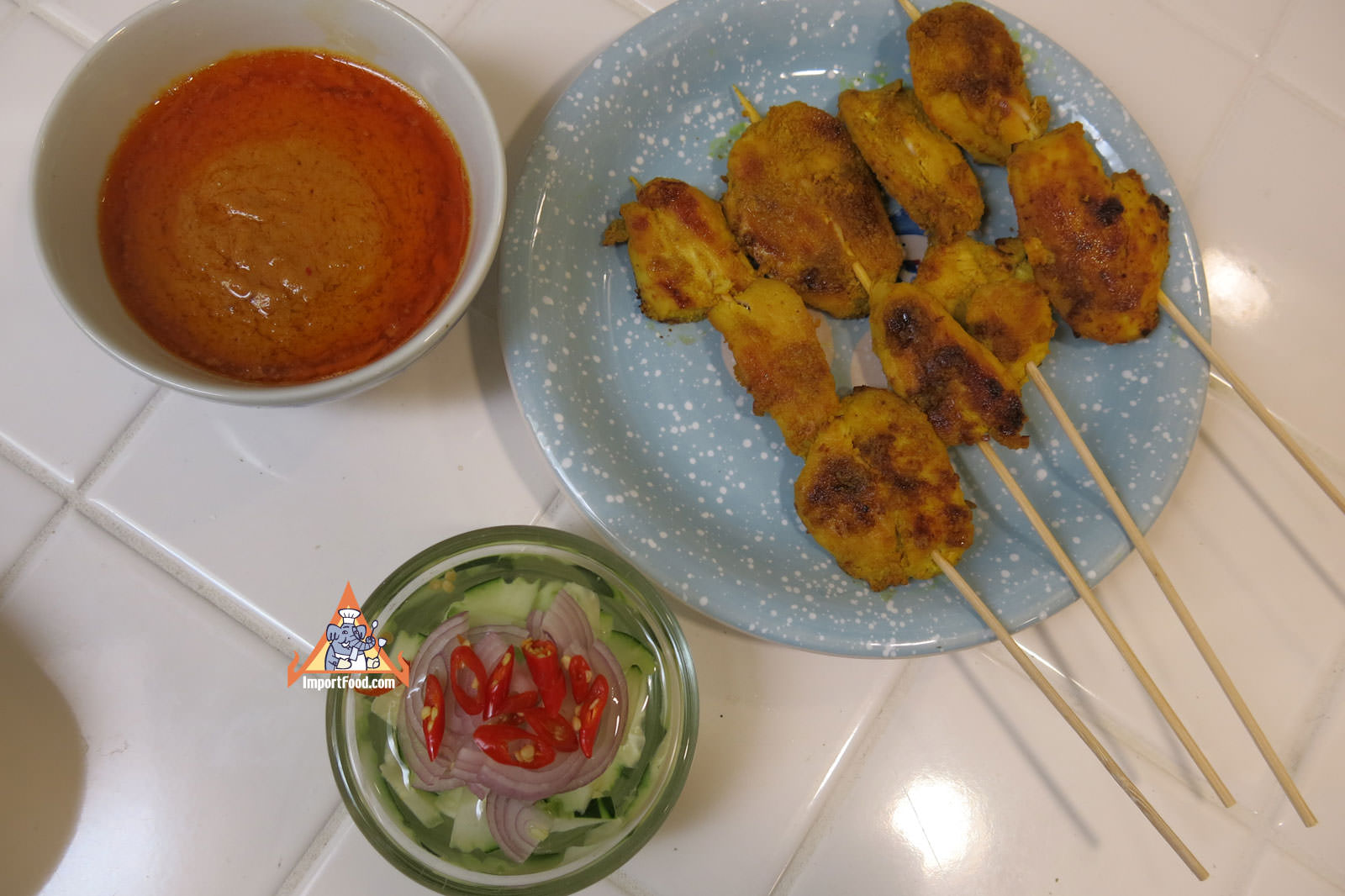 Chicken Satay, 'Satay Gai'
Satay of course is originally an Indonesian/Malay dish, but it has been in Southern Thailand for a very long time.
Here we demonstrate two versions, Version 1 is our favorite and one you can make in your kitchen without a charcoal grill. The chicken in both versions is prepared as you'd find in Thailand -- using thin strips, instead of thick cuts that restaurants outside of Thailand often serve for satay.
For a quick satay we suggest our Lobo Thailand's ready-made package.
You can of course also make the same recipe as beef satay, pork satay, or prawn satay (large prawns usually deheaded and the skewer threaded lengthwise down the body).
---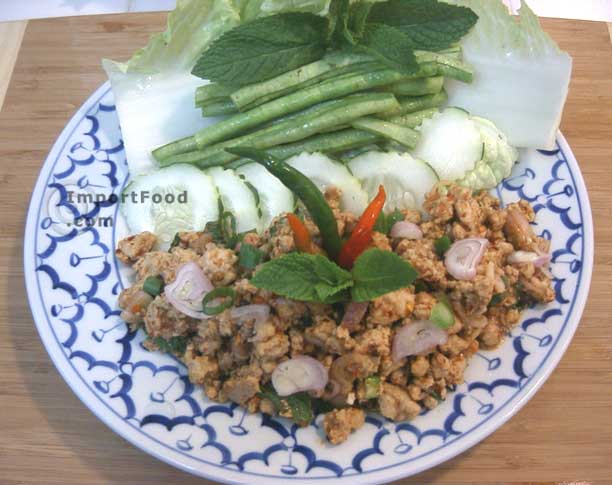 Thai Spicy Ground Chicken and Toasted Rice, 'Larb Gai'
This is one of our all-time favorite Thai dishes, and it is a very common dish served throughout Thailand as well as Laos. It's quick to make and often extremely spicy, but the lime juice and mint leaves make for an exotic and splendid combination.
It can be found on Thai restaurant menus in America as "chicken salad Thai style", which might be the best description for this dish.
Larb is pronounced "lawb" and that means salad. It can be made with beef (lawb nuea) or pork (lawb muu) instead of chicken.
---
---
Here are some other fish sauces available at ImportFood.com