Fresh Hawaiian Turmeric
Add to cart
$15.89 12 oz Fresh Turmeric via 2 Day

Grown in Hawaii, very fresh and usually shipped to you within a few days of harvest. At this time we are offering really fragrant, delicate turmeric with nice light color, light tips, and deep orange internal color as shown.
Turmeric is revered for it's well-known beneficial health properties, and is a wonderful natural yellow food coloring for not just Thai food--it's widely used around the world. We're happy to share our new shipment of fresh turmeric, grown in Hawaii, it's as good as it gets.
Fresh harvest turmeric has beautiful natural color, with has a wonderful earthy aroma, and mild flavor.
Shipping a generous 12 oz portion, about two handfulls.
Ships via Fedex Express. Checkout with Ground and we upgrade to 2 Day at no extra charge.
---
---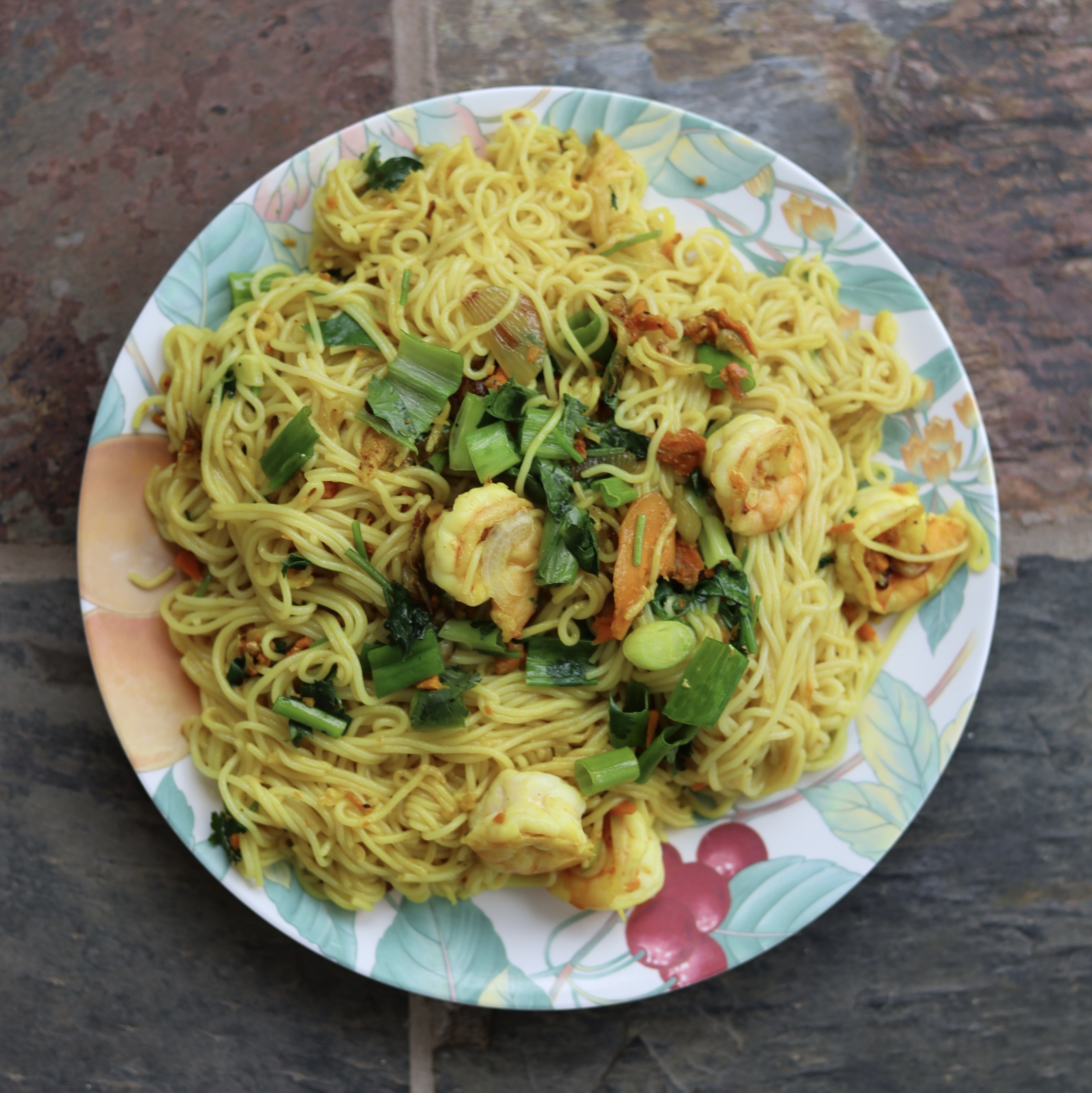 Thai Turmeric Shrimp Noodles
We used large pieces of fresh turmeric for this recipe, creating a healthy noodle dish with lovely yellow color.
---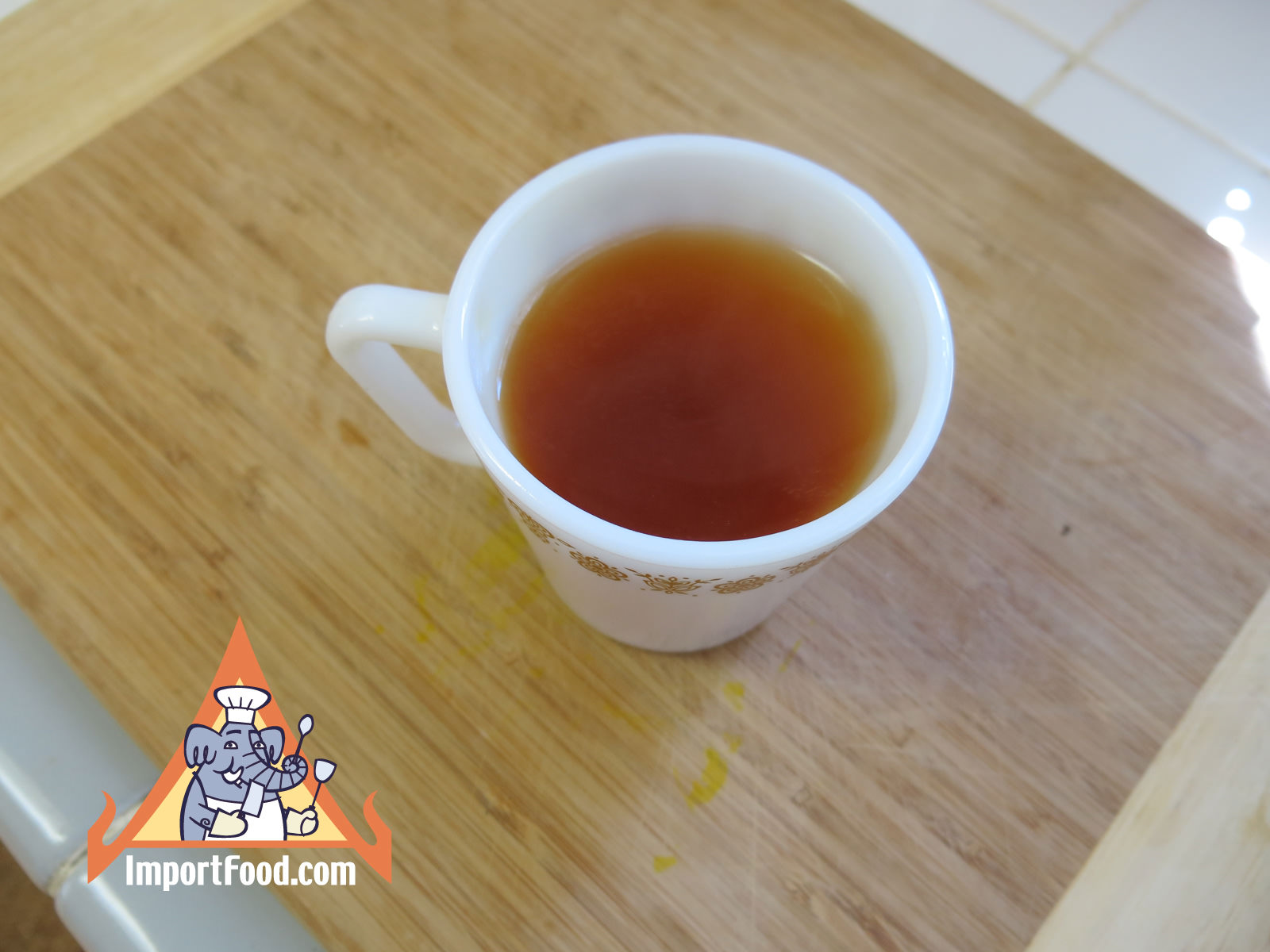 Fresh Turmeric Tea
Research links turmeric to a wide range of health benefits, and we find that making this simple tea is a great way to add fresh turmeric to your life.
More common in Thailand, especially in health spas, is a simple tea made using fresh lemongrass.
---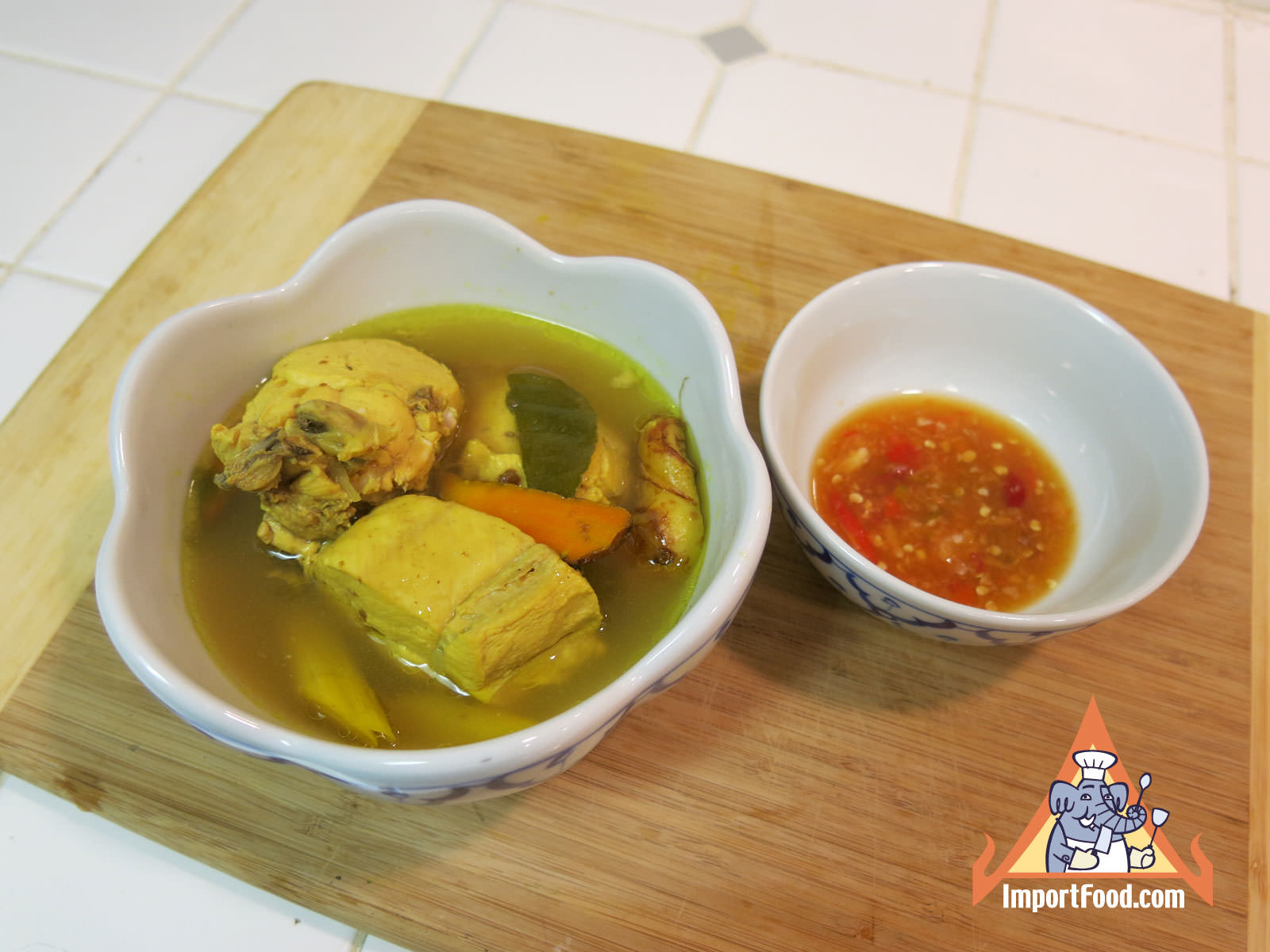 Turmeric Chicken Soup, 'Gai Tom Khamin'
Here is a Southern-Thai recipe, as the southern people often use fresh turmeric in their recipes. Our recipe would typically be made with a "gai ban", or free-range chicken that roams around outside your own house.
Served with a dish of home-made spicy sauce on the side, this soup is really delicious and unforgettable.
---
---
Ground Turmeric
Turmeric is a member of the ginger family, and is a wonderful natural yellow food coloring for not just Thai food--it's widely used around the world.
We love ground turmeric in Thai pork satay.
The spice contains unique aromatic characteristics also, and. Turmeric has therapeutic properties notably in ayurveda medicine. Used in soaps, massage oils, and several other non-food products.
We offer fresh turmeric on a seasonal basis, and fresh turmeric is highlighted in our Southern-Thai yellow curry soup.
We are pleased to offer the most premium quality ground turmeric (turmeric powder), from the finest spice manufacturer in Thailand -- Hand Brand. Offered at an excellent price.
Packed in a glass jar. Product of Thailand.
---
Recommended in the following ImportFood.com Thai recipes
Lemongrass Chicken with Turmeric Rice
Northern Thai Sausage "Sai Oua"
Chiang Mai Curry Noodles, "Khao Soi"
Thai Sticky Rice Steeped in Coconut Milk, "Khao Neeo Moon"
Northern Style Beef Curry, "Gaeng Hanglay"
Thai Chicken Casserole, "Gai Kaeng"
Fried mung bean flour balls with tamarind/garlic sauce, "Bayia"
Vegetable Curry (Indonesian) "Sayur Lodeh"
Nasi Kuning, Festive Yellow Rice