Red Curry Paste, Maesri
Add to cart
4oz - $2.89

Red curry from Maesri is similar to other brands of red curry paste.
For a quick delicious Thai dish using this product, stir fry one can with 2 cups of coconut milk, and cook until it boils. Add 1 3/4 lb chicken, then add 2-3 cups coconut milk, and stir until chicken is cooked. Add 1/2 lb eggplant, and keep stirring until cooked. Sprinkle with fresh Thai basil leaves, and fresh Thai chiles. Serves 5-7. Serve with jasmine rice.
Ingredients: dried red chilies, garlic, shallot, salt, lemongrass, sugar, kaffir lime, galangal, spices (corriander seeds, cumin, cardamom). Product of Thailand.
See our recipe for northern Thai sausage
See our Thai Street Vendor Video - How to Make Red Curry From Sratch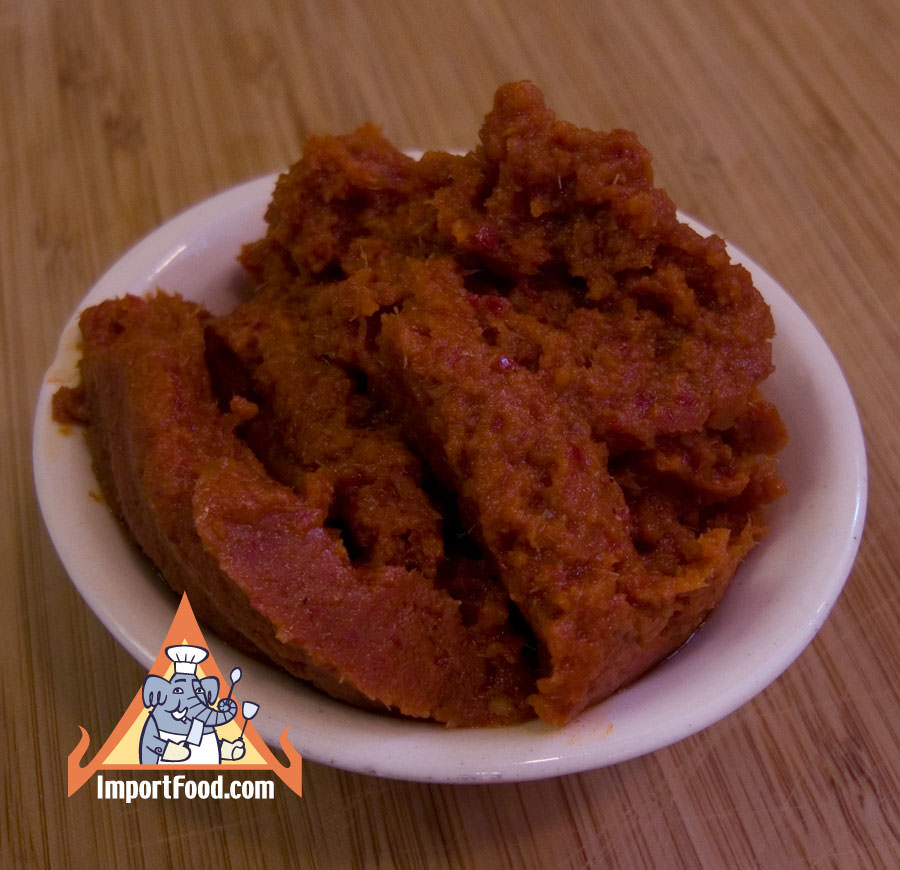 Maesri Brand is recognized in Thailand as a high quality export product with rich taste and authentic flavor. The convenient and inexpensive 4 oz can is enough for 6 large servings, and we ship this in case quantity to many restaurants who depend on Maesri to make their restaurant Thai meals. Chances are good that your local Thai restaurant uses Maesri as the base for their red curry.
---
---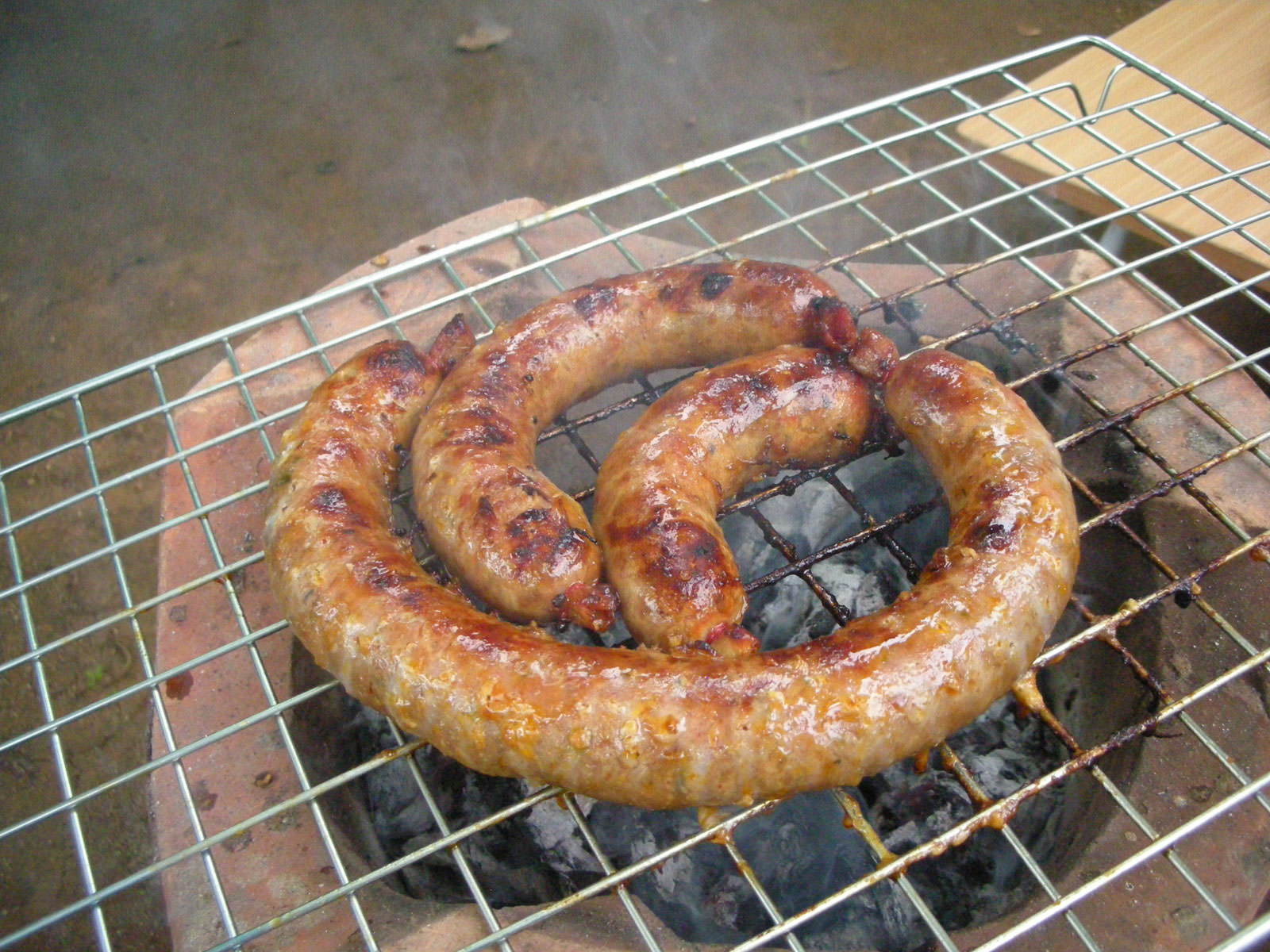 Northern Thai Sausage, 'Sai Oua'
Northern Thai sausage is easy to make, and the mix of ingredients leads to a spectacular result. We would encourage you to make this with ground pork or, for any hunters reading, try this with local elk, deer, wild boar, or other natural meat that you might have. Also watch our video (below left) showing how it's made.
You can't go wrong with this sausage. Please be sure to leave us a comment using the form below if you make it, and share how it turned out.
We also have a recipe for Esan-style Thai sausage, sai grok.
---
We offer the following premium quality Maesri products