Black Bean Garlic Sauce, Lee Kum Kee
Black Bean Garlic Sauce, Lee Kum Kee
Add to cart
8oz - $4.89

Made by Lee Kum Kee, a well-known, modern producer of high-quality products. A savory and ready-to-use sauce with aromatic black beans and garlic.
Use in stir-frying and as a dip for steamed dishes. For example, you can stir fry 4 oz diced chicken in 1 tbsp black bean garlic sauce, add 1/2 tsp sugar and diced bell pepper, serve with jasmine rice, enjoy!
NEW: See our black bean garlic ribs recipe

Packed in glass jar. Ingredients: soy sauce (water, salt, soybean, wheat flour), fermented black bean (black bean, salt), garlic, water, salt, sugar, soybean oil, rice wine, modified corn starch. Product of China.
We offer the following premium quality Kee Kum Kee products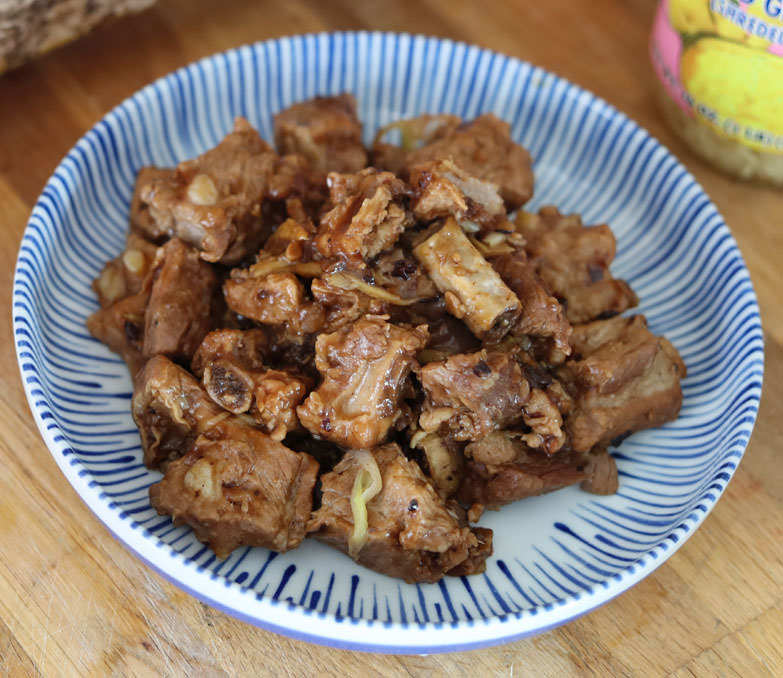 Steamed Black Bean Garlic Ribs
We prepared this using one of our top sellng sauces from Lee Kum Kee: Black Bean Garlic Sauce. Looks and tastes like it was prepared in a top Chinese restaurant.
---
---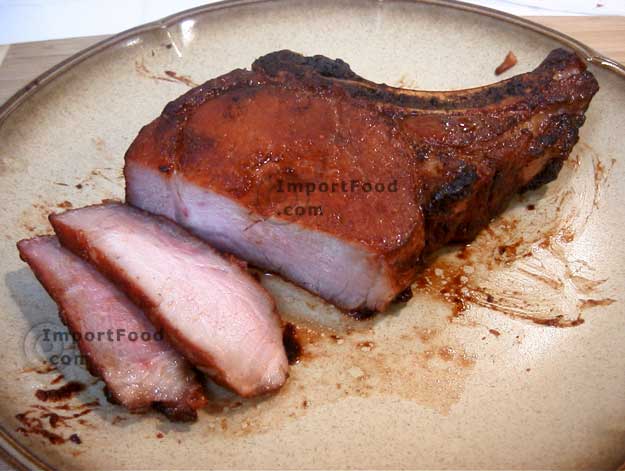 Chinese-Style Red Pork
Before we made this recipe, we thought you had to go to the Saochingcha area of Bangkok to get the tastiest red pork. No restaurant we've ever been to in America has ever offered anything that comes close to the flavor of this pork. So easy to make, and the results are astounding.
We recommend serving this with duck-fried rice with tamarind sauce.
---
Thai Garlic Pork Chops
It can be said that every Thai dish uses garlic, and Thai garlic comes in small cloves with great flavor. Use as much garlic as you prefer for this recipe which serves 4.
---