Flying Lion Fish Sauce, 24 oz bottle
Flying Lion Fish Sauce, 24 oz bottle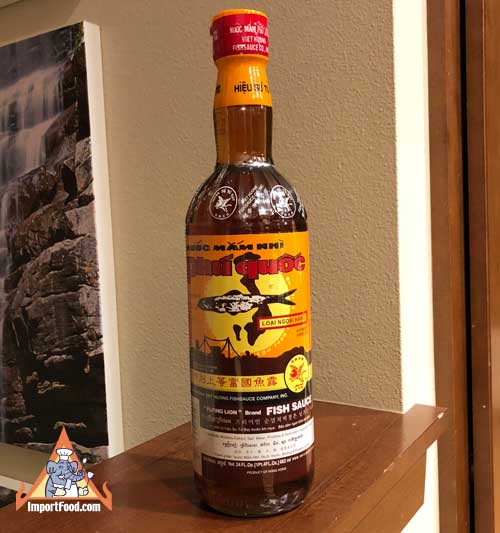 Add to cart
24oz - $11.89

Flying Lion is the ultra-premium fish sauce manufactured by Three Crabs. It's expensive and many people swear it's worth the high cost. You won't find restaurants spending this much on fish sauce. According to the manufacturer, it has a smooth flavor and pleasant sweetness. It's definitely a superior product that you can use with the confidence of knowing you paid for and received the best.
This is a Vietnamese style fish sauce with "Phú Quốc" on the label, suggesting that the fish come from the legendary island known for the finest fish sauce in Vietnam.
Packed in a nice 24 oz glass bottle. Flying Lion is made in Hong Kong. Ingredients: anchovy extract, salt, water, fructose & hydrolyzed wheat protein.
We also offer four other brands of fish sauce.
---
Here are some popular Thai recipes using fish sauce
---
---
Here are some other fish sauces available at ImportFood.com