Thai Fried Shallots (Red Onion)
Thai Fried Shallots (Red Onion)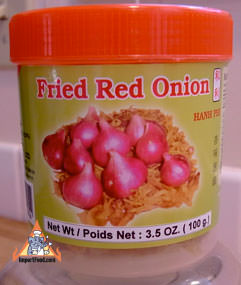 Add to cart
3.5pz - $3.39

We just received this from Thailand, fresh pack with the best quality. Thai shallots have a wonderful bold flavor. This is usually added to soup or stir friy, and it can be eaten as a snack.
3.5 oz is a fairly large amount, it will last awhile. Open the screw top plastic jar, and the fried onions are sealed in a plastic bag to preserve freshness.
Gluten Free. People who are intolerant of wheat like these onions because they're not fried with batter, so common in other brands of fried onion.
Ingredients: red onion 95%, palm oil 5%. Product of Thailand.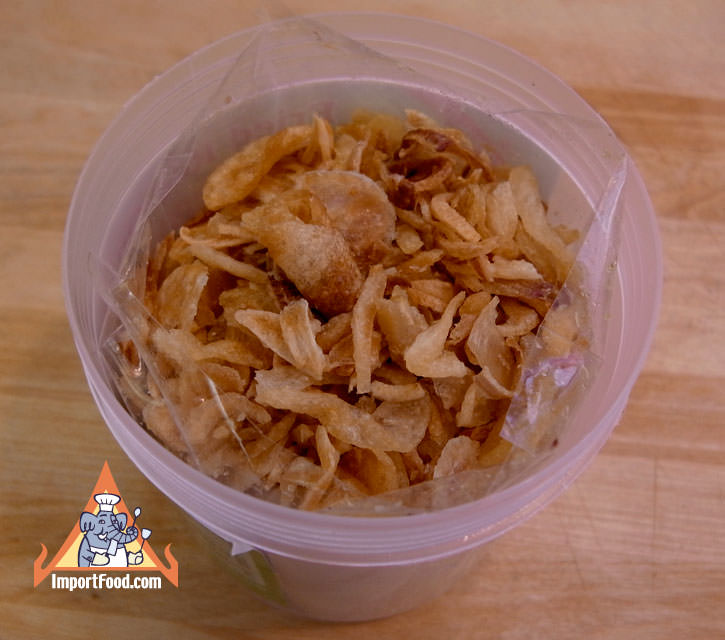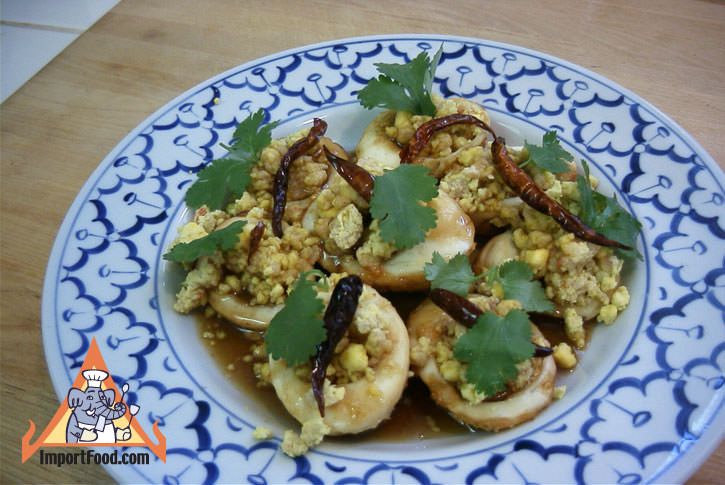 Dressed-up Son in Law Eggs, 'Khai Look Koei Song Krueng'
This is a Thai traditional "celebration dish". Enjoyed on Thai New Year's Day, at a wedding feast, or brought to the monks at a temple. A kid friendly meal also.
There are a few variants to this dish. Here we make it in a fancy way, which requires added time and cooking. A more basic version can be found here. You can also prepare the identical sauce and add it to a fried egg, then it will be called "Father in law egg".
---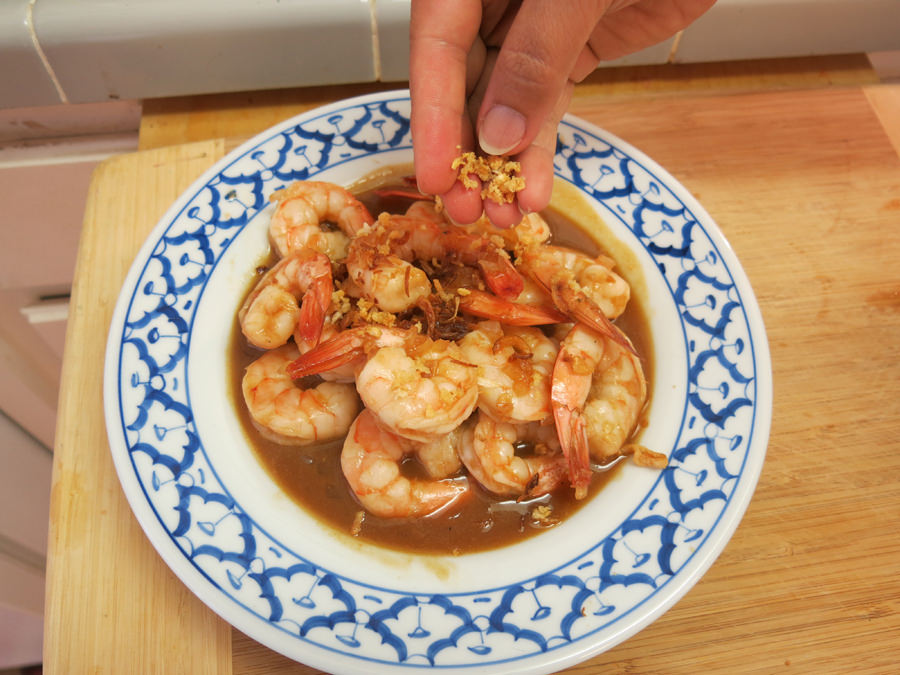 Stir-Fried Tamarind Shrimp, 'Goong Pad Nam Makham Piek'
A very simple but elegant dish, serve with freshly steamed jasmine rice and enjoy this slightly sour, mildly spicy shrimp.
---