Thai Fried Shallots (Red Onion)
Thai Fried Shallots (Red Onion)
Add to cart
$10.29-8oz

The 8 oz jar is quite large, enough for several handfuls. Quality is excellent. These are highly sought after among restaurants who prefer fried Thai shallots for the excellent bold flavor.
Very high quality fried garlic from Aroy-D Thailand.
This is usually added to soup or stir friy, and it can be eaten as a snack.
Gluten Free.
Ingredients: red onion 88%, palm oil 12%.
We also offer Fresh Shallots. and Thai Fried Garlic.
Product of Thailand.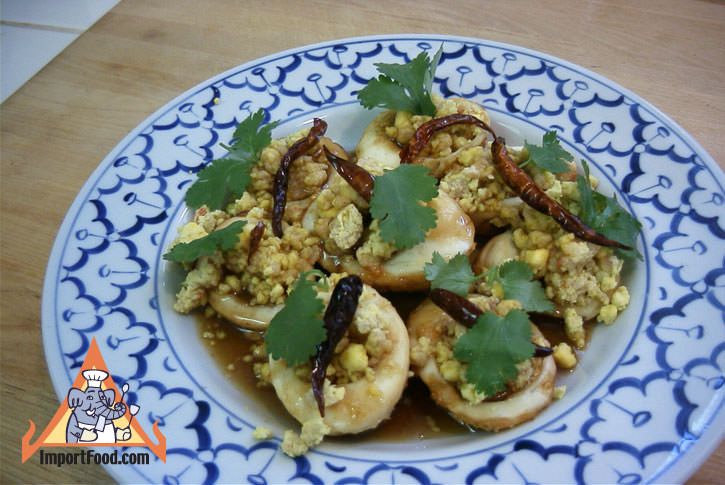 Dressed-up Son in Law Eggs, 'Khai Look Koei Song Krueng'
This is a Thai traditional "celebration dish". Enjoyed on Thai New Year's Day, at a wedding feast, or brought to the monks at a temple. A kid friendly meal also.
There are a few variants to this dish. Here we make it in a fancy way, which requires added time and cooking. A more basic version can be found here. You can also prepare the identical sauce and add it to a fried egg, then it will be called "Father in law egg".
---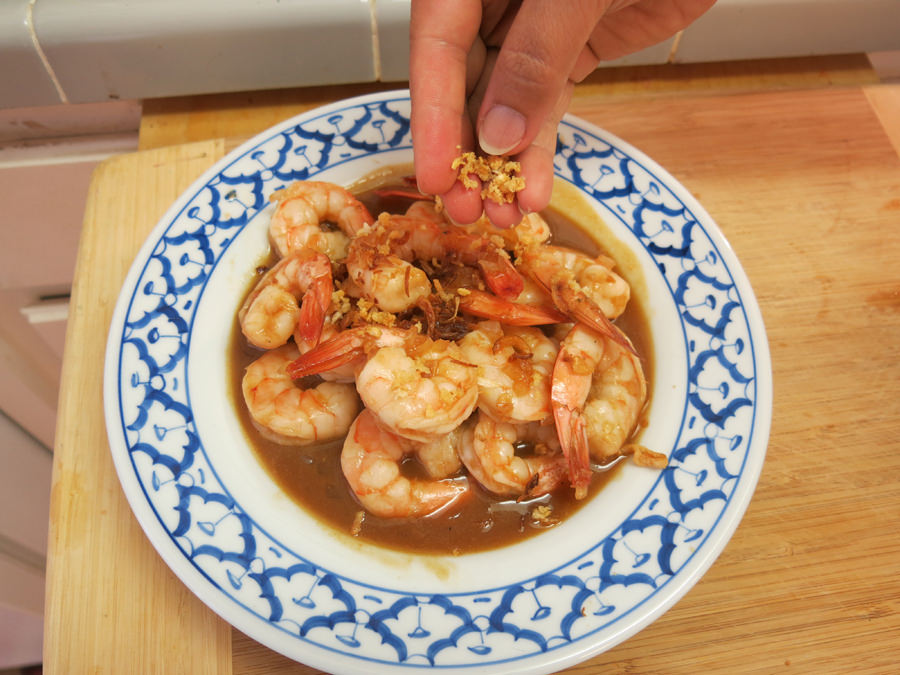 Stir-Fried Tamarind Shrimp, 'Goong Pad Nam Makham Piek'
A very simple but elegant dish, serve with freshly steamed jasmine rice and enjoy this slightly sour, mildly spicy shrimp.
---