Whole White Peppercorn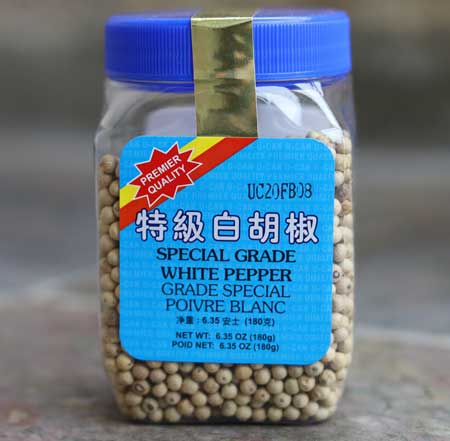 Add to cart
$10.95-6.35oz

Similar to our whole green peppercorns in brine, these are top quality whole white peppercorns, dry in a jar.
Peppercorn plants have small white flowers that bloom in clusters of up 150 florets and hang down a spike. The flowers then ripen into small berries, peppercorns.
It takes several years for a young plant to flower and begin to produce. Peppercorn plants prefer a hot, humid, tropical environment such as Thailand, Malaysia or Vietnam.
White peppercorns have a slightly hotter flavor than black peppercorns. Include these next time you smash some herbs in a mortar and pestle such as when making these recipes:
Betel Wrapped Beef and Pork, Bo La Lop
Thai Barbecue Chicken, Gai Yang
Pumpkin in Coconut Soup with Shrimp, Phaktong Tom Kati
Pork Leg on Rice
Yentafo
Thai Congee
Krong Kraeng Krop
Killer B Thai Red Chile - Peppercorn Cocktail
Generous amount, 6.3 oz is a fairly large jar, at a great price. Ingredients: white peppercorn.
Product of Malaysia.
We also offer green Thai peppercorn.
---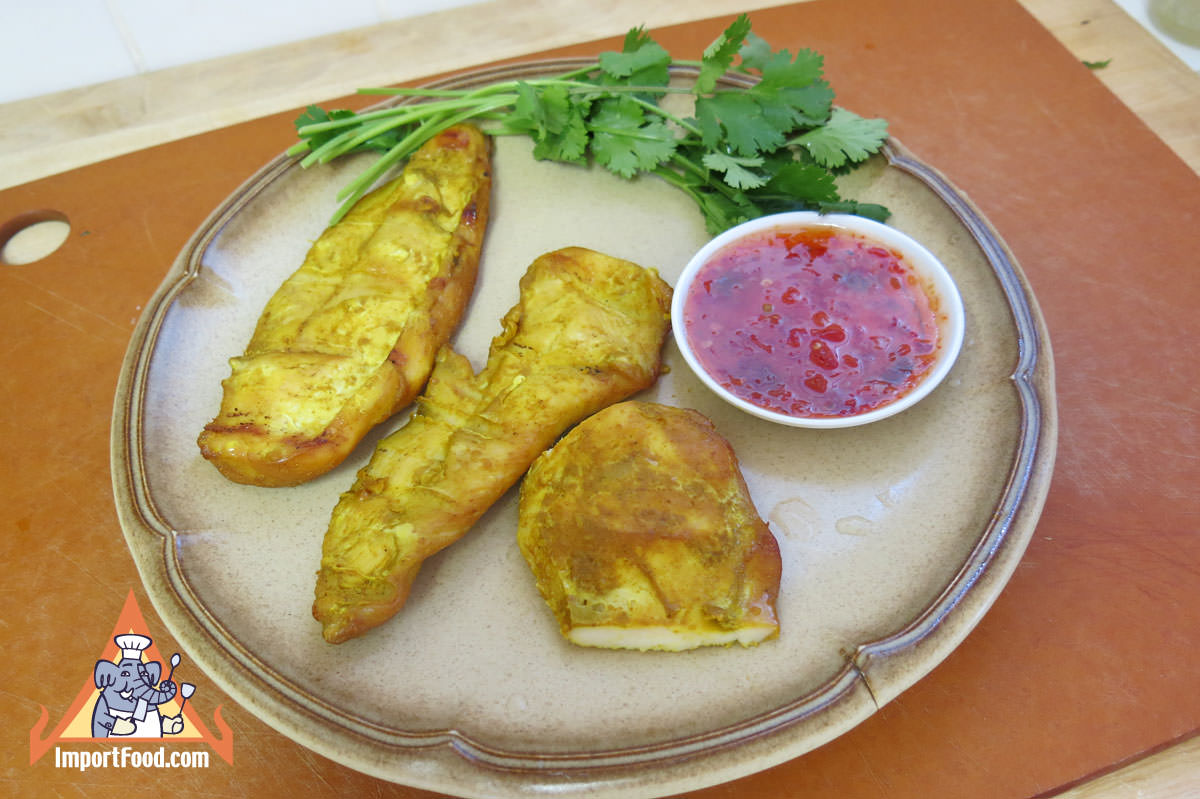 Thai Barbecue Chicken, 'Gai Yang'
Gai yang translates to "barbecued (or grilled) chicken", and can be prepared in many different ways, we demonstrate here three unique versions.
There are pictures below shared by visitors to this website, links to street vendor videos, and detailed instructions on how to prepare three of our own versions. Perhaps the most famous gai yang is sold by vendors in the seaside community of Bang Saen, where the bird is cut open along the belly, flattened with a few blows from the back of a cleaver, and pegged with a stick to hold it, then marinaded and grilled over charcoal.
---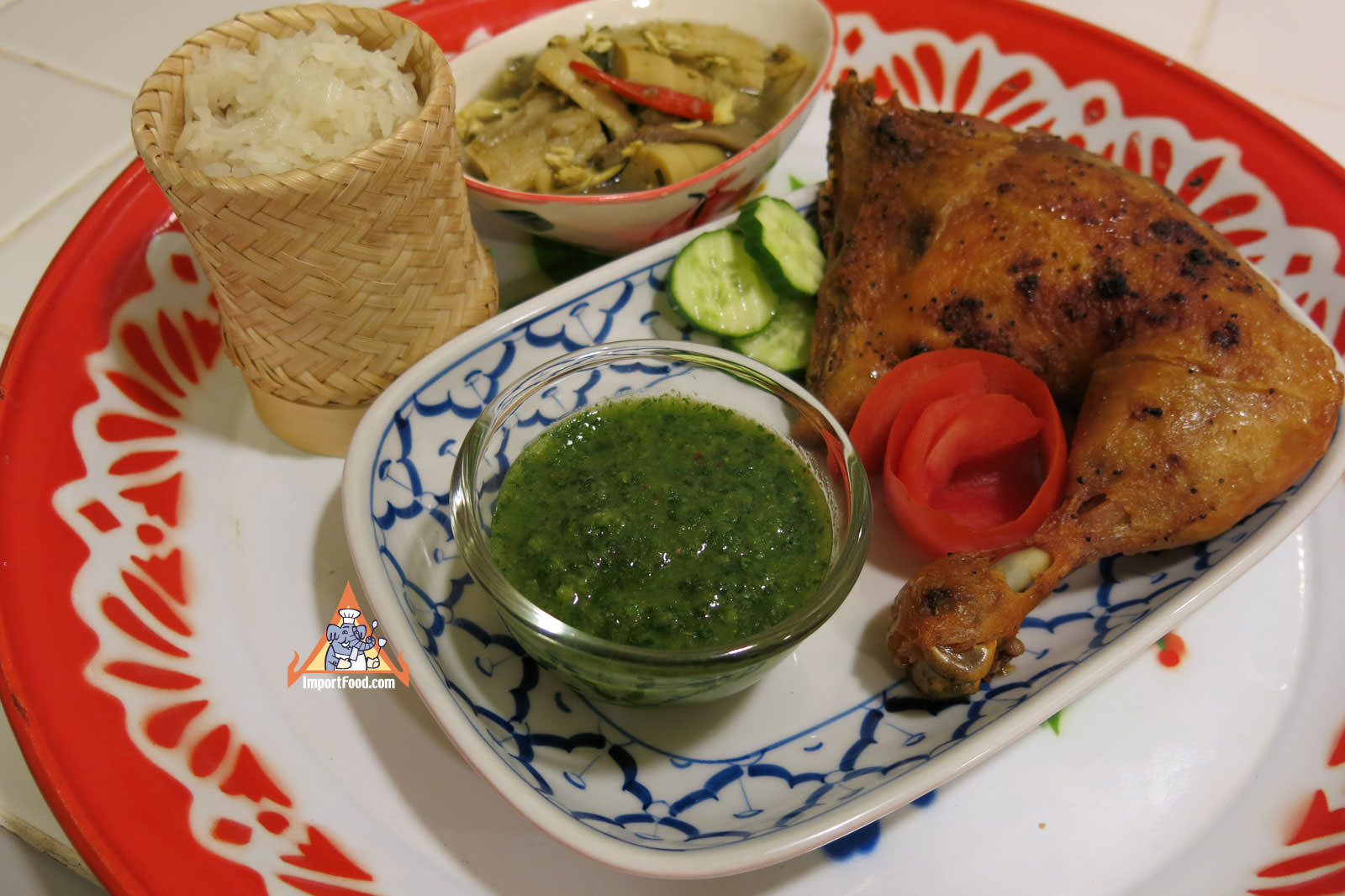 Thai Herb Dipping Sauce 'Namjim Pak Chee'
This fresh, spicy sour garlic dipping is full of rich green color, and we love it with chicken (as shown). Also popular to serve with steamed fish. Excellent with sticky rice.
---