Thai Spareribs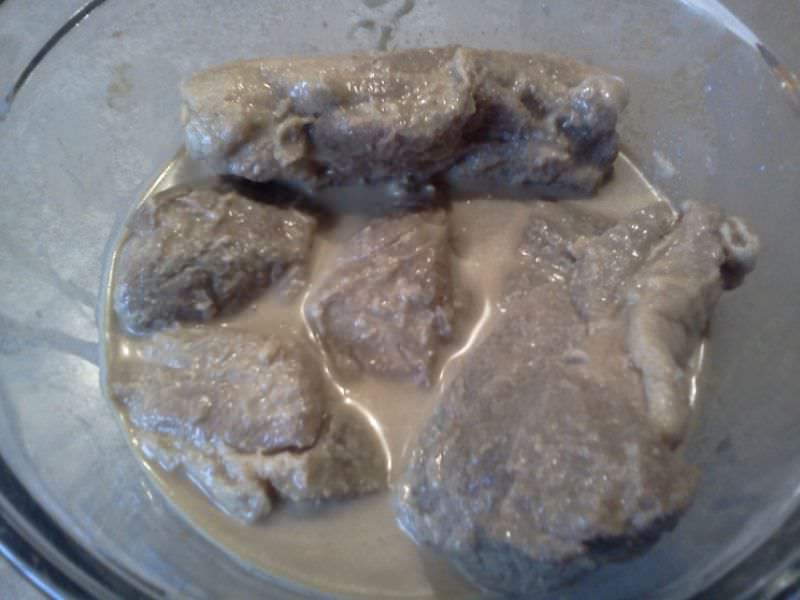 Unlike most braises, these ribs aren't browned before they're simmered. The long, slow simmer tenderizes the meat, and the ribs get their brown, shiny exterior from a soy and brown sugar marinade.
Ingredients
For 4 Person(s)
Ingredients
6

Pounds

Meaty Spareribs (about 2 racks), cut into 2-rib portions

Boiling water

3/4

Cup Soy Sauce

1/2

Cup

(Packed) Golden Brown Sugar

1/2

Cup

Dry Sherry

2

Tablespoons

Thai Peanut Sauce

2

Tablespoons Sesame Oil

4

Large Garlic Cloves, Peeled

1

1/2 Inch Piece Fresh Ginger, peeled, chopped

3/4

Cup Coconut Milk
Buy ingredients for this Recipe
Method for Thai Spareribs
Preheat oven to 350°F. Arrange ribs in single layer in large roasting pan. Add just enough boiling water to cover ribs. Cover pan with foil. Oven-braise ribs until almost tender, about 1 1/2 hours. Meanwhile, cut bottom 2 inches from each lemongrass stalk (discard upper portions). Slice lemongrass into thin rounds; place in blender. Add 1/2 cup soy sauce, sugar, Sherry, peanut sauce, sesame oil, garlic, and ginger; blend until almost smooth. Blend in coconut milk and remaining 6 tablespoons soy sauce for marinade. Cool ribs, still covered, 30 minutes. Transfer ribs to heavy-duty 2-gallon resealable plastic bag; discard braising liquid. Pour marinade into bag. Seal top and turn several times to coat ribs evenly. Refrigerate overnight, turning occasionally. Preheat oven to 350°F. Using tongs, arrange ribs in single layer on large rimmed baking sheet. Spoon marinade from bag over ribs. Roast uncovered until ribs are very tender, basting often with marinade, about 1 1/2 hours. Arrange ribs on platter. Scrape marinade into pitcher for sauce; spoon off fat that rises to surface. Brush sauce generously over ribs. Serve with jasmine rice, passing remaining sauce alongside.

Reviews