Thai Fried Rice with Prik Pao

Thai Fried Rice with Prik Pao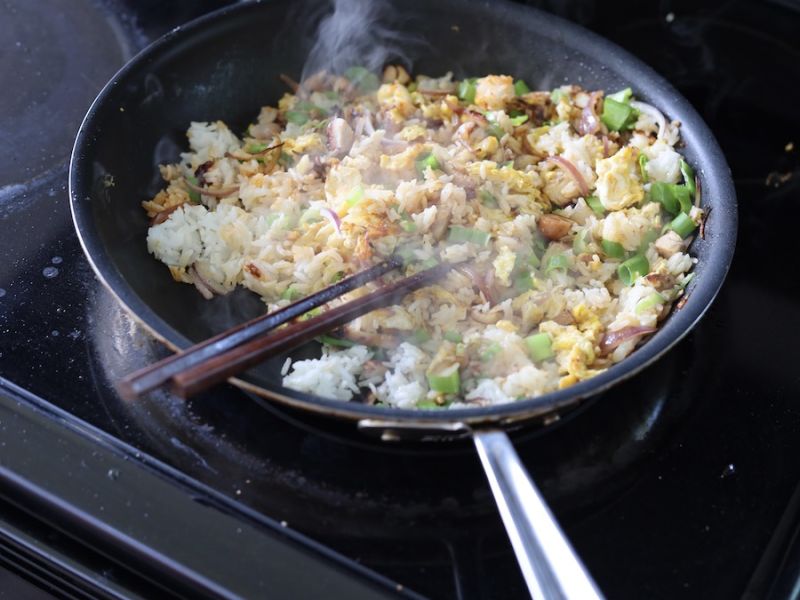 Thai Fried Rice is simple and a full meal that can be quickly cooked. Here we show you all the steps. Be sure to add Prik Pao which really enhances your fried rice.
Method for Thai Fried Rice with Prik Pao
Here we used a non-stick skillet but you can use a well-seasoned wok or frying pan of your choice.
Start by adding olive oil to the pan and begin frying the shallots, onion, cooked chicken, and some of your green onion. As that becomes fragrant, slide it to one side and crack an egg into the pan as shown in photos below.
Mix your egg then gradually incorporate it into your other ingredients and keep on the side of the pan.
Add jasmine rice to the pan, begin to mix ingredients, then add your prik pao. Mix everything together, top with your green onion, add the Golden Mountain Sauce (or a basic thin soy sauce) and season with a bit of fish sauce and a bit of sugar.
Serve hot and enjoy!

Reviews