Thai Golden Mountain Sauce, 20 oz bottle
Thai Golden Mountain Sauce, 20 oz bottle
Add to cart
$8.99-20oz Bottle

---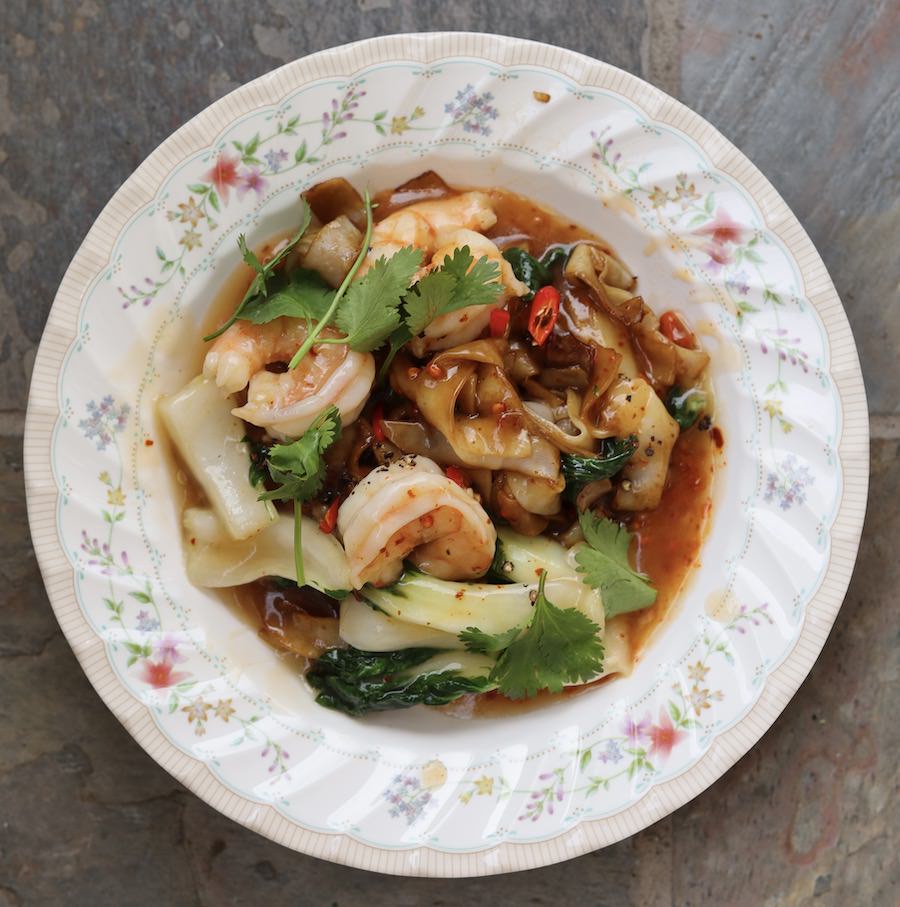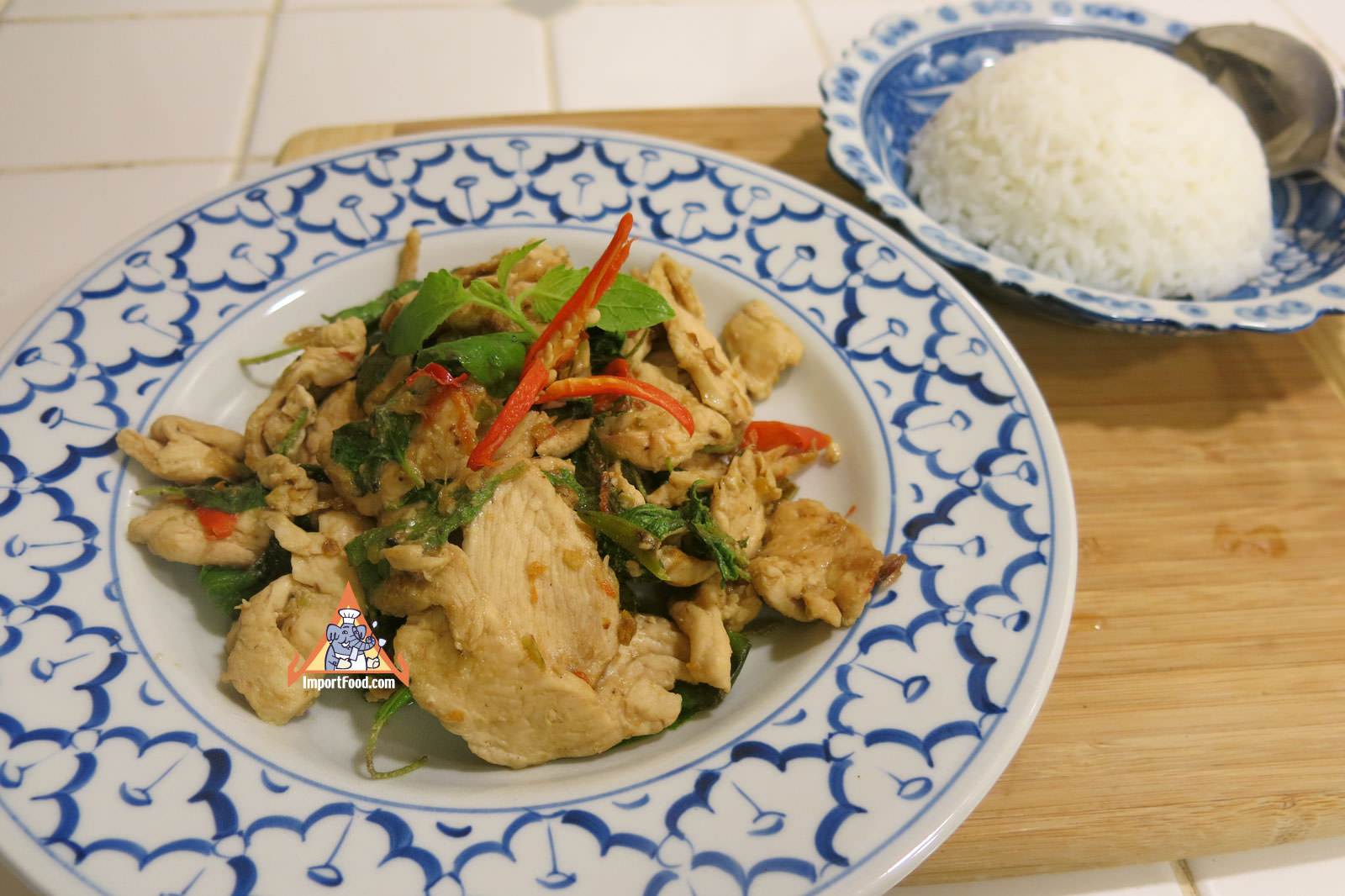 Simple Hot Basil Chicken, 'Gai Pad Krapao'
Here's a simple recipe that will surprise you with bold and bright authentic Thai flavor.
---
Golden Thai Pastry Cups, 'Kratong Tong'
Kratong Tong is a non-spicy Thai appetizer dish that we enjoyed making as much as we loved eating it. Kids love these snacks, and they're perfect for the holidays. The kratong tong mold, shown below (and available from ImportFood.com) works perfectly to create unique little cups. It took some practice to get the recipe and method down, so enjoy this recipe and rest assured if you follow along it will turn out well.
---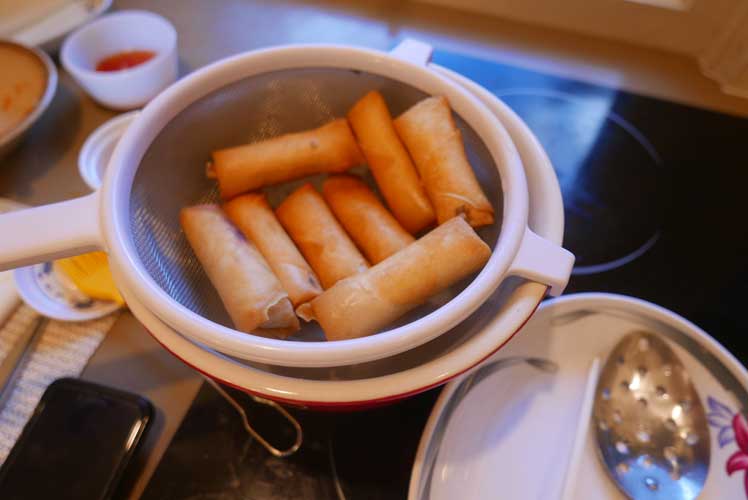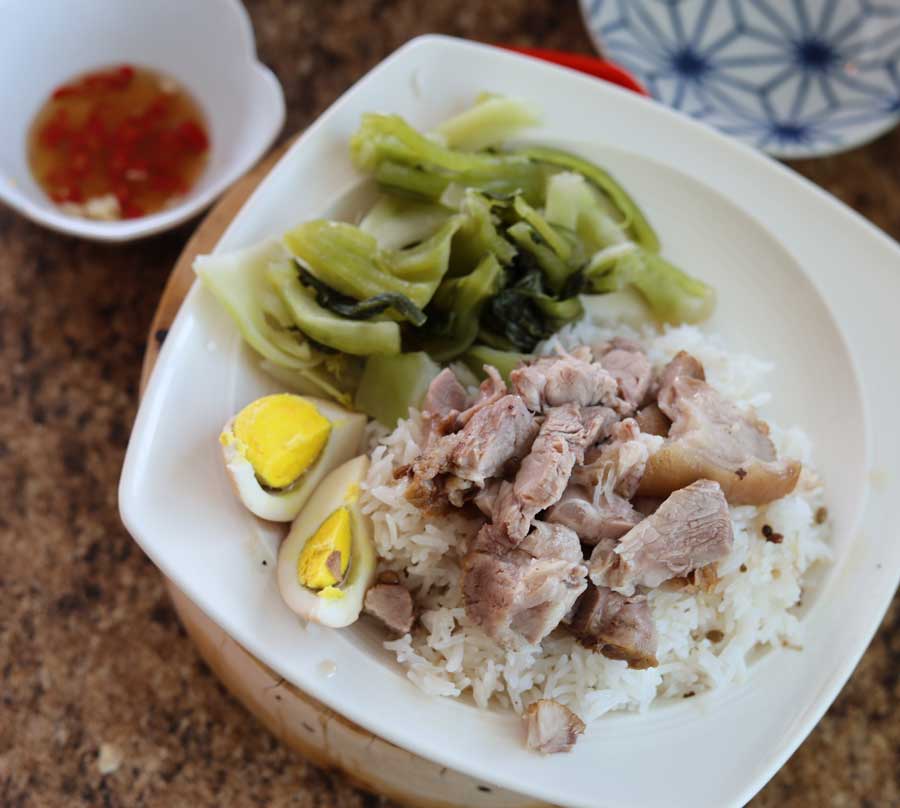 Pork Leg on Rice, 'Khao Kha Moo'
Khao Kha Moo is not only a favorite of Thailand's Prime Minister (a celebrity chef), it's also one of those ubiquitous dishes served by street vendors throughout Thailand. If you think it's hard to make at home--it's not! The recipe below makes a wonderful khao kha moo but be sure you get the right piece of meat. Ask a butcher for a pork shank, fresh. You must get it "fresh" which means it has not been cured or smoked. Even if it's frozen that's fine just state "fresh" to denote that you don't want it already smoked or cured. Hock (cut from the shoulder) is also a cut that works fine. Try to get a front leg, as the back legs contain more fat and less meat.
---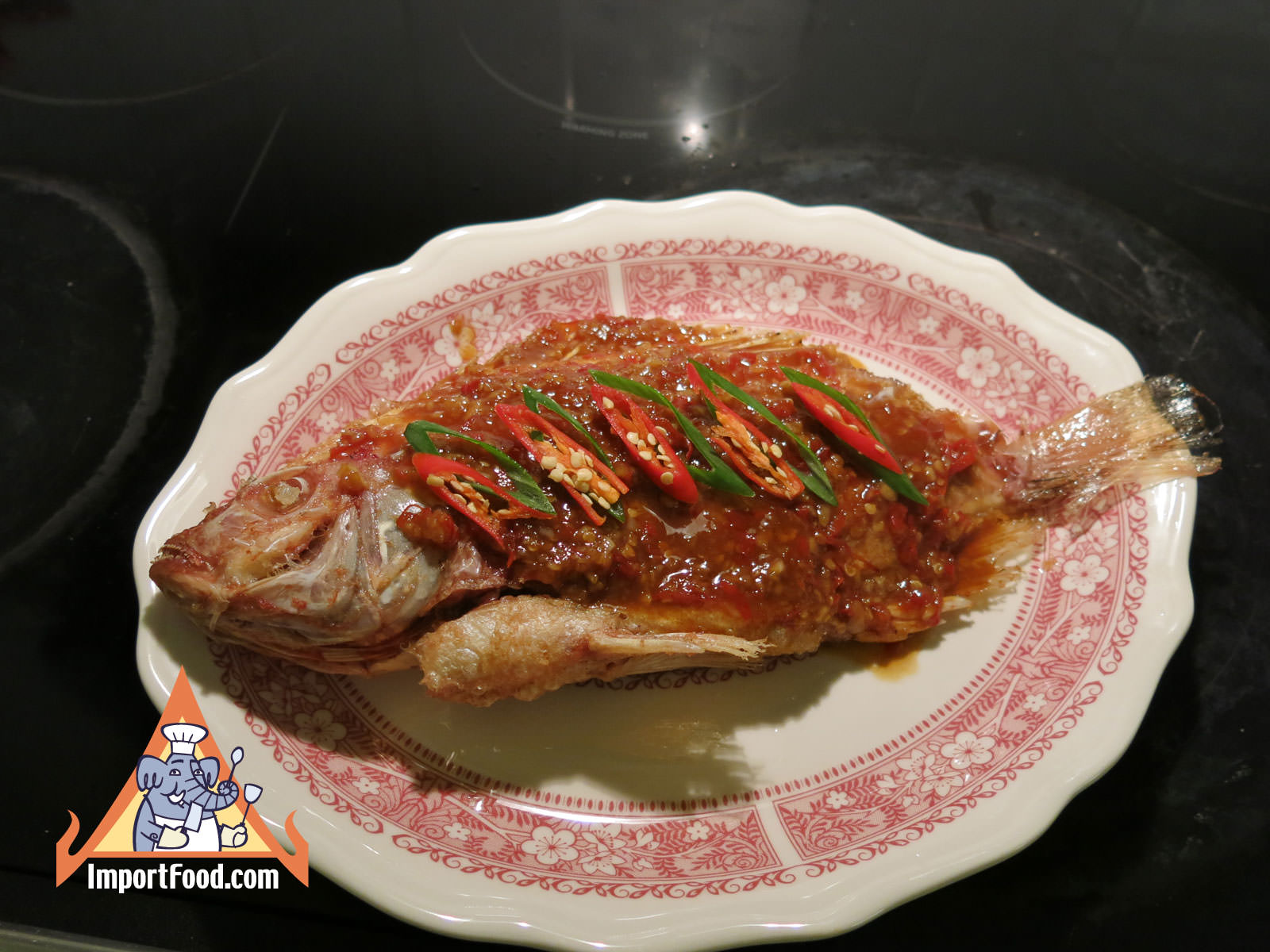 Thai Crispy Fish Topped with Chili Sauce, 'Pla Rad Prik'
This is a very spicy crispy fish that's surprisingly simple to make using just a few ingredients. It's best to use fresh red Thai chile peppers. Regarding the fish, here we used tilapia you can use any fish such as cod, catfish, trout, salmon, etc. We had the fish cleaned and gutted but left the head on. You may prefer to remove the head, or even use fish fillets -- it doesn't matter.
Note that when you've finished frying your fish, put it in the oven at 350F for 10 minutes or so as you prepare the sauce, as this will make it even more crispy.
---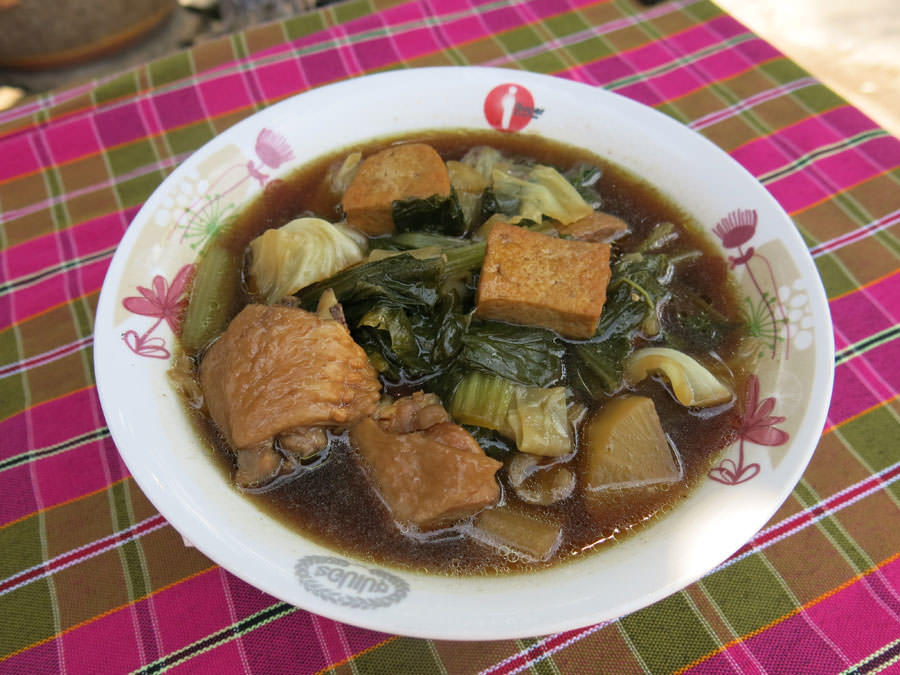 Thai Vegetable Stew, 'Tom Jabchai'
This is sometimes called "Chinese" vegetable stew in Thailand, because the chosen vegetables are usually of Chinese origin. You can make substitutions, and some recipes for this stew call for as many as 10 different vegetables. You do need at least 4 to get the variety of tastes and textures required, but if the produce market yields more on the day, then you can indeed use more (keep the overall quantity about the same). Though called a vegetable stew, this is by no means a *vegetarian* dish. It contains a substantial amount of meat. The essential flavor of the dish comes from the belly pork. If you prefer you can use a pound of belly pork and omit the poultry, but you shouldn't omit the pork altogether.
This is a "one plate" meal - a single dish forming the entire meal (as opposed to the more usual dining style in Thailand with several contrasting dishes).
---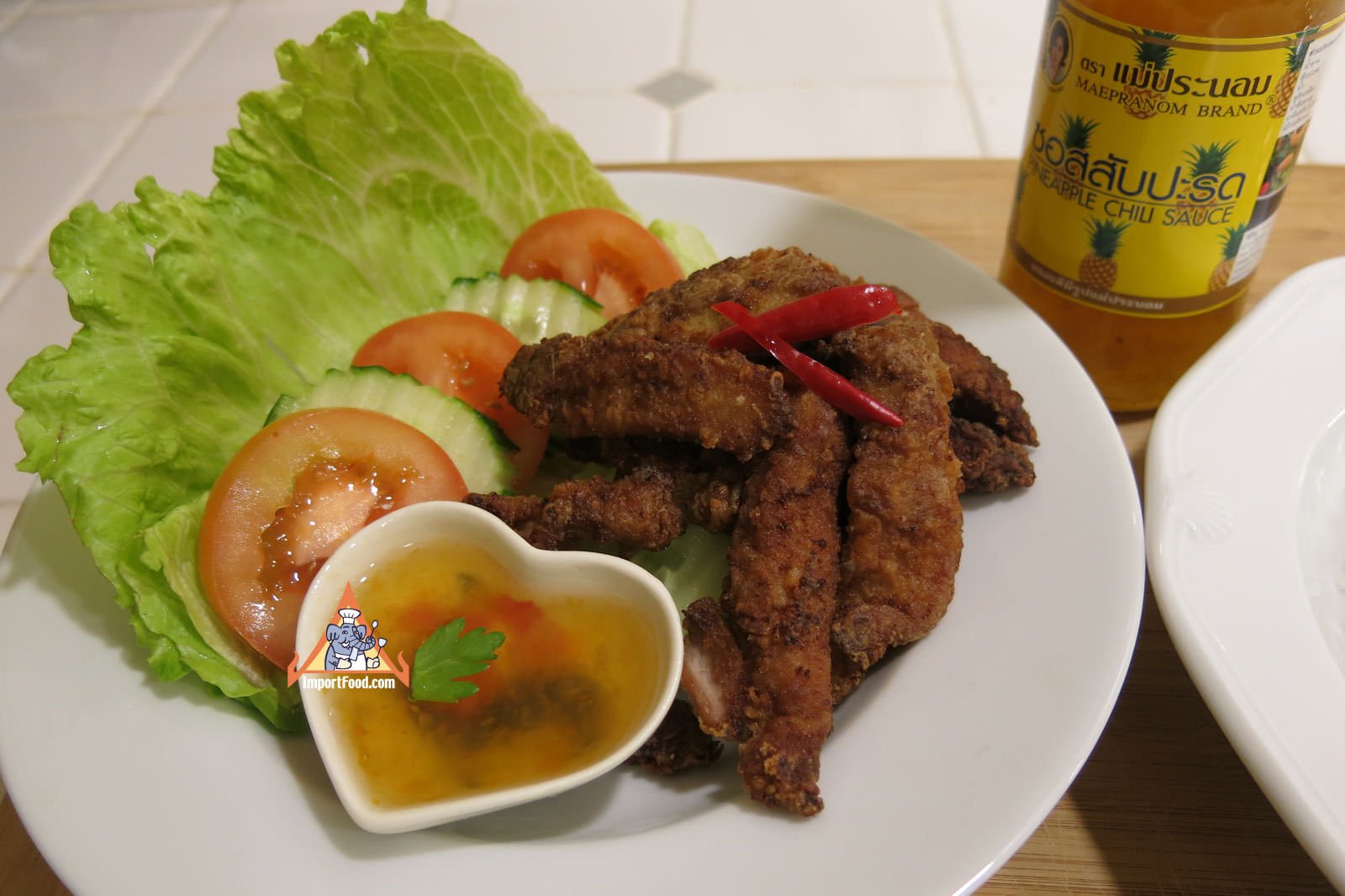 Thai Fried Pork Strips, Moo Kratiem Chup Paeng Tod
This is a marvelous Thai fried pork thanks to the marinade and special flour, and the pork is perfect paired with Thai pineapple chilli sauce. You might be also interested in our recipe for Thai-Style Fried Chicken. Moo = Pork. Kratiem = Garlic. Chup = Dip. Paeng = Flour. Tod = Fried. So this is Garlic Pork Flour-Dipped and Fried. Our Thai batter mix perfectly coats your pork. Our recipe is easy to follow and doesn't take long to make.
---