Thai Seafood Salad, 'Yum Talay'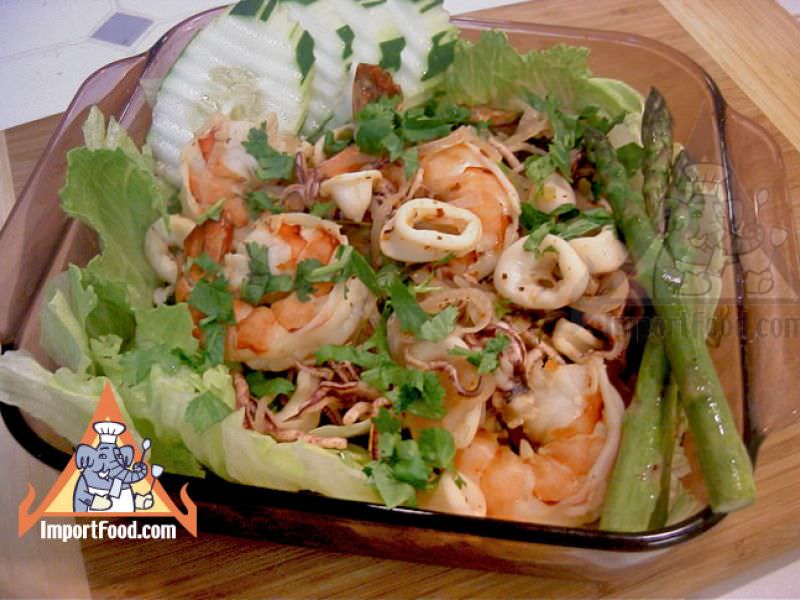 Yum means mixture of different flavors, often associated with a salad, talay means seafood. This mixed seafood salad, Thai-style, is a winner. It can be made with any combination of seafood you have on hand, and for greens we like it served on a bed of iceberg lettuce along with seasonal vegetables.
Method for Thai Seafood Salad, 'Yum Talay'
Mix the non-seafood ingredients in a saucepan, and bring to a gentle simmer. Add the seafood and stir occasionally until the seafood is just cooked. Pour it onto the bed of lettuce, and garnish with seasonal greens such as cucumber, asparagus, and cilantro.
Squid before sliced into rings
Cooking the seafood salad

Reviews