Thai Chicken Casserole, 'Gai Kaeng'

Thai Chicken Casserole, 'Gai Kaeng'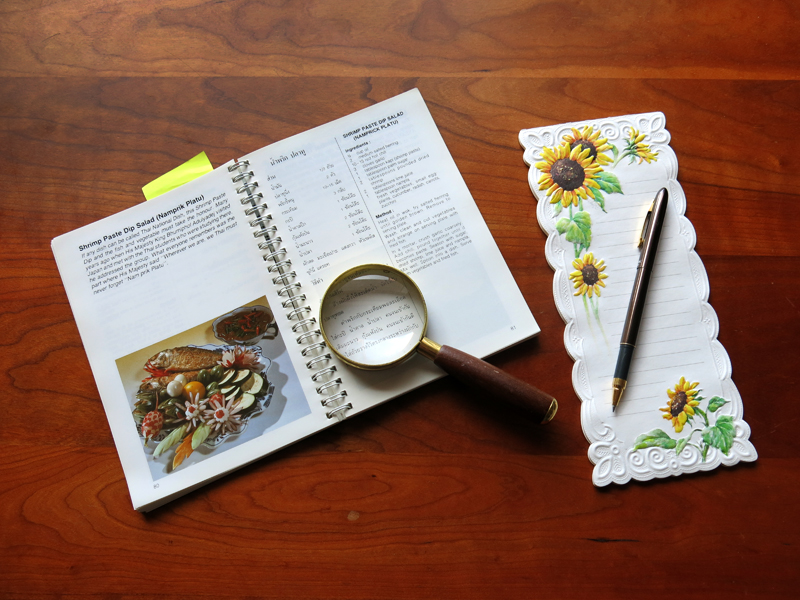 This is a 'Thai-ised' version of a recipe from Delia Smith's cooking course, called Chicken with Whole Spice, which is a mild pastiche on Indian food. This version is set up for a slow-crock cooker, but it could be prepared as a conventional casserole by simmering it on the stove top for about 30 minutes or in an oven at about 180 C for 30 minutes or so.
Ingredients
For 4 Person(s)
Ingredients
4

Cups

chicken, cut into bite sized pieces
Ingredients For Marinade
Ingredients For Sauce
Buy ingredients for this Recipe
Method for Thai Chicken Casserole, 'Gai Kaeng'
Mix the ingredients of the marinade, and marinade the chicken in a cool place for about 3 hours. Toast the cumin, coriander, and cardamom in a dry heavy skillet or wok until aromatic, and grind to a fine powder. Blend the ingredients of the sauce together. Transfer the chicken and marinade to a wok or sautee pan and stir fry until the chicken just starts to change color.
Transfer to a slow-crock cooker, and add the sauce, and then simmer, covered on low heat for one to one and a half hours (until the chicken is cooked, tender, and the pieces fall apart at the pressure of a chopstick).
Serve with Thai jasmine rice.

Reviews
People in this conversation