Fresh Salad Rolls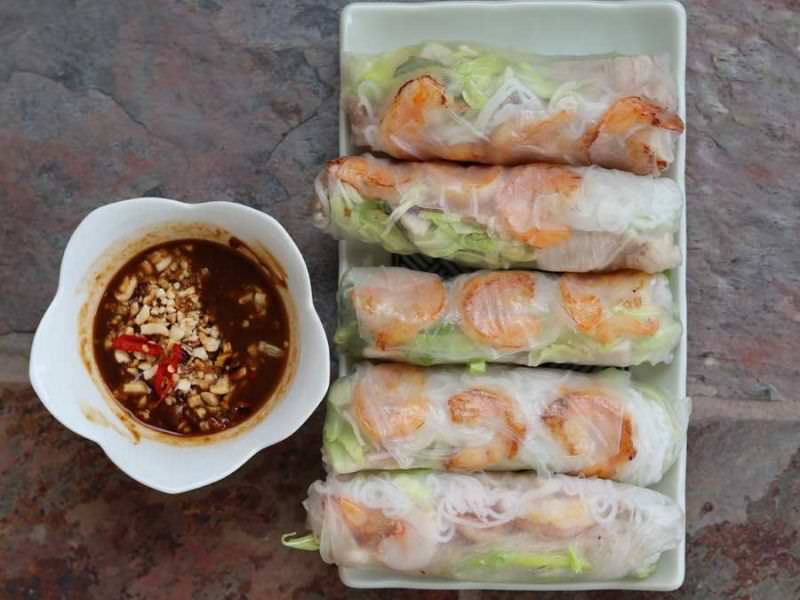 Method for Fresh Salad Rolls
Boil your pork in water for about 20 minutes.
In a frying pan, heat a bit of vegetable oil and fry the chopped garlic then add your shrimps and cook for 1-2 minutes.
Slice the cooked shrimp in half lengthwise an slice your cooked pork as shown.
Boil the noodles for 3-4 minutes then strain and set aside.
Cut some lettuce as shown along with spring onion. Many people like to add fresh mint leaf as well.
In a pot of warm/hot water (not too hot, you need to touch it), drench one spring roll wrapper for just a few seconds then remove from water and place it on a plate. As shown in our pictures, place fresh lettuce, onion, noodle and meat on top of the wrapper, fold in edges and roll up.
It's that simple! Be sure to serve with our special hoisin dipping sauce made just for this salad roll.

Reviews