Wasabi, prepared, 1.52 oz
Wasabi, prepared, 1.52 oz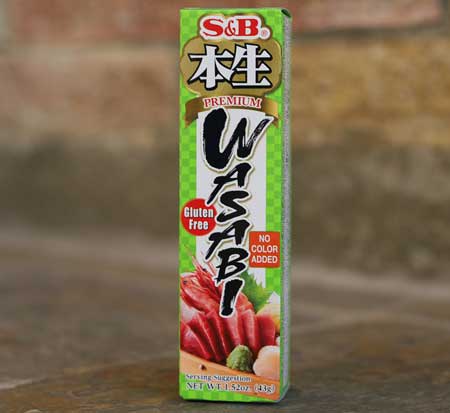 Add to cart
1.52oz Tube - $5.49

This is the S&B premium wasabi version, with "No Color Added" and a gold label to distinguish it as their top line. Made with real wasabi.
Packed in a convenient squeeze tube.
Wasabi is a condiment traditionally served with raw fish (sushi and sashimi) and noodle dishes in Japan.
Dissolve the Wasabi paste in soy sauce and use this as a dipping sauce for Sushi, Sashimi, or mix the Wasabi directly into a bowl of noodles such as Soba.
We prepared several recipes using wasabi, as shown below.
We enjoyed pan-searing a 4 oz piece of sashimi-grade tuna then served with gently fried yellow onions and black pepper, wasabi, and young green peppercorn along with Fosters beer (see photo).
Keep refrigerated after opening.
We also offer prepared ginger.
Product of Japan.
With Pan-Seared Sashimi Tuna
---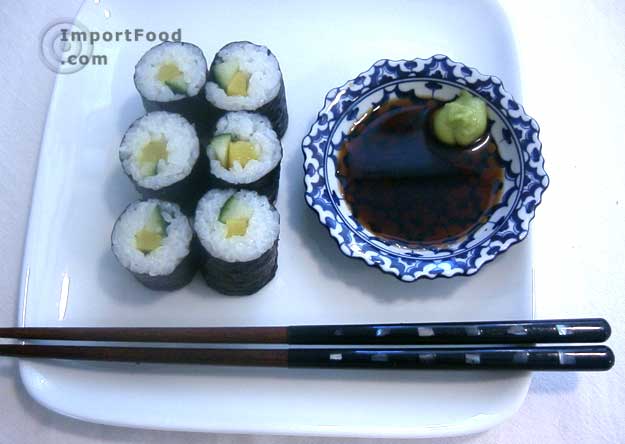 Sushi Maki
Make the sushi rice in a rice cooker, then when the rice is still warm gently fold 1 tablespoon of sushinoko with 300 grams steamed rice, this will make the rice "vinegared". Set aside. For a slightly different vinegar flavor, you can substitute 2 tablespoons sushizu for the sushinoko.
---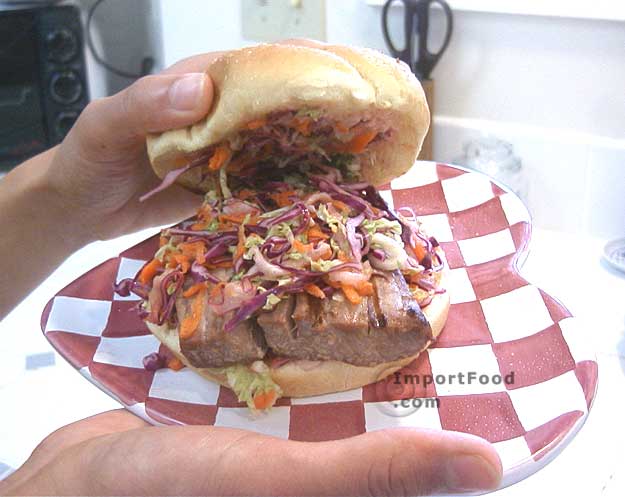 Wasabi Ginger Lime Ahi Tuna Burgers
The final result of this recipe is the most heavenly burger you've ever tasted. Gently-marinaded fish, barbequed, combined with ginger wasabi mayonnaise and fresh shredded veggies on a good bun. There is no better burger! We are pleased to present step-by-step instructions as well as detailed photographs. Makes 4 servings.
---
Sriracha and Wasabi Deviled Eggs
The November 2010 issue of Food & Wine features this recipe in their article "East by Northeast Thanksgiving" by Joanne Chang. This recipe was part of our 2010 Thanksgiving Recipe Update.
---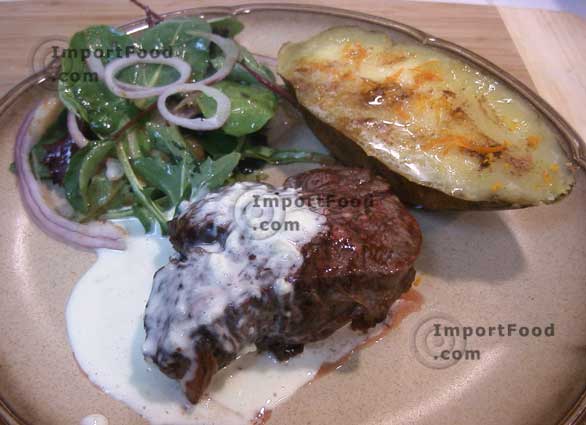 Beef Wasabi with Hoisin Green Salad & Five-Spice Sweet Potato
This Asian-inspired recipe blends together so well it could be found on the menu of the finest restaurant you've ever been to. We loved making this one. The tenderloin beef and wasabi sauce elegantly match the citrusy sweet potato and hoisin salad, the result is true perfection especially if you're a beef lover.
---