Thai Street Vendor Jungle Salad, Tum Pa
Thai Street Vendor Jungle Salad, Tum Pa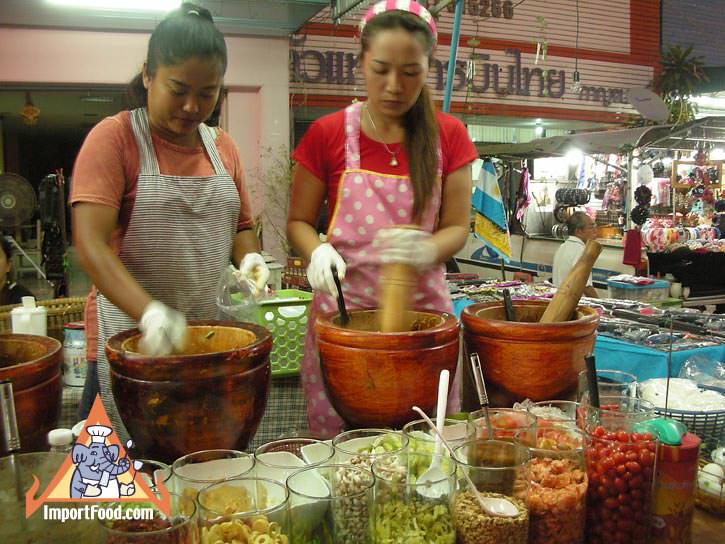 At a weekend market in Kanchanaburi these ladies start at 6:00 PM, making som tumthat's a huge success because of the number of ingredients offered. This is no ordinary som tum. Pounded together using a large mortar and pestle for som tum. They'll make it with your choice of ingredients which are nicely displayed in the Thai tall glass containers.
Our jungle salad included all of these ingredients:
Khanom Jin noodles, fresh Thai eggplant, fish sauce, palm sugar, pickled mustard green, pickled mud fish, long beans, sliced fresh tomato, Thai chile peppers, pickled clams, bamboo shoots, and fresh lime slices.
A modern, fresh and creative way to prepare classic Som Tum.
Links
See our feature story on som tum
See our traditional recipe for som tum
See som tum street vendor
Street vendor prepares som tum
Tall Glass Container from Thailand
Street vendor video: Som Tum