Grilled Meat Dipping Sauce, 'Nam Jim Jeaw'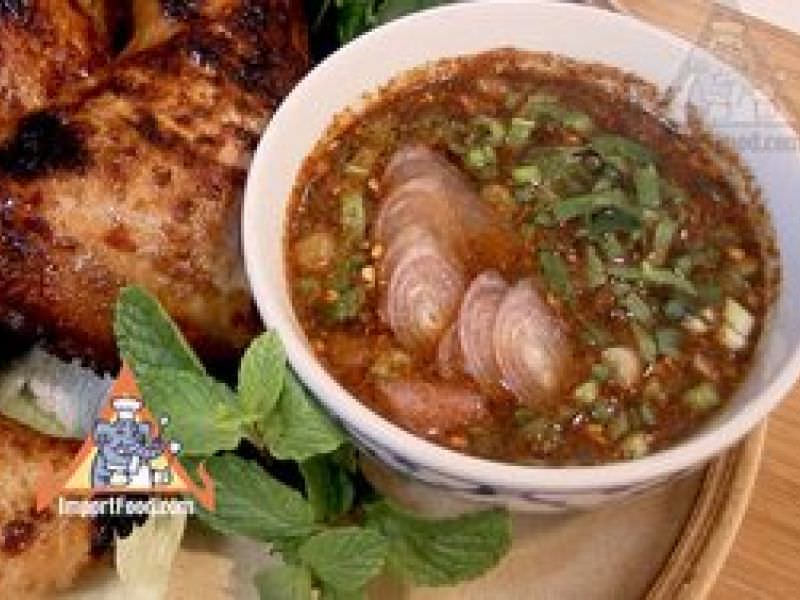 Nam Jim Jeaw is a popular sauce for grilled meat. We offer a packaged "E-San Sauce" (see below) which is the same thing, so now you can make it from scratch. The flavor is unique, smokey from the roasted rice, sweet, spicy and sour.
Nam Jim Jeaw is delicious served with grilled pork, grilled fish, grilled chicken or bbq beef. Also goes well with Thai sticky rice.
We now offer Namprik Thai Tae, a similar dipping sauce that you may equally enjoy.
Method for Grilled Meat Dipping Sauce, 'Nam Jim Jeaw'
In a small saucepan, heat fish sauce, tamarind concentrate, salt and sugar over medium low heat. Keep stirring to dissolve salt and sugar. Bring to a boil and remove from heat, let cool.
When the sauce is completely cool, add the rest of the ingredients. Mix well, and put a bit of fresh cilantro on the top.

Reviews