16" Thai tray
Add to cart
$38.50

Curiously, most households in Thailand have an identical food tray. Made of a simple, relatively thick steel not plastic. Feels like something from two or three generations ago, before cheap plastic took the place of real metal.
Featured in many of our Thai street vendor videos, notably our Thai curry paste series.
Painted with a simple flower design. The tray is 16" in diameter. The paint job is primitive and there may be small chips on the edges.
---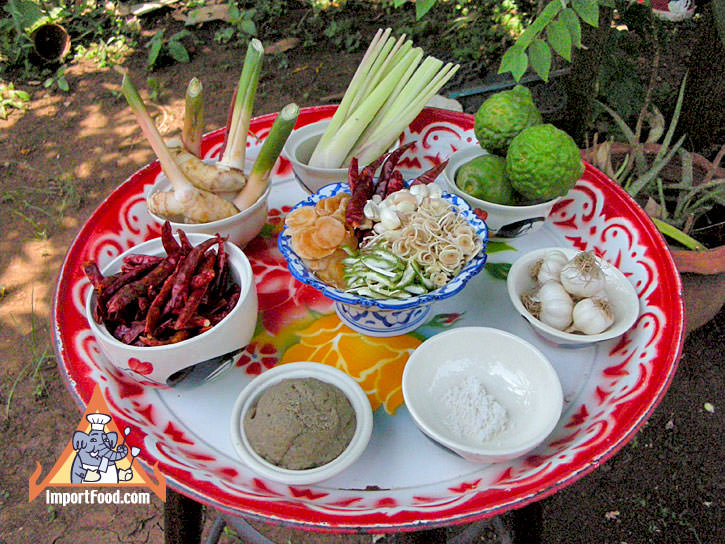 How Thai Curry Paste is Made: Our Step-by-Step Photo/Video Recipe
ImportFood.com has been selling the finest quality pre-made Thai curry paste since 1999. While we recommend packaged curry paste for overall quality and convenience, many people have expressed an interest in making their own curry paste in a mortar and pestle, using fresh ingredients and spices--all of which we have available. With the information on this page you can now make your own Thai curry paste, and we describe the difference between red, green, panang, yellow and massaman curries. Please enjoy the photos and step-by-step video (below) of our cousin Chantana, a chef in Kanchanaburi, Thailand, as she demonstrates how it's done. Note the elegant pedestal plates she uses.
---