Ceramic, Bowl with Dome Lid
Ceramic, Bowl with Dome Lid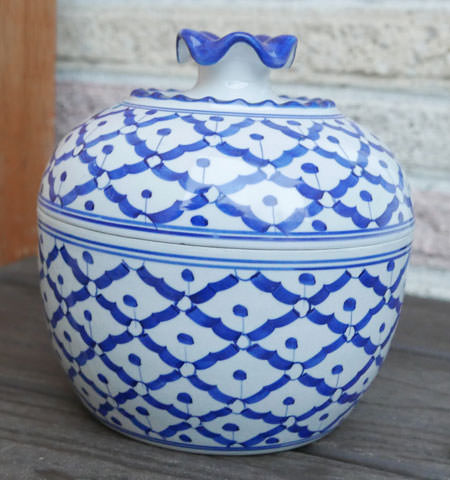 Add to cart
$16.95-Ceramic, Bowl with Dome Lid

Handpainted ceramic bowl with traditional fancy style, imported from Thailand. Each piece is painted by hand using a traditional design unique to Thai artisans.
The pictures say it all--this is a masterpiece of Thai design and quality of detail.
It is larger than you may expect, 6' wide. 28 oz capacity.
The domed lid has a gorgeous finished handle.
Certified for use in microwave or conventional oven, as well as dishwasher-safe. Each piece will arrive in perfect condition as we place a great importance on packing methods.
Made in Thailand.